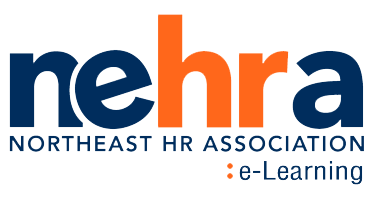 Talent Show (aka Talent Summit)
Register

Non-member - $549
Member - $449
SEF Member - Free!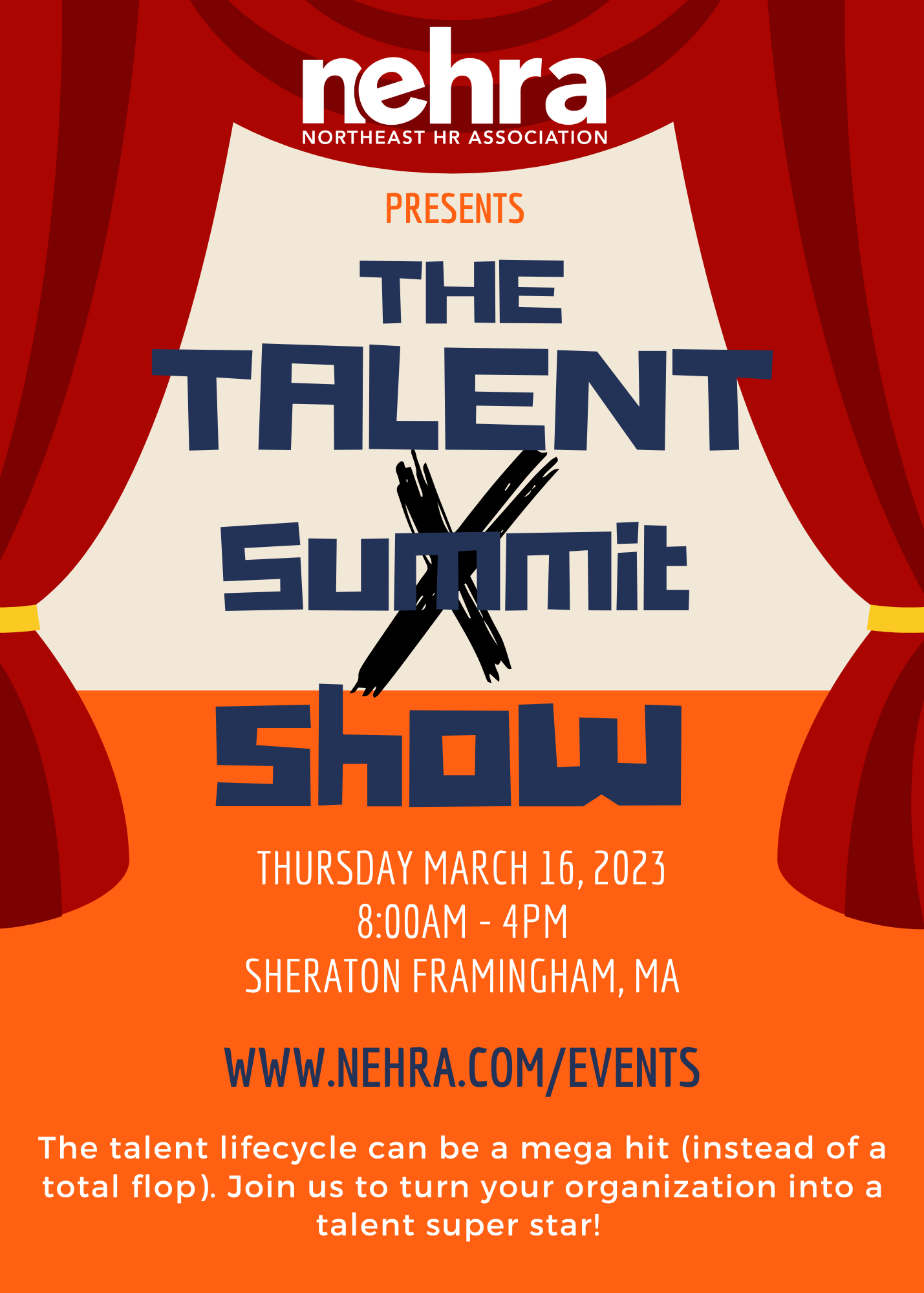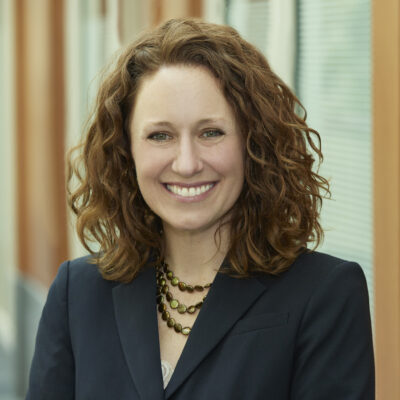 Jessica Kaplan
VP, Talent Consulting & Executive Coach
ClearRock
Jessica is ClearRock's Vice President of Talent Consulting. Through developing meaningful relationships, listening intently, and providing thoughtful expertise, Jessica helps leaders to unlock their own potential and that of their team.

With over 20 years of experience in HR, talent optimization, and leadership development, Jessica is a trusted advisor to leaders, enabling and propelling business strategy through talent. As a facilitator, she connects groups of individuals in engaging and impactful learning experiences. And as a coach, Jessica creates space for leaders to find greater professional clarity, challenge old
assumptions, and maximize their effectiveness and influence.

Before joining ClearRock, Jessica held roles as HR Business Partner to the Chief Operating Officer at Tufts Medical Center and Vice President of Talent for Benchmark Senior Living, where she spearheaded the company's diversity, equity, and inclusion approach. Prior to that, she was the Senior Director of Talent & Leadership Strategy for Bright Horizons Family Solutions, creating talent
processes and programs for over 30,000 employees and serving as a thought leader for the organization.
$i++ ?>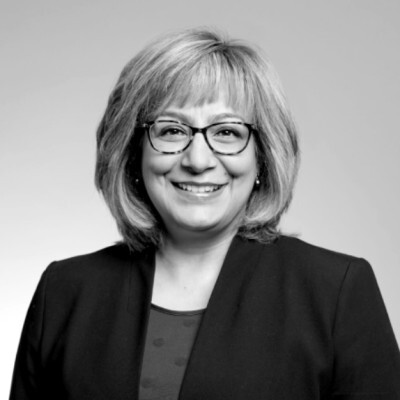 Charu Manocha
Chief People Officer
Greenlight Biosciences
Charu leads all aspects of GreenLight's Human Resources and employee experience function with the goal of delivering innovative and efficient people programs that are aligned with the company's mission and values.

She has deep global experience across multiple industries of delivering business objectives through effective talent strategies. Most recently, she served as Group Vice President of Talent Strategies for Bright Horizons Family Solutions, where she played a critical role in defining the human capital agenda to support the company strategy.

Prior to Bright Horizons, she was VP of Human Resources at iRobot, where she is credited for partnering with the leaders to deliver cultural transformation and global growth that resulted in doubling the size of the company. Charu has also led talent and HR functions at Keurig Green Mountain, Dana Holding Corporation, Delphi Automotive Systems, and General Motors.
$i++ ?>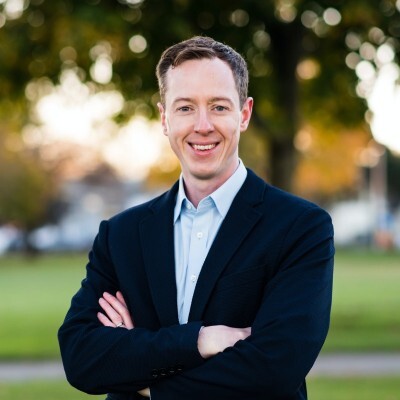 Chris Mannion
CEO
Sonar Talent
Chris Mannion is the co-founder and CEO of Sonar Talent. This breakthrough talent intelligence platform unlocks untapped talent pools to help companies accelerate hiring. From military aerospace engineering to e-commerce supply chain operations, Chris' eclectic background enabled him to build a new recruiting operations capability at Wayfair in 2019. Bringing together a team of 40 recruiters, analysts, and product managers, Chris led the transformation of the 400+ global recruiting team. Drawing upon years of operational expertise and knowledge, he is now spearheading the launch of a revolutionary product to transform the recruiting industry.
Hailing from the UK, Chris was the first in his family to attend college and learned the value of strategic career planning early on. He worked his way through various jobs to pay for school, including delivering newspapers and flipping burgers at McDonald's. Chris earned a scholarship from the Royal Navy to study aerospace engineering at the University of Liverpool and joined the Royal Navy Fleet Air Arm after graduation. His career path has been meandering, including earning an MSc in Guided Weapons Systems from Cranfield University and an MBA from MIT Sloan.
Chris lives in Greater Boston with his wife, Nora, their daughter Susanna, and their loyal terrier, Ruby. Chris is passionate about creating more equitable career opportunities for his daughter and future generations, especially those without generational wealth or networks to access high-growth careers. He is a dedicated casual runner, completing several half-marathons, two regular marathons, and an ultra marathon. He and Nora share a love of travel and have journeyed extensively to explore culinary destinations worldwide.
$i++ ?>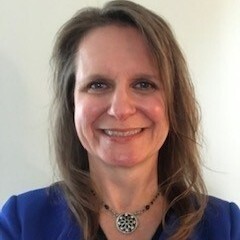 Kim Northup
Talent & Performance Principal Consultant
Workhuman
Kim Northup, SPHR, is a Principal Consultant – Talent & Performance at Workhuman, the world's fastest-growing Social Recognition and Continuous Performance Development platform. Kim has over 25 years of experience in a variety of HR/talent roles working with small and global companies in a variety of industries. Her HR consulting expertise includes talent management, executive coaching, diversity & inclusion, and leadership development. Internal HR roles have ranged from Business Partner to talent development leader, creating, redesigning, and implementing strategic talent programs to drive employee engagement and business outcomes. Her passion is driving employee development and engagement, knowing that impacts both business results and how people show up in their personal lives.
$i++ ?>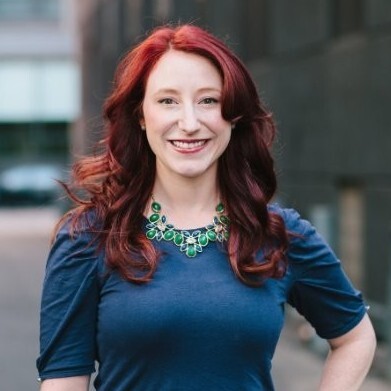 Jen Paxton
Co-Founder
Jamyr
With a master's degree in Opera, Jen Paxton didn't think she would have a career in Talent Acquisition or PeopleOps, however, she fell in love with helping candidates find the right role. She started her career at JobSpring Partners placing technical professionals then moved on to Robert Half before deciding to move to an in-house recruiting team. She has grown teams at later-stage startups like Fiksu and LevelUp and built Recruiting and PeopleOps strategies from scratch at small startups like Logentries, TrueMotion, Privy, and Smile. She has been a part of three successful acquisitions and almost all of her companies have won "Best Place to Work" awards at least once while she was there. She loves coaching managers, fostering a feedback culture, and building programs that will help develop a sense of belonging. Jen has recently made the switch from People Leader to the Co-Founder of Jamyr, a video content platform that helps companies engage and attract candidates. In addition to her career, Jen is a mom of two girls, loves being outdoors, eating tacos, and drinking her weight in loose leaf teas.
$i++ ?>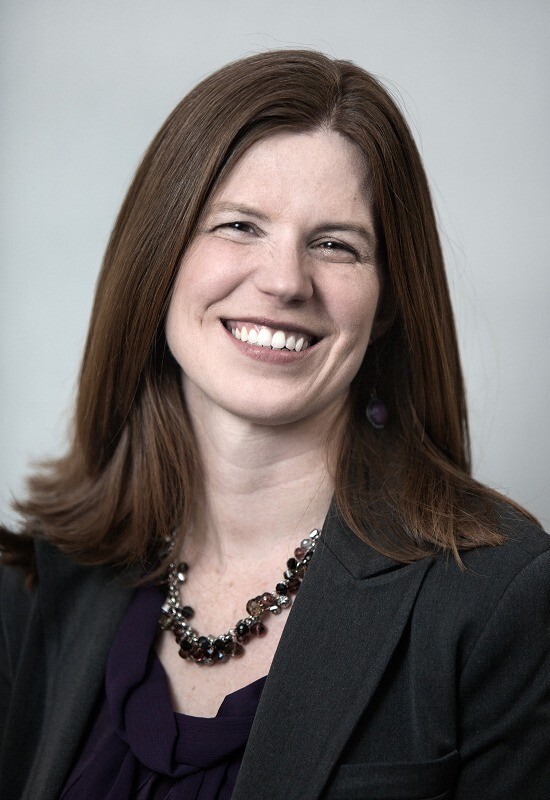 Meredith Pizzi
Founder & Executive Director
Roman Music Therapy
Meredith Roman Pizzi, MPA, MT-BC, is a thought leader and passionate champion for the music therapy profession. Ms. Pizzi has devoted her career to developing business models for the delivery of music therapy services. She advocates for music therapy on the systems level, and guides burgeoning music therapists in developing both clinical competencies and the professional skills required as a business owner. She has founded several music therapy organizations and programs, including Roman Music Therapy Services and Sprouting Melodies®, an award-winning early childhood music program with worldwide reach. She also co-founded Raising Harmony, which trains music therapists, parents and early childhood professionals on use of music therapy strategies and tools with young children. Roman Music Therapy Services partners with companies, healthcare organizations, human services agencies and schools to provide goal-driven wellness programming where music is used as a platform to facilitate positive change. Ms. Pizzi also supports and consults with companies and organizations on program development, using music-based tools for creative problem solving and out-of-the box thinking.
$i++ ?>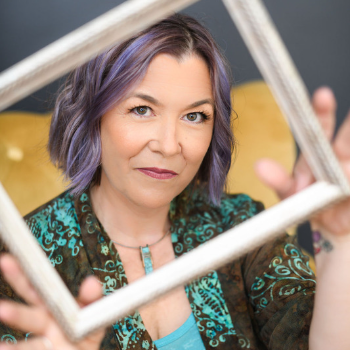 Julie Quinne
Leadership Strategist, Consultant, and Coach
Julie Quinne
Julie Quinneis a leadership strategist, consultant, and coach who works with leaders,consultants and coaches to improve organizational results, increase motivation,and create deeper meaning in both work and life. Drawing from 20+ years as anexecutive-level transformational change leader, her expertise in theneuropsychology of motivation, and her passion for ending suffering at work,Julie delivers the practical tools and infectious energy needed to make big,meaningful shifts. A published author on the topics of perseverance andpurpose, she is the creator of the Uncommon Leadership Framework™, founder of theUncommon Collaboratory, and she most enjoys inspiring change-thirsty leaders totake action and get results.
$i++ ?>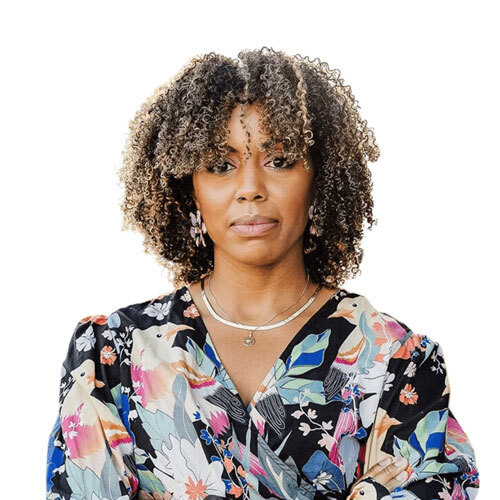 KeyAnna Schmiedl
VP of Social and Environmental Impact (SEI)
Mozilla Corporation
Intention-to-impact. KeyAnna transforms environments into places where diversity, equity, inclusion & belonging become part of the fabric. By observing the landscape, creating customized strategies, implementing the plan and adjusting as needed for optimal results, individuals are inspired to action. With a track record of creating sustainable change and an understanding that the atmosphere is created from the top, KeyAnna is a trusted partner for the C-Suite and beyond. She provides leadership with the intel to make impactful decisions, helps them work through personal belief systems by moving from careful to thoughtful, and provides the knowledge to build a foundation of inclusion.
As the VP of Social and Environmental Impact (SEI), KeyAnna Schmiedl oversees Mozilla's SEI strategy, initiatives and goals. KeyAnna has extensive experience developing global strategies that interlace equity and inclusivity as key influences of company cultures, from organizational design, competency modeling, safety and wellness, talent acquisition, and learning and development.Prior to this, KeyAnna was global head of Culture & Inclusion at Wayfair and previously she worked with top organizations such as Harvard University, Santander Bank and IBISConsulting. KeyAnna received the industry's esteemed Diversity Leader Award granted by the Diversity Journal® due to her stand-out work in creating an open, equitable, and inclusive workplace culture which also saw her featured on the Boston Business Journal and Fortune's 40 Under 40 list and was named a DEI Trailblazer by Business Insider in 2021.
KeyAnna holds an Advanced Graduate Certificate in Organizational Learning & Development from Suffolk University, an MBA in Human Resource Management and Bachelor of Science in Human Services from Fitchburg State University. KeyAnna resides in the Greater Boston area with her husband, two boys, and a growing menagerie of pets.
$i++ ?>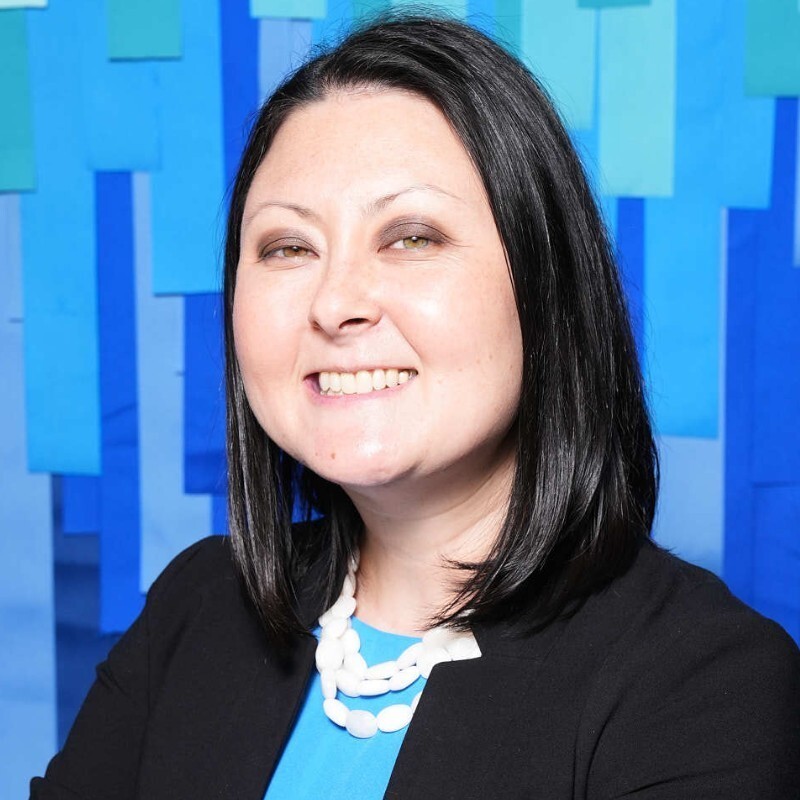 Joyce Silvia
Senior Consultant
Workhuman
I am a communications professional, listener, relationship-builder and positivity-promoter. I am also a wife, mother, baker, and juggler of many things. Whether you're a person or a company, I love hearing your story and translating it into something tangible and relatable for your employees, stakeholders, and audiences. I'm proud to have spent more than 15 years keeping employees central in everything I do, whether it's helping their voices be heard or giving them the information they need to fulfill – and enjoy – their roles.

At Workhuman, I am privileged to get insight into our client company cultures across many industries, including biotechnology, financial, manufacturing, pharmaceutical, telecommunications, and utility. We're building cultures of gratitude and human connections for leading global brands that help unlock their employees' passion and potential. Our mission is to lead the movement to celebrate the power of humanity in the workplace through gratitude and peer-to-peer social recognition. And we're having fun doing it!
$i++ ?>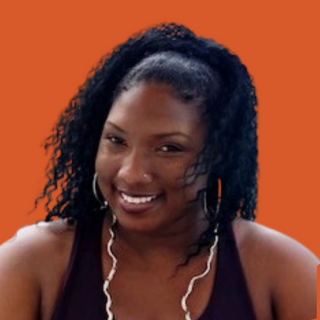 Shannon Watson
Director
Sankara Partners Inc.
Shannon is an HR tech start-up specialist with a strong background in employer branding and HR systems development. She has a passion for connecting companies with the best talent and helping create a culture of success and innovation. She began her HR career as an HRBP at Localytics, where she quickly learned branding best practices from their marketing and events teams.
After joining Starry Internet, she went on to become an HRIS & Program Analyst before returning to the employee branding space with Global Partners LP. As the Senior Manager of Employer Branding, Shannon started the mechanics of Global Partners employer brand that included sharing employees stories and driving inclusiveness.
Shannon continues to provide guidance and support to companies in the areas of employee branding, HRIS, and recruitment. Her strengths include finding each company's niche and curating innovative programming to assist companies in achieving their goals. Shannon is a driven and creative individual with a passion for helping businesses achieve success. Shannon currently leads operations for Sankara Partners and continues to help smaller businesses scale their HR operations.
$i++ ?>
Thursday March 16, 2023
8:00am – 4:00pm
Sheraton, Framingham, MA
Key:

Complete

Next

Failed

Available

Locked