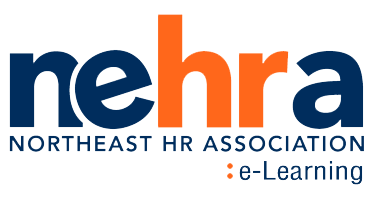 Back to Work Series - All Current & Future Sessions
Register

Non-member - $599
Member - $399
SEF Member - Free!
As businesses and organizations prepare to re-open their doors and return to work, they are looking to HR to help guide the way - we want you to know you can look to us. NEHRA is proud to announce our Virtual Back to Work Program Series beginning May 19. The series will provide the groundwork you need to prepare and inform your team and your organization.
This package includes all planned and future sessions in NEHRA's Back to Work Series!
SESSION/SPEAKER OVERVIEW:

May 19
10:00 - 11:00am Back to Work Conversation with HR Leaders
As we kick off the Back to Work series, Tracy Burns, NEHRA's CEO will facilitate a conversation with 4 local CHRO's around their organizations preparations for returning to work, as well as their personal perspectives on this experience. Panelists include: SVP/Barry Gale, CHRO, Federal Home Loan Bank of Boston, Jane Fontiane, SVP of HR & Training, Digital Federal Credit Union (DCU), Emma Woodthorpe, SVP & CHRO, Mercury Systems & Mike Tufts, CHRO, The Norfolk & Dedham Group.

11:00am - 12:00pm Returning to Work: Helping Employees and Managers Cope with the Emotional Transition
Speaker: Kristin Matthews - LICSW, Vice President of Clinical Services, KGA, Inc.
As many businesses are preparing to re-open, leaders and managers are hearing worries and concerns from their employees. How will you keep us safe? Do I need to come into the office? What if I feel uncomfortable? Behind many of these questions is uncertainty and anxiety about the re-opening phase. In this session, Kristin Matthews, LICSW, Vice President of Clinical Services at KGA, Inc. will talk about anxiety and other mental health concerns that managers and leaders may encounter as employees return to work. Kristin will discuss best practices among leadership to prepare their workplace for the transition while minimizing stress and anxiety. She will also provide strategies to help participants manage their own stress during this next phase of the pandemic.

12:00 - 1:00pm Break 1:00 - 3:00pm Remote Project Management for HR Teams
Speaker: Gina Abudi - Founder, Abudi Consulting Group
In this virtual session, HR professionals will learn a number of best practices to keep team members engaged and focused on their initiatives while reworking remotely. A number of common challenges faced by remote teams, as well as how to address those challenges (and mitigate them from the start!) will be shared in this session. A major focus of this session will focus on how HR professionals can ensure and enable for regular communication and collaboration with team members, the foundation for success across the team.
---
May 26
10:00 - 11:00am - Re-Engaging Contract Workers #gigeconomy
Speakers:
Diane Mulcahy – Babson College MBA professor, HBR contributor and author of The Gig Economy
Nancy Persson - Principal, Leadership Growth Solutions

11:00am - 12:00pm - Childcare Considerations Panel
Moderator: Cheryl Jacobs, MCG Partners
Panelists:
Scarlett Abraham Clarke – Senior Director, Diversity & Inclusion, Bright Horizons Family Solutions
Cynthia Ring, CHRO, Harvard Pilgrim Health Care
Rachel Robertson, Vice President, Education & Development

12:00 - 1:00pm - Break

1:00 - 3:00pm - Facilities/Office Space Planning & Preparations
Moderator: Lisa Prior, Founder, Prior Consulting
Panelists:
Andy Porter - Executive Vice President and Chief People Experience Officer - Relay Therapeutics
Mike Tufts - Chief Human Resources Officer - The Norfolk & Dedham Group

---
June 2
10:00am - 12:00pm - COVID-19 Employment Law/Litigation Updates
Speaker: Dan Klein- Partner, Wage & Hour Litigation Practice Group, Seyfarth Shaw, LLP

Dan Klein is a member of Seyfarth's COVID-19 Task Force, a cross-disciplinary team of attorneys working together to advise on short-term responses and long-term strategies for dealing with the effects of the pandemic on organizations. Dan will provide practical recommendations and actions to be taken as businesses prepare to re-open, as well as guidance on potential post-COVID-19 litigation issues. This session will review any other rapidly changing laws/regulations related to the pandemic.
12:00 - 1:00pm Break

1:00 - 3:00pm - 'Before & After': Reshaping Work with Boston Medical Center's HR Team
Moderator: Robin Lucier, Director/HR Business Partner, BMC
Panelists:
Manager Training & Support Tools - Dan Friel, Labor Relations/Human Resources Attorney, BMC
Psychological & Emotional Training & Resources - Beth Milaszewski, Employee Assistance Clinician, BMC
Benefit Tools & Resources including the CARE Team - Kerry Ryan, Benefits Analyst, BMC
Furlough Process & Resources Developed during COVID-19 Response - Mick Verran, Senior Director, Organization Effectiveness, BMC