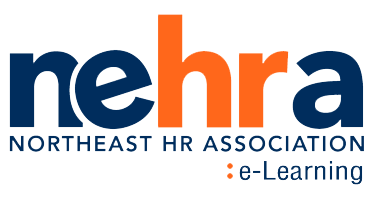 NEHRA's Virtual Legal Summit - May 13, 2021
Register

Non-member - $299
Member - $199
SEF Member - Free!
In our current ever-shifting environment, it is especially crucial for HR professionals to stay ahead of legal and legislative changes and updates. This summit equips attendees with the tools needed to prepare for upcoming local and federal modifications and give them a better overall picture of today's employment law landscape.
Click here for full session descriptions, and here for speaker bios!

THURSDAY MAY 13, 2021
9:00 - 10:30am: Opening Panel: Where Risk Meets Culture
Moderator: Nancy Persson, Principal, Leadership Growth Solutions
Panelists: Dan Klein, Partner, Labor & Employment, Seyfarth Shaw
Jane Moyer, SVP & CHRO, Commonwealth Financial Network
Doreen Nichols, Vice President of Talent, Culture and Organizational Development, Eversource
Bob Selle, Chief HR Officer, Ocean State Job Lot

10:30 - 10:45am: Transition Break (offline)

10:45am - 12:00pm: Breakouts (choice of 2)
1 - Business Immigration Update: New Direction Under a New Administration
Speakers - Scott Fitzgerald, Managing Partner, Fragomen
Michael Moore, Associate, Fragomen
Anne Roskom, Associate, Fragomen
2 - Managing the Interplay Between PFML, FMLA, Earned Sick leave, PTO, Workers Comp
Speaker: Martha Zackin, Partner, Bello Welsh, LLP

12:00 - 1:00pm: Lunch Break (offline)


1:00 - 2:15pm: Breakouts (choice of 2)
1 - Uncertainty UI Update: Successfully Navigating Unemployment Insurance for Your Organization
Speakers: Tim Phelan, Esq., General Counsel & Vice-President of Client Services, UTCA, Inc.
Meghan Avery, SVP, UTCA, Inc.
2 - When to Use an Outside Investigator
Speakers: Deb Cohen, Founding Partner & Attorney, Cohen Kraemer Law, LLC
Andrea Kraemer, Founding Partner & Attorney, Cohen Kraemer Law, LLC

2:15 - 2:30pm: Transition Break (offline)

2:30 - 3:30pm: Closing Keynote - Keeping Employee Mental Health a Priority While Staying Compliant
Speaker: Charla Stevens, Director, Litigation Department, McLane Middleton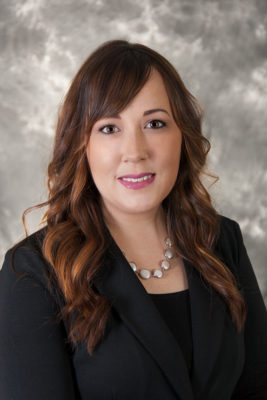 Meghan Avery
SVP
UTCA, Inc.
As Senior Vice President, Meghan oversees client services and all aspects of the claims department, and management education. Meghan earned her undergraduate degree from Hofstra University and brings over a decade of professional experience to UTCA. She conducts education seminars for clients, industry associations and various employer groups across the country. Lauded for her insightful, humorous presentations, she has been instrumental in helping HR leaders effectively understand and control their unemployment costs.
$i++ ?>
Deb Cohen
Founding Partner & Attorney
Cohen Kraemer Law, LLC
Deb Cohen is a founding partner of Cohen Kraemer Law, LLC in Massachusetts, where she focuses her practice on conducting workplace investigations. She also provides workplace training for managers and employees, develops employee handbooks and policies, and advises and counsels employers on labor and employment law matters. Deb has experience representing and advising public and private entities in various industries, including the banking, finance, technology, manufacturing, utility, health and related services, retail, restaurant, and hotel industries. With over twenty-five years of labor and employment law experience, Deb strives to help companies find better solutions to their most sensitive workplace issues, before they lead to employee turnover and costly litigation.

Prior to establishing Cohen Kraemer Law, LLC, Deb worked as an attorney at a labor and employment law firm in Boston and then as the sole proprietor of her own employment law firm. She regularly advises clients on a wide variety of personnel-related matters and compliance issues, including sexual harassment and discrimination complaints, matters surrounding hiring, performance, discipline, terminations and layoffs, wage and hour issues, and leave of absence and accommodation matters. She conducts workplace investigations involving complaints of discrimination, harassment and other alleged misconduct. She also regularly trains human resources professionals regarding how to conduct their own internal workplace investigations and develop effective investigative reports.

Deb is approved by the Massachusetts Commission Against Discrimination (MCAD) to conduct workplace investigations and to conduct training to prevent discrimination and sexual harassment in the workplace. She has also completed Association of Workplace Investigators seminars on conducting workplace investigations in the public and private sectors. Deb currently serves as a member of the Personnel Board for the Town of Wayland, Massachusetts.

$i++ ?>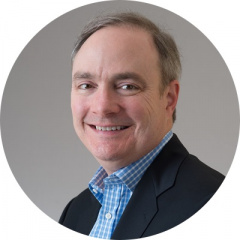 Scott Fitzgerald, Esq.
Managing Partner, Fragomen, Del Rey, Bernsen & Loewy, LLP
Scott is the Managing Partner of the Boston, Massachusetts office of Fragomen, Del Rey, Bernsen & Loewy, LLP, and a Managing Director of Fragomen Immigration Services India Pvt., Ltd.
He has practiced exclusively in the field of corporate immigration and nationality law for more than 25 years. Scott provides multinational corporations, including leading e-commerce and technology companies as well as financial and educational institutions, with strategic counseling on all matters of U.S. immigration and nationality law, regulation, policy and compliance.
Scott is a Board Member of the American Immigration Council, the British American Business Council of New England, and the Council for Emerging National Security Affairs.
Scott provides pro bono immigration advocacy to Project Citizenship, a nonprofit agency that helps immigrants apply for U.S. citizenship, and Partners in Health, a Harvard-affiliated world health nonprofit organization.
$i++ ?>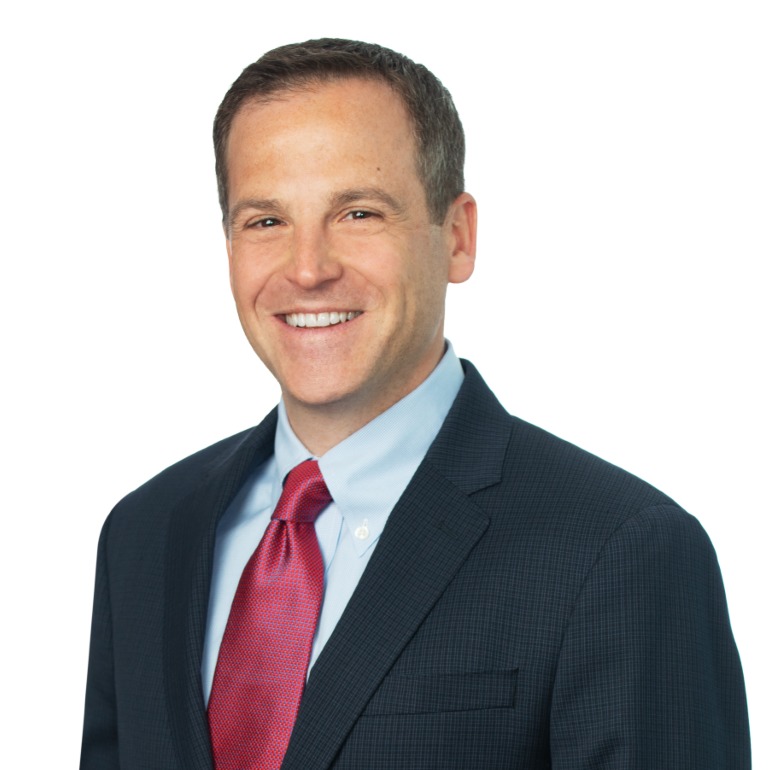 Daniel B. Klein, Esq.
Partner
Seyfarth Shaw LLP

Daniel Klein is a partner in the Labor and Employment Department of Seyfarth Shaw's Boston office. Mr. Klein's practice includes the representation of management in employment and non-competition litigation matters before state and federal courts, at trial and appellate levels, as well as federal and state agencies, including the Equal Employment Opportunity Commission, the Massachusetts Commission Against Discrimination, and the Connecticut Commission on Human Rights & Opportunities.

Mr. Klein also counsels national, regional and local employers on a wide variety of employment matters, including disability accommodation, family and medical leave, workplace investigations, wage and hour compliance, commissions disputes, performance assessment and discipline, terminations, reductions-in-force, training, background checks, whistleblower claims, defamation, handbook and policy review, and trade-secrets protection strategies.As a member of the firm's Complex Discrimination Litigation Practice Group, Mr. Klein has defended employers in a variety of complex discrimination cases, including multi-plaintiff discrimination lawsuits, EEOC pattern and practice cases, and collective actions under the Fair Labor Standards Act.

Mr. Klein also has defended employers against the full spectrum of cases involving allegations of discrimination, harassment, wrongful termination, defamation, and wage and hour violations, as well as representing employers in non-competition and contract disputes.Mr. Klein regularly assists clients in drafting employment contracts, severance agreements, non-competition, non-disclosure and confidentiality agreements, personnel policies and company handbooks. He has represented employers in a variety of industries, including healthcare, retail, manufacturing, hospitality, staffing, professional services, transportation, and technology.Mr. Klein lectures frequently on a variety of employment law topics for human resource specialists and in-house counsel, including regular presentations on behalf of the Northeast Human Resources Association, the Massachusetts Hospital Association, and Massachusetts Continuing Legal Education.

Mr. Klein served as a legal intern at the Massachusetts Commission Against Discrimination. From 2005 through the present, Boston Magazine and Law and Politics have named Mr. Klein one of Massachusetts' and New England's "Super Lawyer Rising Stars." Mr. Klein received his J.D., from Boston College Law School, and his B.A. from Colgate University.



Daniel B. Klein
Partner, Seyfarth Shaw LLP
Phone: (617) 946-4840
Email: dklein@seyfarth.com
$i++ ?>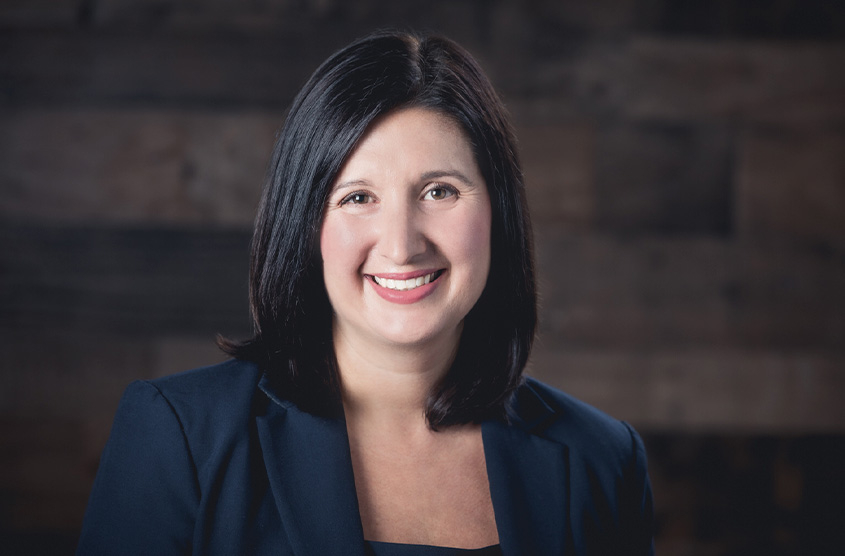 Andrea Kraemer
Founding Partner & Attorney
Cohen Kraemer Law, LLC
Andrea is a founding partner of Cohen Kraemer Law, LLC and an experienced employment law attorney. Andrea focuses her practice on conducting workplace investigations and workplace training, developing employment policies and handbooks, and providing employment law counseling and advice.
Prior to establishing Cohen Kraemer Law, LLC, Andrea was a partner in the employment law and commercial law practice groups in the Boston office of a large national law firm where she counseled employers and Human Resources professionals regarding employment matters, including reasonable accommodation requests, reports of discrimination, harassment and retaliation, workplace investigations, and wage and hour issues; drafted employment policies and handbooks; conducted harassment and discrimination prevention training; and represented employers before administrative agencies and in state and federal court. Andrea also managed the defense of all Massachusetts cases for a major East Coast Health Club chain and supervised, mentored, and trained associates and paralegals through all phases of litigation.
Andrea draws on her extensive employment litigation and counseling experience to help her clients create a culture that reflects their organization's core values and unique culture and avoid situations that may give rise to employment law claims.
Andrea doesn't just help you check a box when it comes to compliance. She helps you demonstrate your organization's core values by putting your values into your policies and your policies into action through impartial and thorough workplace investigations, dynamic and interactive workplace training, and reliable and effective employment law counseling and advice.
Andrea is a member of the Massachusetts Bar Association, Women's Bar Association, and the Association of Workplace Investigators. She has been trained to conduct workplace investigations in the private and public sectors and to deliver training to prevent discrimination and harassment in the workplace. Andrea has completed Massachusetts Commission Against Discrimination (MCAD) certified courses, including Train-the-Trainer: Preventing Workplace Discrimination & Harassment; and Conducting Internal Discrimination Complaint Investigations. She is on the MCAD referral list for employers seeking a discrimination prevention trainer or internal investigator.
Andrea is also a member of the American Diabetes Association's Advocacy Attorney Network and has been trained as a parent advocate through the Federation for Children with Special Needs. As a parent of a child with Type 1 Diabetes, Andrea is passionate about using her professional skills to improve the lives of individuals and families living with diabetes. Andrea provides advice and counseling to parents of children with Type 1 diabetes, schools, and employers on drafting diabetes care plans, conducting training for school staff, and exploring accommodations in schools and the workplace.
Andrea earned her law degree from New England Law Boston, where she graduated cum laude. During law school, Andrea participated in an Honors Judicial Clerkship for the Honorable John T. Lu and published an article in the New England Journal of Criminal & Civil Confinement.
Prior to law school, Andrea earned her undergraduate degree in sociology and a certificate in human relations & work from Saint Anselm College in Manchester, New Hampshire. During college, Andrea was a member of the Women's Varsity Lacrosse Team, earned an NCAA Division II All-Star Designation, was an Athletic Honor Roll, Bronze Finalist (top 11-15% of class), and received the Coach's Award for leadership, commitment, and excellence on and off the field.
Super Lawyers Magazine has recognized Andrea as a "Rising Star" (2017).
$i++ ?>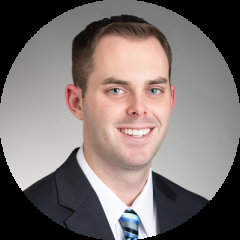 Michael Moore
Associate
Fragomen
Michael is an Associate at Fragomen's Boston office, where he practices U.S. business immigration law. He assists corporate clients with employment-based immigration matters, particularly nonimmigrant visas and the permanent residency process.
During law school, Michael served as a Law Clerk at Fragomen's Boston office, where he assisted the legal team in responding to Requests for Evidence and supporting the nonimmigrant and immigrant visa needs of individual and corporate clients.
Michael has represented detained clients pro bono at bond hearings before the Boston Immigration Court as part of the Political Asylum/Immigration Representation (PAIR) Project's "Home for the Holidays" campaign. He also volunteers at the annual Citizenship Day event in Boston.
$i++ ?>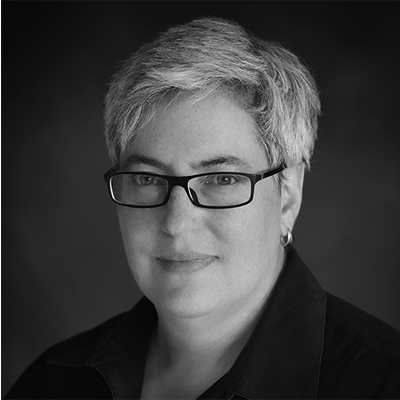 Jane Moyer
SVP & Chief Human Resources Officer
Commonwealth Financial Network
Jane Moyer is the SVP & CHRO at Commonwealth Financial Network in Waltham where she is responsible for all aspects of the employee experience. Prior to heading HR at Commonwealth, she was the CHRO and Vice President, Human Resources Management at Northeastern University in Boston.
Jane was Vice President, Global HR Shared Services for ICON PLC, a worldwide provider of clinical research to the pharmaceutical and medical products industry based in Dublin, Ireland. There she managed all HR Shared Services and HRIT through regional service centers in the US, Europe and India and provided OD and business partner support to senior management. Prior to Ireland she lived in Copenhagen and was Global Head of HR for Operations at Maersk Line, the largest shipping company in the world, where she supported global business partnering and led a significant culture change resulting in a turnaround of the company to profitability. Jane has also held senior leadership roles at Starbucks including global organizational design, and Head of HR for Starbucks Canada, based in Toronto. At Kendall-Jackson Wines, Jane was the VP HR for Shared Services and led the comp and benefits, HRIT and staffing functions.


In addition to her corporate HR roles, Jane was a lecturer in Penn State's World Campus for the School of Labor Studies and Employer Relations for ten years, and was the 2017 recipient of Penn State's prestigious Kelly-Willits Award for excellence in online instruction. Jane is the current co-chair of the School of Labor Studies and Employer Relations' Alumni program board that works to support the School and its students.

Jane has degrees from Penn State (including studies at the University of Cologne, Germany) and Cornell and has presented and lectured nationally on issues of compensation, equity and stock, AI and HR, organizational agility and justice in the workplace. She has been a featured executive in numerous publications including The Advocate and Fast Company. Jane was a Fellow at the Sierra Institute, an HR research and advocacy group, and currently serves as a Board member on the Northeast HR Association. She previously served on TIAA's Advisory Council. She is a member of the International Guild of Sommeliers and has served on numerous boards for local charities and media arts organizations.
$i++ ?>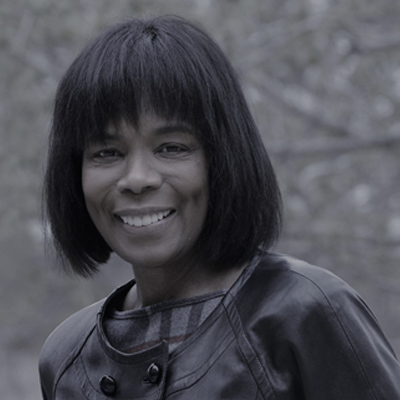 Doreen Nichols
Vice President of Talent, Culture and Organizational Development
Eversource
As Vice President of Talent, Culture and Organizational Development, Doreen has primary responsibility for planning and directing corporate-wide organizational change, employee engagement strategies, and initiatives that support Eversource's business objectives and the company's vision, mission and values.
Doreen joined Eversource Energy in 2017. She brings more than 25 years of global human resources experience in both big brand corporations and early-stage start-ups. Prior to joining the Eversource team, she led teams in outstanding companies and institutions such as Genzyme, a Sanofi Company, Staples Inc., LensCrafters, and Tulane University. She is recognized as a thought leader in global diversity and inclusion, operations, acquisitions, divestitures, talent strategy, and performance management. Doreen holds a BS in Human Resources Management from DeVry University, Certificate in Human Resources from Bentley, and both the SPHR and SHRM-SCP certifications.
In her spare time, Doreen is a make-up artist, and competitive tennis player on the USTA and Central Massachusetts Indoor Tennis Association. She enjoys traveling, recreational cooking and spending time with her family.
$i++ ?>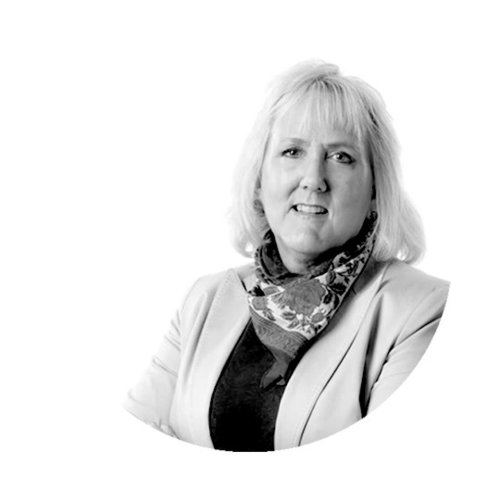 Nancy Persson (Moderator)
Principal, Leadership Growth Solutions
The Change Leadership series will be facilitated by Nancy Persson, Principal of Leadership Growth Solutions, a management consultancy providing executive coaching, leadership development and change leadership solutions across various business sectors and not-for-profit organizations.
Nancy is an expert facilitator, executive coach and development consultant, with deep expertise in change management and change leadership earned through academic rigor and the unrelenting school of life and professional experience. In addition to her academic credentials in the field, she has taught change leadership in organizations for more than two decades, and led the global change management effort for a $14BB merger integration. As a result, she balances both academic and practical insights in the program, ensuring that participants will learn critical insights and walk away with usable tools they can apply in their workplaces.
Nancy brings significant experience in developing and driving talent strategies in business environments including multi-channel operations, global businesses, and small entrepreneurial ones. Nancy's 30+ years of business experience, and her 10+ years as an executive coach have forged a talented leader known for work ethic, versatility, passion, and compassion.

Before founding Leadership Growth Solutions in 2017, Nancy held senior leadership positions in financial services, retail, and e-commerce businesses, as well as line leadership experience. She learned early on to speak the language of the business and is recognized for practical bottom-line solutions. Nancy is an expert facilitator, communicator, executive coach and development consultant, widely recognized for her authenticity, energy, and creativity.
A committed life-long learner, Nancy has earned a first-degree Black Belt in Tae Kwan Do and has more recently added kickboxing and beekeeping as hobbies. Nancy lives is South Easton, MA and is passionate about her family, her work, downhill skiing, and gardening.
$i++ ?>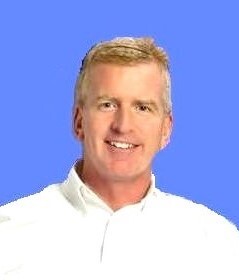 Tim Phelan, Esq.
General Counsel & Vice-President of Client Services
UTCA, Inc.
Timothy Phelan, J.D. manages the Client Services area of UTCA and is lead faculty speaker and trainer in his role with UTCA. Tim has been a featured trainer for numerous employer groups including the nationally recognized training companies, Council on Education in Management and Lorman Education Services. Tim also provides in-house legal guidance to staff and field associates and is widely recognized as a foremost leading expert in unemployment law with over 25 years experience in the UI field and employment law.
$i++ ?>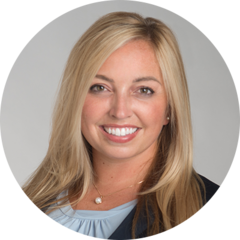 Anne Roskom
Associate
Fragomen
Anne is an Associate at Fragomen's Boston office, where she counsels clients on a variety of employment-based visa categories.
Anne has experience representing foreign nationals and employers in a range of immigrant and nonimmigrant matters, including H, L, O, TN, J, K and E filings and all stages of the PERM process. She applies her legal research and writing skills to develop and implement strategies to solve complex immigration issues for clients.
Anne also has experience drafting legal briefs and assisting clients with other complex processes, such as responses to Requests for Evidence, Notices of Intent to Deny, PERM audits and Motions for Reconsideration.
Anne has provided pro bono legal services through Catholic Charities.
She speaks English and Spanish.
$i++ ?>
Bob Selle
Chief People Officer
Ocean State Job Lot
Recognized as an HR ICon, Futurist, and Culture Transformation Influencer. Bob is fortunate to head people operations for the northeast's premier close-out retailer Ocean State Job Lot. His team is leading a transformation that has named them a Forbes Best Midsize Employer three of the past four years as well as DEI recognition and multi state safety and associate wellbeing awards.

He feels blessed to be considered a thought leader on topics such as working human, culture, transformational leadership, and organizational transformation in the new world of work. He makes time to share insights through writing and speaking on the importance of focusing on value alignment and creating a purpose driven workforce. As a believer in collaboration and giving back, he is a published writer, presenter, and collaborator for conferences, networks and organizations. He is also inspired to pay it forward by consulting and advising several startups. His volunteer work includes the Rhode Island Free Clinic and mentoring at the Non violence Institute. Simply put, we need to lead with LOVE. You can follow his work on bobsellethehrguy.com.
$i++ ?>
Charla Bizios Stevens, Esq.
Director, Litigation Department & Chair of the Employment Law Practice Group
Charla is chair of the firm's Employment Law Practice Group and practices in the Education and Health Care Practice Groups. She has extensive background addressing litigated and non-litigated employment issues such as discrimination, harassment, employee classification and wage and hour claims. She assists employers in responding to labor audits, preparing personnel policies and minimizing risk in the hiring, discipline and termination of employees. She conducts management and anti-harassment training and works with employers to maintain legal compliance in a cost-efficient and effective way.
Charla has served as the lead external investigator on a number of significant matters for private employers, independent schools and colleges and universities. She also trains individuals on how to conduct effective internal investigations into issues ranging from workplace complaints to education on sexual misconduct.

Charla regularly advises independent schools regarding crisis and risk management. She writes handbooks and policies related to student and adult issues ranging from bullying, hazing, harassment and discrimination and conducts student safety reviews for independent schools. Charla frequently presents to human resources and education organizations such as National Business Officers Association (NBOA) and Independent School Association of Northern New England.
She also has a diverse health care practice representing physician practice groups, health centers, mental health practitioners and ancillary providers regarding compliance, licensing, discipline and other issues. Charla serves as Vice Chair Human Resources, Health Care, and Workforce Development Committee for the Business and Industry Association of New Hampshire (BIA).

Her litigation background includes practice in the state and federal courts and before numerous state and federal administrative agencies such as the State and Federal Departments of Labor, the New Hampshire Commission for Human Rights, the Massachusetts Commission Against Discrimination and the Equal Employment Opportunity Commission.
Charla received her J.D., cum laude, from Boston College Law School and her B.A., cum laude, from Merrimack College.
Areas of Focus
Labor & Employment Law
Education and Independent Schools
Healthcare Law
$i++ ?>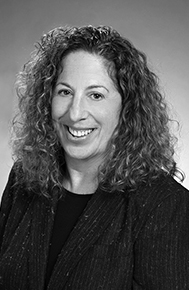 Martha Zackin, Esq.
Partner, Bello Welsh, LLP
Martha has 30 years of experience advising and representing clients on a broad range of employment law issues and in adversarial proceedings. In her role as an advisor to employers, boards of directors, and executives, she regularly provides practical advice and counsel on a wide range of employment-related issues, including employee relations and policy matters; employee classification and wage and hour laws; violations of noncompetition, nonsolicitation, and nondisclosure agreements; employee training; employment and separation agreements; affirmative action; mergers and acquisitions; and internal investigations. Martha has represented clients before administrative and governmental agencies, courts, arbitrators, and mediators.
Before joining Bello / Welsh, Martha was Of Counsel to Mintz Levin, a large Boston law firm, where she was a member of the Employment, Labor and Benefits department. From 1994 through 2007, Martha was corporate counsel for Keane, Inc., a billion-dollar multinational corporation with, at its peak, approximately 12,000 employees. Beyond her responsibilities as the sole employment lawyer for Keane, (now NTT DATA, Inc.) Martha assisted the company with Sarbanes-Oxley compliance, corporate governance, M&A due diligence, SEC matters, and risk assessment. Prior to joining Keane in 1994, Martha was with another major Boston law firm.
Martha was the Editor of and a frequent contributor to Mintz Levin's Employment, Labor & Benefits blog, Employment Matters. She is frequently asked to provide expert commentary on various employment issues, and has appeared on The Emily Rooney Show and been quoted in MSNBC.com, Boston Business Journal, Business Insurance, and Workforce Management, among other publications.
Martha is admitted to practice in Massachusetts and Washington, D.C., and before the Federal District Court in Massachusetts, the First Circuit Court of Appeals and the Central District of Illinois. She received her B.A. from Emory University, her M.A. in Psychology from Boston College, and her J.D. from Boston College Law School.
$i++ ?>
You must be logged in to post to the discussion
Key:

Complete

Next

Failed

Available

Locked