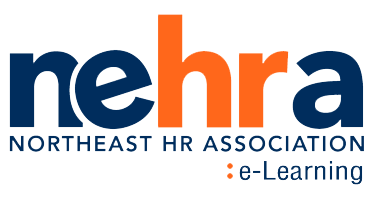 NEHRA's Talent Summit - March 10th, 2022 - Needham, MA
Designed for professionals who handle Talent Management in their organizations, NEHRA's Talent Summit will give participants insight from thought leaders and experts and walk away with ideas and tips to use back at the office! Topics include recruitment strategies, HR tech, the employee experience in 2022 and beyond, the DE&I journey at Cambridge Trust, addressing the childcare crisis, and more.

NEHRA Members: $399
Non-Members: $499
8:15 - 8:45am: Registration, Breakfast, & Networking

8:45 - 9:45am: Welcome Remarks & Opening Keynote - You Can Talk About Mental Health at Work

9:45 - 10:15am: Break

10:15 - 11:15am: Breakouts ( choice of 3 )
1 - A DEI Journey: Developing a More Diverse, Equitable, and Inclusive Workforce at Cambridge Trust
2 - The Evolution and Impact of the Employee Value Proposition
3 - Agile Methodologies in Selecting HR Technology

11:15 - 11:30am: Break

11:30am - 12:30pm: General Session Panel - The Employee Experience in 2022 and Beyond

12:30 - 1:30pm: Lunch

1:30 - 2:30pm: Breakouts ( choice of 2 )
1 - Managing the Childcare Crisis: Retaining Working Parents with Practical Strategies
2 - Strategies for Talent Attraction and Acquisition in Today's Market

2:30 - 3:00pm: Break

3:00 - 4:00pm: Closing Keynote: Leadership and Language: The Power of Words

8:15 - 8:45AM - REGISTRATION, BREAKFAST, & NETWORKING

8:45 - 9:45AM - WELCOME REMARKS & OPENING KEYNOTE
You Can Talk About Mental Health at Work
Speaker: Melissa Doman, MA, Organizational Psychologist, Former Clinical Mental Health Therapist, & Author

We'll be kicking off this year's Talent Summit with an honest and crucial conversation about something we all need to talk about: mental health at work. Tracy Burns, the CEO of NEHRA, will have a fireside interview with Melissa Doman, MA - Organizational Psychologist, Former Clinical Mental Health Therapist, & Author of Yes, You Can Talk About Mental Health at Work (Here's Why And How To Do It Really Well) .

In this interactive discussion, Tracy and Melissa will discuss the greatest challenges around mental health at work in your HR work, and for HR professionals themselves. Participants will also get the opportunity to ask Mel questions in real-time during an open Q&A following the session. Thanks to our book sponsor, KGA, Inc. , NEHRA has purchased Mel's book as a gift to attendees! Directly following the keynote, there will be a book signing where you can get your copy personally signed! To learn more about Melissa, her work, or her book please visit www.melissadoman.com .

10:15 - 11:15AM: BREAKOUT SESSIONS (CHOICE OF 3) -
1 - A DEI Journey: Developing a More Diverse, Equitable, and Inclusive Workforce at Cambridge Trust
Speakers: Jennifer Pline, Executive Vice President and Head of Wealth Management, Cambridge Trust & Pilar Pueyo, SPHR, Senior VP, HR Director, Cambridge Trust

Join Pilar Pueyo, SVP, Director of HR and Jennifer Pline, EVP and Head of Wealth Management as they share their experiences in launching and growing a DEI initiative at Cambridge Trust. They will discuss first steps, how to engage and get buy-in from leadership, ways to power through setbacks, and creating changes that will last. No matter where your organization is on their DEI journey, this session will provide insight and ideas you can take back to your team.

2 - The Evolution and Impact of the Employee Value Proposition
Speakers: Trish Bromme, Head of Recruitment Services (US), Talent Works International, Mim Minichiello, President, Employee Benefits, HUB International New England, & Jody Robie, Senior VP, Talent Works International

Talent acquisition is one of HR's toughest challenges right now. Join us for a real-world discussion around the evolution of the employee value proposition and its role in the relationship between employers and employees. We will discuss the transition to the 'human-centered' point of view that reflects a candidate's/employee's whole life cycle. The effect of COVID and hybrid work environments has required us all to consider a more complete ecosystem surrounding talent to help employees realize their highest potential. We will review best practices and share stories of employers who are successfully living their employee value proposition in attracting, engaging, and retaining employees. You will walk away ready to build out your EVP or tune it up to give you the edge you must have in today's hiring market.

3 - Agile Methodologies in Selecting HR Technology
Speaker: Stacie Justice, Head of People Operations, iZotope

This session will focus on using agile mindsets and methodologies to inform your HR technology planning from ideation to implementation. Stacie will share practical applications of agile methods that can be applied at any scale as your projects go from idea stage to testing and deployment with the end user value always top of mind. The session will challenge traditional assumptions and share design thinking approaches such as feature mining and splitting patterns to understand how to "build the skateboard" and validate your proof of concept even before going to the RFP process. The intended outcome of this session is to give you tools and methods that ensure what you're building (and ultimately buying) is having the intended impact to on the user experience and business value.

11:30AM - 12:30PM: GENERAL SESSION PANEL
The Employee Experience in 2022 and Beyond
Moderator: Frank Dadah, VP, Consulting Services, MCG Partners
Panelists: Christine Prunier, CHRO, KLR, Janine Taylor, Chief HR Officer, Advocates, Mike Tufts, Chief HR Officer, Norfolk & Dedham Group, & Kerry Unflat, Chief People Officer, Zipari

With the pandemic and its effects still lingering, we are asking "what will the employee experience look like in 2022 and beyond?" We have all heard of the challenges and opportunities over the past 2 years, but beyond that, what went well, what did not work, and what changes did we implement that we will keep in place as best practices moving forward?

This panel of HR Leaders will share their perspective on the employee experience with their organizations, and what they see staying put versus shifting in the next year. We will discuss culture, team engagement and growth, keeping the 'human' in work in a hybrid environment, and how these leaders are defining employee experiences successes in the current environment.

12:30 - 1:30PM: LUNCH & NETWORKING

1:30 - 2:30PM: BREAKOUT SESSIONS (CHOICE OF 2) -
1 - Managing the Childcare Crisis: Retaining Working Parents with Practical Strategies
Moderator: Robin Antonellis, Executive Director, NEEBC
Panelists: Aimee Gindin, Senior Director of Marketing, Torchlight, Mark Griffin, Chief HR Officer, BJ's Wholesale Club, Inc. & Helen Zarba, Chief Human Resources Officer, OnProcess Technology

The pandemic has taken a significant toll on working parents, not the least of which has been the struggle of finding safe and reliable child care. Hear from a panel of professionals who will discuss both the personal and professional impact, while providing practical strategies and solutions you can use to partner with your employees as they continue to navigate this ongoing challenge.

*Note : We've chosen to focus specifically on childcare, but recognize that all "caregivers" may face similar challenges.

2 - Strategies for Talent Attraction and Acquisition in Today's Market
Speaker: Jason Alexander, Managing Partner, BANKWStaffing

Today, more than ever, it is critical for successful organizations to look at their talent attraction and acquisition strategies through an entirely new lens. It is vital for TA leaders to assess and improve their processes ensuring effective talent sourcing, faster time to hire, increased candidate engagement, and positive brand representation. Join Jason Alexander of BANKW Staffing to learn about best practices and effective strategies to help your organization compete for top talent in a candidates' market.

3:00 - 4:00PM: CLOSING KEYNOTE
Leadership and Language: The Power of Words
Speaker: Jermaine Moore, Founder, The Mars Hill Group

Language and the words we use matter. They can build relationships and forge connections, but can also form barriers, and even create wounds, especially in the workplace and within our teams. Language and how it is understood constantly changes due to shifting cultural norms. Even those with the best intentions can offend and harm others. Being able to comfortably engage each other and our teams is an imperative skill for leaders, especially in today's hybrid environment.

One of the simplest yet most significant and effective ways to promote inclusivity in the workplace involves using language that promotes a sense of belonging for everyone. Studies show that when employees feel a sense of belonging at work, they are more likely to feel motivated and engaged, which results in higher performance, better retention, and increased customer satisfaction. Join Jermaine Moore, founder of the Mars Hill Group as he shares how to communicate with your team authentically and effectively in a way that fosters inclusivity and growth.
Key:

Complete

Next

Failed

Available

Locked
NEHRA's Talent Summit - March 10, 2022
03/10/2022 at 8:15 AM (EST) | 7 hours, 45 minutes | Attendance Required
03/10/2022 at 8:15 AM (EST) | 7 hours, 45 minutes | Attendance Required
The 2022 Talent Summit will take place at the Sheraton Needham hotel in Needham, MA. A limited amount of sleeping rooms available at a discounted rate of $149+/night. Call 781-444-1110 and use code NEHRA when booking. Visit the "Overview" tab for the full agenda!
SHRM & HRCI Credit Information
5.00 SHRM & HRCI credits | Certificate available
5.00 SHRM & HRCI credits | Certificate available
NEHRA's Talent Summit Survey
21 Questions
21 Questions
Please complete the survey and share your experience at NEHRA's 2022 Talent Summit!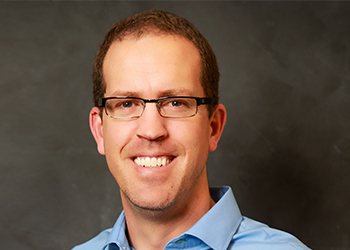 Jason Alexander
Managing Partner
BANKW Staffing
Jason is Managing Partner of BANKW Staffing, LLC and its portfolio companies Alexander Technology Group, KBW Financial Staffing & Recruiting, The Nagler Group, Sales Search Partners and KNF&T Staffing Resources. BANKW companies were represented in the 2012, 2013, 2014, 2015, and 2016 Inc. 5000 lists. His passion for client service and dedication to the local community have resulted in rapid growth and multiple awards for his businesses in recent years. Jason was named by Business NH Magazine as one of the state's top 25 leaders for the future and was a past recipient of the New Hampshire Business Review's Business Excellence Award. Prior to co-founding Alexander Technology Group and BANKW Staffing, LLC, Jason held management and director roles for multiple international services, staffing, and software companies.
Jason also serves as a director, advisor, or trustee on the boards of local organizations such as the New Hampshire High Technology Council, NHTI, Granite State College, and Pinkerton Academy. He speaks frequently at college campuses and professional events throughout New Hampshire and Massachusetts. His specialties include talent acquisition and recruiting, entrepreneurship, networking, public speaking, and career development coaching.
$i++ ?>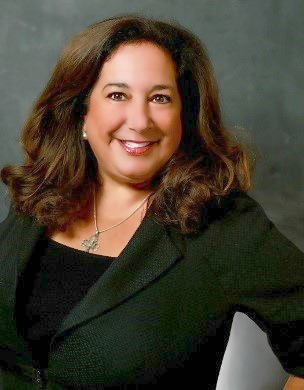 Robin Antonellis (Moderator)
Executive Director
NEEBC
Robin Antonellis is Executive Director for New England Employee Benefits Council (NEEBC), a nonprofit organization committed to its members' professional development. She accepted her role having served NEEBC's Board of Directors and Investment Committee and received its Best Practices Award three times. For almost a decade, Robin was Vice President of Human Resources at Dana-Farber Cancer Institute (DFCI). At Dana-Farber, she provided strategic leadership to HR and oversaw its functions that included a talented staff of 80 professionals. In response to the pandemic, Robin and five other executives at DFCI led the Institute's COVID-19 Recovery & Repositioning efforts, while managing their teams, to protect the cancer hospital's vulnerable patients.

She credits her early training and experience – at one of the nation's preeminent financial institutions as a banker and operations manager in stocks and bonds – as foundational.

Robin co-founded the Healthcare Benefits Leadership Collaborative (HBLC), a collaborative of Boston's most respected healthcare systems Benefits' leaders. Robin also was named to the Boston Women's Workforce Council's (BWWC) Advisory Board to support their efforts in closing the city of Boston's gender-wage gap. Her vision and advocacy on well-being strategies and workforce ambassadors earned Dana-Farber the Worksite Wellness Council of Massachusetts' "Gold Standard" for 3 years consecutively. She is a member of the New England Human Resources Association (NEHRA) where she is among its esteemed Executive Women in HR cohort and separately received professional industry certifications earlier in her career. Robin has served on Fidelity Investments' Retirement Not-for-Profit Client Advisory Board, as well as the Client Advisory and Innovations Advisory Boards of Point32Health (formerly Harvard Pilgrim Health Care), and was privileged to advise the founders of PERKS through their startup. She regularly appears as a speaker or panelist on HR trends throughout New England.

Passionate on social issues around access to behavioral health care and dependent care overarchingly, promoting broadscale equity, and supporting those impacted by domestic violence, Robin prioritizes service beyond her professional life. A graduate of Boston College's Carroll School of Management, Robin resides in Belmont, MA. Her family includes three daughters, two sons-in-law and three grandchildren who call her "Lovey."
$i++ ?>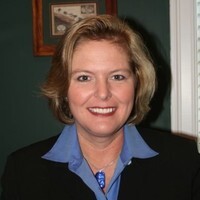 Trish Bromme
Head of Recruitment Services (US)
Talent Works International
As Head of US Recruitment for Talent Works International, Trish leads a team committed to helping companies recruit the best talent. With more than 25 years in the Recruiting Industry, Trish is excited to help Talent Works bring a fresh perspective to traditional RPO through a combination of data-rich insight, digital marketing, and innovative direct sourcing.
$i++ ?>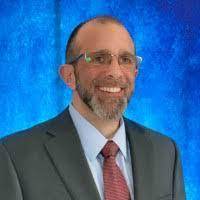 Frank Dadah
Vice President Consulting Services
MCG Partners
Frank Dadah is Vice President of Consulting Services for MCG Partners. Frank engages with clients to identify and implement strategies to optimize their talent and improve overall organizational performance. MCG specializes in leadership and talent optimization by aligning your business and people strategy for maximum results.
Working with a variety of companies ranging from startups to Fortune 500 companies, Frank has supported clients with their talent management need from the C-level executives to operational support. Frank approaches clients by building lasting relationships and understanding the strategic business goals, allowing him to provide guidance and best practices on growth, leadership development, strategy, and succession planning.
Frank has worked with a number of industries including pharma, e-commerce, healthcare, financial services, high tech, retail, advertising, online and print publications, academia, gaming, non-profit, media, and insurance. Clients have put their trust in him and through his consultative approach he has helped them realize their talent management plans and reach their growth goals. Internally, at his own organizations, Frank has managed and developed over 25 people earning them an opportunity to advance and achieve leadership roles.
Frank has spent his entire career in the service industry in one form or another. Prior to his career in talent management, he was in the hospitality industry. He worked his way from chef, to General Manager taking part in opening more than 30 new restaurants up and down the east coast before coming a Managing Partner.
Frank lives northwest of Boston in Bedford with his wife and daughter and their dog Taggert. Frank graduated from the University of Massachusetts, Boston with a BS in Management and has a passion and drive to help individuals and organizations reach their full potential.
$i++ ?>
Melissa Doman, MA
Founder
Melissa Doman, LLC
Melissa Doman, MA is an Organizational Psychologist, Former Clinical Mental Health Therapist, & Author of Yes, You Can Talk About Mental Health at Work (Here's Why And How To Do It Really Well). Melissa works with companies across industries around the globe – including clients like Microsoft, Salesforce, Siemens, Estée Lauder, and Janssen. She's also been featured in the BBC and CNBC about the mental health aspects of the Great Resignation.
Melissa is a prominent thought leader in the United States, United Kingdom, and the European Union. Having lived abroad in South Korea, England, Australia and traveled to 45+ countries, she calls upon her global experiences to inform how she works with companies around the world. She also served as the consulting subject-matter expert for the manuscript and wrote the foreword for the soon-to-be-released Beat Stress at Work: How to Balance Your Ambition With Your Anxiety by Mark Simmonds.
Mel has one core goal: to equip companies, individuals, and leaders to have constructive conversations about mental health in the workplace. Her work and book aim to accomplish just that.
$i++ ?>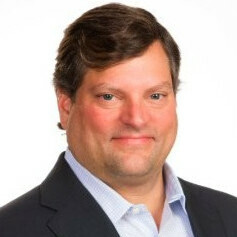 Mark Griffin
Chief HR Officer
BJ's Wholesale Club
Mark Griffin is Senior Vice President, Chief Human Resources Officer of the Company. Mr. Griffin joined BJ's Wholesale Club in in 2018. Prior to joining BJ's, he worked at CVS Health, a healthcare company, since 1999 in positions of increasing responsibility, including most recently as Senior Vice President, Corporate Human Resources. In that role, he led all aspects of talent acquisition, labor relations, employee relations and executive talent placement. Mr. Griffin holds a bachelor's degree in industrial psychology from the University of Rhode Island.
$i++ ?>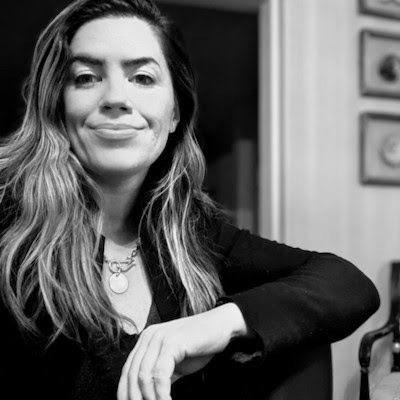 Stacie Justice
Chief People Officer
iZotope
Stacie Justice is the Head of People Operations at iZotope. While she may seem like a city girl, Stacie grew up in Kansas, where her mom worked on a dairy farm. Stacie often came along to help birth calves out in the middle of the winter. Sometimes, if the calfs needed extra care, they'd bring the animals back to their home. Stacie would often stay up all night to feed the calves and sleep in the barn to keep an eye on their vitals. She finds that those humble beginnings translate into the love and care she puts into her talent management practices.
$i++ ?>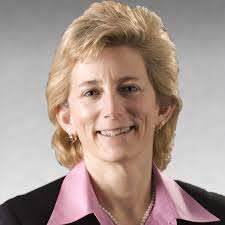 Mim Minichiello
President, Employee Benefits
HUB International New England
Mim serves as President, Employee Benefits, of HUB International New England. With over 25 years of experience, Mim provides leadership and implementation of employee benefit initiatives across the New England Region, building and expanding the HUB New England's offerings as the top employee benefits solution provider.

Outside of her leadership role, with HUB New England, Mim is the Chair of the YW Boston, an organization committed to eliminating racism, empowering women, and promoting peace, justice, freedom, and dignity for all. Mim is also a member of Northeast Human Resources Association, the Boston Women's Workforce Council, The Boston Club, and The Commonwealth Institute.
$i++ ?>
Jermaine Moore
Founder
The Mars Hill Group
Jermaine Moore is the founder of The Mars Hill Group where he specializes in Diversity, Equity, and Inclusion (DEI), Leadership Development, Executive Coaching, Team Development, Culture Assessment and Development, Communication Training, and Change Management.
Jermaine is an active instructor for University of New Hampshire's Professional Development and Training Program, serves as the Diversity Director for SHRM's NH State Council and is a board member for the Diversity Workforce Coalition (DWC) whose mission is to promote diversity in the workplace through education, training, and enhanced networking opportunities.
$i++ ?>
Jennifer Pline
Executive Vice President and Head of Wealth Management
Cambridge Trust
Jennifer Pline leads the Wealth Management Division at Cambridge Trust, which oversees almost $5 billion in client assets.
Jennifer has forty years of experience in financial services. She joined Cambridge Trust in 2017 from Harvard Management Company, where she served as Managing Director, Chief Trusts & Gifts Officer. Prior to that, she worked at Standish Mellon Asset Management for many years, where her most recent role was Director of Client Service.
Ms. Pline is a member of Cambridge Trust's Management Committee and holds the Chartered Financial Analyst® designation. She received a BA and an MBA from Boston College. Among her many community connections, she serves as Trustee and Treasurer of Concord Academy, Beth Israel Deaconess Hospital in Needham and the Cambridge Community Foundation.
$i++ ?>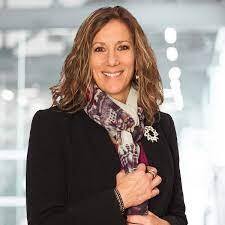 Christine Prunier
Chief HR Officer
KLR
Senior Human Resources and L&D Leader with over 30 years of strategic and hands-on tactical experience of which the majority of time has been spent in leadership roles. Outstanding qualifications in improving leadership effectiveness, employee engagement and driving change management throughout the company. Experienced leader in building the Human Resources infrastructure from the ground up, building high performance teams and effective collaboration to accomplish business goals.

Specialties: Leadership development, organizational development, employee engagement, change management, talent and management acquisition, performance management, succession planning, strategic planning, benefits, 401(k), payroll and HRIS, executive compensation, employee relations, learning and development. Predictive Index Analyst and Gallup Certified Strengthfinders Coach
$i++ ?>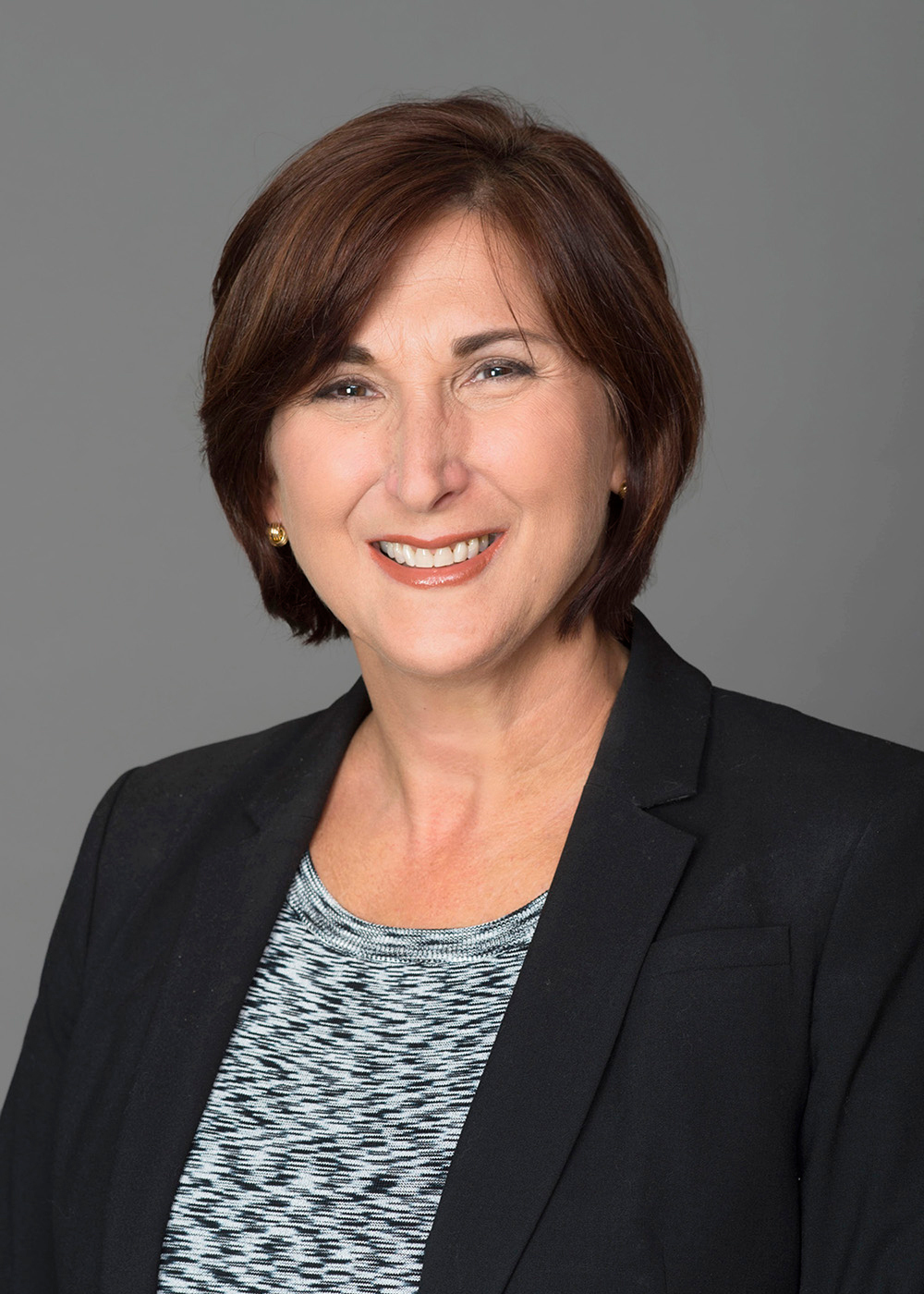 Pilar Pueyo
Senior VP, HR Director
Cambridge Trust
Ms. Pueyo joined Cambridge Trust in 2016 as Senior Vice President, and Director of Human Resources. Prior to joining Cambridge Trust, Ms. Pueyo spent 17 years at Boston Private Bank and Trust Company where she was responsible for the delivery and execution of Human Resources strategy, programs, and services to support its business strategy.
$i++ ?>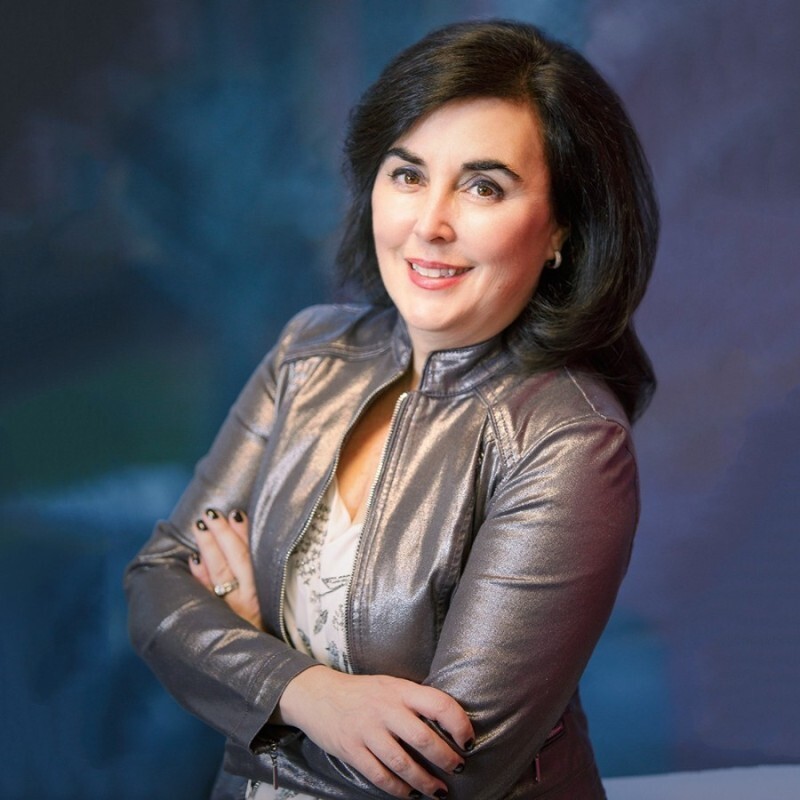 Jody Robie
Senior Vice President
Talent Works International
Jody has worked for more than 20 years designing and developing world class talent attraction strategies for companies worldwide. Jody started her career in the broadcast industry as a Reporter, Producer, Account Executive and Sales Manager for multiple TV Stations in Boston including WCVB-TV Channel 5 and FOX 25. Currently, Jody is a shareholder and manages North America for Talent Works Int'l (TWI) a global Talent Attraction firm headquartered in the UK. She has been at TW for almost 8 years helping clients leverage Talent Work's team of global outsourced recruiters, brand and insight specialists, and digital and creative marketers.

Prior to joining TWI, Jody worked as the US Head of Employer Branding for Alexander Mann Solutions and a Vice President of Business Development and Strategy for Buyer Advertising in Boston. A frequent speaker at HR industry events, Jody has presented on topics ranging from Scaling up strategies in Talent Attraction, Developing an Employer Brand, Diversity Marketing, Social and Digital strategies and Global Recruiting. She is a long time Bostonian who attended Harvard University's Extension School and Boston University's College of Communication. She is an active member of The Commonwealth Institute and various HR associations. She lives in Natick, MA with her husband Michael and her two teenage daughters Jordan and Addison.
$i++ ?>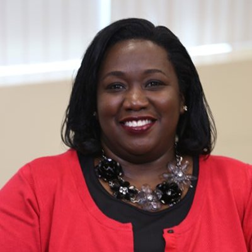 Janine Taylor
Chief HR Officer
Advocates
Janine Taylor is the Vice President of Human Resources at Advocates. In this role, she is responsible for the strategic direction and execution of Human Resources policies, programs and practices that support and advance Advocates' mission.
Previously, Janine was the Associate Vice President of Human Resources at JFF—a national nonprofit focused on economic advancement for underserved populations. There, she oversaw human resources and talent development, and under her leadership helped JFF scale its workforce by 30% in less than two years.
Prior to joining JFF, Janine worked at May Institute for 14 years where she oversaw Field HR operations, established and led the May's first Employee Recognition and Appreciation committee and co-chaired the Diversity and Inclusion Council. Janine has also served as Director of Human Resources at Vinfen, Staffing Consultant at John Leonard, and Senior Business Analyst at Accenture. Her areas of expertise include diversity and inclusion, employee engagement, employee relations and organizational development.
Janine holds a master's degree in Management from Emmanuel College and a Bachelor of Science in Business Administration from Boston University. She is a dually-certified human resources professional (SPHR and SHRM-SCP) and a certified Employee Engagement Specialist. She currently resides in Sudbury, MA with her husband Kemo, and their three children.
$i++ ?>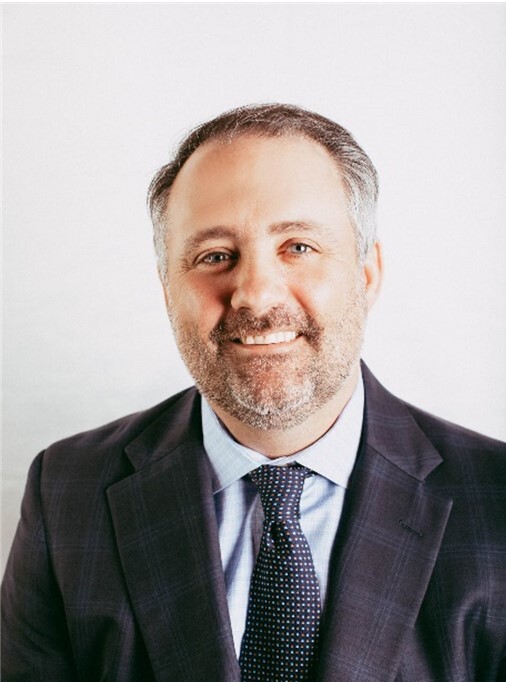 Mike Tufts
Chief Human Resources Officer
The Norfolk & Dedham Group
Michael joined The N&D® Group in June of 2017, bringing more than 20 years of experience to his role as CHRO. He provides leadership and subject matter expertise in Talent Management, Business Continuity Planning, and Facilities Management.
Michael earned a Bachelor of Science in Management (magna cum laude) from the University of Massachusetts, Boston, and is also an alumnus of the Harvard Business School executive education program, Leading Change and Organizational Renewal (LCOR).

Michael was appointed to the Board of the Norfolk & Dedham Foundation in 2018. He is also the Chair of the Retirement Plans Committee for N&D® and serves on the Board of Directors of the Northeast Human Resources Association (NEHRA).
$i++ ?>
Kerry Unflat
Chief People Officer
Zipari
Kerry Unflat is the Chief People Officer at Zipari, a Consumer Experience Platform built specifically for health insurance. Previously, Kerry served as Chief Human Resources Officer at HealthcareSource, where she transformed their human capital function and developed people infrastructure to support business operations and prepare the organization for future growth. She also led the human resources operations for a major media organization with more than 1,000 employees and has overseen HR, administrative, and finance functions for the Harvard University Police Department.

In her two decades of HR experience, Kerry has developed and improved talent acquisition and retention processes, crafted new employee orientation programs, implemented HR solutions for leadership to improve operations, and developed compensation strategies and organizational philosophies, among other achievements
$i++ ?>
Helen Zarba
Chief HR Officer
OnProcess Technology
Helen is an intuitive and strategic global HR Partner who works collaboratively to ensure organizations and employees achieve their most critical, and often times audacious goals. With a Master's Degree from the UK, and having worked internationally most of her career, Helen brings a unique perspective to HR and Organizational Development, recognizing broader themes, generating less obvious connections, and clearing pathways for true breakthrough thinking.
She has had the privilege of working within award winning organizations and brands her entire career: BMW AG, the Gillette Company, Proctor and Gamble, Bright Horizons, Bob's Discount Furniture. Brands which have also prided themselves on exemplary HR, Talent Management, Organizational Development and Diversity and Inclusion Practices. She has served in a variety of senior HR capacities - HR Business Partner, Head of Organizational and Change Management, Head of Talent and always brings a curiosity for and drive toward new learning and personal growth.
Four years ago she was trained as an Executive Coach through the Co-Active Training Institute and had the opportunity to build an internal coaching practice at Bright Horizons which immediately demonstrated significant organizational impact for internal clients and their managers alike. It is satisfying work and a discipline which lends itself well to the complex and changing VUCA environment our HR discipline is now navigating.
Most of all, Helen recognizes and shines light on possibilities. She sees potential in individuals which others may miss, she sees a way through to a solution where others are stuck in the weeds, she brings a renewed energy to a problem when others are tiring. She is someone you would want leading you, from the front, from behind, and along side you.
$i++ ?>
COVID-19 Protocols (updated 02/18/2022)
NEHRA remains committed to providing a safe and healthy environment for all of our in-person events. We continue to hold the health and safety of our community as our top priority and encourage participants to make this a priority as well. With that in mind, please find our protocol for events below, including participant requirements. We appreciate your partnership in making in-person events a safe success!
PARTICIPANTS AGREE TO:
• Abide by the safety protocols mandated by the State of Massachusetts, the venue, the CDC, and/or NEHRA
• Either be fully vaccinated against COVID-19, or receive a negative PCR no more than 3days prior to the event, or a negative rapid antigen test result no more than 24 hours prior to the event
• Wear a mask during all indoor activities, unless eating or drinking, and regardless of vaccination status (NEHRA will have disposable masks available at the registration booth)
• Not attend the event if they have been diagnosed with COVID-19 and are not yet cleared as non-contagious by the health care team responsible for treatment, or are awaiting a COVID-19 test result
• Not attend the event if they have been exposed to anyone diagnosed with COVID-19 within the last 10 days
• Immediately excuse themselves from the event and inform NEHRA staff should they discover that they have been exposed to someone diagnosed with COVID-19, and/or begin exhibiting symptoms themselves.
NEHRA DUTY OF CARE:
• NEHRA staff and venue will follow all CDC/MA guidelines
• Sanitizing stations will be available throughout the event space, and enhanced sanitization is performed at the venue
• Distanced seating will be available in meeting spaces and for meals
• NEHRA will provide green, yellow, and red stickers available at check in that participants may display on their name badge to indicate your level of comfortability with interactions (i.e. no contact, limited, or open to contact)