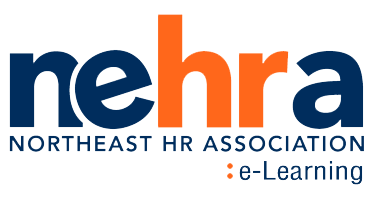 NEHRA's Diversity, Equity and Inclusion Symposium - December 9, 2021
Register

Non-member - $299
Member - $199
SEF Member - Free!
As our society and our workplaces become increasingly diverse, organizations are focusing more effort on creating work environments that recognize the value and the importance DEI has to the "bottom line". The symposium explores the strategies and tactics needed to fully integrate diversity, equity, and inclusion into a human capital management plan. The schedule includes a keynote as well as breakout sessions, panel presentations, and networking opportunities. Past topics have included systemic bias, workplace re-entry, diversity metrics, intentional ally-ship, intersectionality, and more.
Interested in speaking at the Symposium? Click here for details and to submit a proposal. Interested in sponsorship? Click here for more information.
Click here for full session descriptions and here for speaker bios!

DAY ONE - THURSDAY DECEMBER 3, 2020
9:30 - 10:00am: Opening Conversation with NEHRA's CEO, Tracy Burns & Board Chair, Cynthia Ring

10:00 - 10:15am: Transition Break (offline)

10:15 - 11:30am: Breakouts (choice of 2)
1 - Panel - What You Can Do Now: Narrowing the Racial & Gender Wealth Gap
Moderator - Mim Minichiello, President, Employee Benefits, HUB International
Panelists - Beth Chandler, President & CEO, YW Boston
Evelyn Murphy, President, The WAGE Project, Inc. & former Lt. Governor, Commonwealth of MA

2 - Take Action - Fostering a DEI Program at Your Organization
Scarlett Abraham, VP, Chief Diversity & Inclusion Officer, Commonwealth Financial
Jane Moyer, President, Chief Human Resources Officer, Commonwealth Financial

11:30 - 11:45am: Transition Break (offline)
11:45am - 12:15pm
Self-Care Strategies for Effective Leadership
Devin Hughes, Founder, Devin C. Hughes, Inc.


12:15 - 1:00pm: Lunch Break (offline)


1:00 - 2:15pm: Breakouts (choice of 2)
1 - Panel - Building a DEI Community Amidst the Pandemic
Moderator - Kari Heistad, CEO Culture Coach International & Diversity Dashboard
Panelists - Al Durr, CEO, ALD & Associates
Barbara Nobles Crawford: Senior Leadership & Organization Development Consultant, Harvard University
Paula Parnagian, Diversity Manager, Eversource
Deborah Washington, Director, Diversity, Patient Care Services, MGH
2 - Understanding Trans & Nonbinary Identities
Kaden Mohammed, Chair for the Steering Committee, Massachusetts Transgender Political Coalition


DAY TWO - THURSDAY DECEMBER 10, 2020
9:00 - 10:00am: Decoding Microaggressions
Tissa Hami, Founder & Principal, Korsi Consulting

10:00 - 10:15am: Transition Break (offline)

10:15 - 11:30am: Breakouts (choice of 2)
1 - Igniting Inclusion Through Allyship
Moderator - Teresa Hopke, CEO, Talking Talent
Panelists - Latoria (Tori) Farmer, Executive Director, Workforce Inclusion & Diversity, KPMG, LLC
Sandye Taylor, Global Head of Diversity & Inclusion, RBC Capital Markets
2 - Designing Employee-Driven DE&I Programming
Dan Wilson, Sr. HR Consultant at AllWays Health Partners

11:30am - 12:30pm: Lunch Break (offline)


12:30 - 1:45pm: Breakouts (choice of 2)
1 - Interactive Theater - Race, Power & Privilege
Shilpa Pherwani, Principal, IBIS Consulting Group
2 - Why Your Diversity Sourcing Strategy Isn't Working
Joan Balaban, Sr. Organizational Specialist, Beth Israel Deaconess Medical Center (BIDMC)
Kim Dukes, Diversity & Inclusion Talent Strategist, Beth Israel Deaconess Medical Center (BIDMC)


1:45 - 2:00pm: Transition Break (offline)

2:00 - 3:00pm: Closing Panel - Developing Women of Color at Your Organization
Moderator - Margaret Spence, Equity & Diversity in C-Suite Leadership & CEO, C.Douglas & Associates
Panelists - Maya Hurley-Wales, Diversity, Equity & Inclusion Consultant, Peoplism
Yulkendy Valdez, Forbes 30 Under 30 Social Entrepreneur and Co-Founder & CEO, Forefront
Key:

Complete

Next

Failed

Available

Locked
Select the "View On-Demand Recording" button to begin.
Select the "View On-Demand Recording" button to begin.