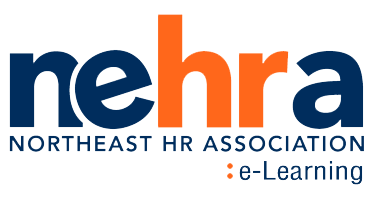 Learning and Development Exchange - 08/19/2020
Register

Non-member - $249
Member - $199
SEF Member - Free!
AGENDA:
*Please note sessions will be recorded and available to registrants to access after the event.
---
9:00 - 10:00am
Opening Session: Biases in Learning & Development Programming/Strategies
In response to multiple instances of racial discrimination, IBIS has helped organizations lead with empathy and to better understand racial equity inside the workplace. During this opening session, you will hear about action steps learning and development leaders can take to practice empathy and provide a meaningful educational experience during these unprecedented times.
Presenters:
Shilpa Pherwani, Principal & CEO, IBIS Consulting Group
Melissa James, Strategic Partnerships Lead, IBIS Consulting Group
---

10:15 - 11:15am
Breakout Sessions (choice of 2)

1: Developing your Leadership Pipeline: The Critical Elements for Success
A 2018 DDI Leadership report showed that 86% of leaders were "not confident" in their leadership pipelines. Successful and sustainable organizations must have excellent managers and leaders. These leaders have vision, great communication, people skills and market knowledge. But these great managers and leaders are unicorns - hard to find. Shrewd organizations are growing them from within by investing in robust, engaging Leadership & Management programs. However, there are still many organizations that have little to no effective development opportunities. Given a recent Gallup Poll showing that 93% of Millennials took new jobs at new companies, rather than advancing in their current organization, HR Leaders need to be the catalyst for developing programs to increase retention of great leaders. They cannot dismiss this as "standard millennial job-hopping behavior".

Join us for a discussion with MassHousing, Chestnut Hill Realty and MCG Partners on their plans, programs and best practices on designing customized leadership programs to ensure the leadership pipeline.

Presenters:
Myra Carmona, Vice President of Talent & Culture, MassHousing
Melissa Hartman, Director of Human Resources, Chestnut Hill Realty
Cheryl Jacobs, Executive Coach, Team Facilitator & Leadership Developer, MCG Partners

2: Bringing Online Content to Life
Decent online content delivery has a LOT of new competition on the block. What used to be good, solid, serviceable design is still necessary of course - but it's a base line minimum. To capture the hearts and minds and memories of remote, world-weary, zoom-fatigued participants we need to level up to a whole new club scene. We need to go full Kardashian on this. We need next level preparation, personality, presence and participation.
In this lively session, you will learn how to:
1. Prepare for lively, relevant, impactful online delivery
2. Use your personality to impact learning
3. Leverage presence to boost and maintain engagement
4. Apply 3 novel techniques for greater participation in and assimilation of the learning
Presenter:
Julie Lynch, Uncommon Consulting
---

11:30am – 12:30pm
Breakout Sessions (choice of 2)

1: Leveraging Technology in Learning & Development to Support Diversity & Inclusion
We are living on technology right now, but how can technology help learning and development professionals support an organization's diversity work? This session will explore current trends in technology and look at how these can be used to support diversity programs. Details on five different ways that you can use technology to support learning, development and diversity and examples of what resources to check out will also be included.

Presenters:
Kari Heistad, Founder, Diversity Dashboard & Culture Coach International
Phil Strazzulla, Founder, SelectSoftware Reviews

2: Positive ROI: Effective Mentor Program Design for Workforce Development
This session will explore both formal and informal mentoring. Mentoring is one of the best ways to strengthen skills or to take a leadership role in developing future leaders or followers. Mentoring can also be very cost effective for organizations. This interactive session will provide examples of mentoring successes with a strong return on investment. Examples of New England and national companies I have partnered with on designing and evaluating a mentor process will also be shared.

This topic and workshop is relevant to HR professionals because retaining and developing top talent is the responsibility of all leaders in organizations. Mentoring is a cost-effective way to strengthen organizations and companies that often provides a strong ROI.

Attendees will:
1. Learn the components necessary to support and design both formal and informal mentor programs that are successful.
2. Discover how mentoring can provide a strong return on investment for businesses and organizations.
3. Understand how to find a mentor that is appropriate for their development.

Presenter:
Sarah Scala, Founder, Sarah Scala Consulting
---

12:30 – 1:30pm
Break

---

1:30 – 2:30pm
Breakout Sessions (choice of 2)

1: Enhancing Your Virtual Presence
This session is all about you! How you, as the facilitator, are showing up directly impacts participant's ability to stay engaged and motivated to learn. This session will provide you with easy to apply techniques for keeping engagement and capturing mindshare during remote learning. We will explore best practices for enhancing your physical presence, positioning your message for maximum understanding, and maintaining energy and focus.

Presenter:
Melissa Christenson, Founder and President, Creative Training Resources


2: How to Handle Performance Management During the Pandemic
As our routines have disappeared, our days and weeks are running together. With today's altered and virtual work arrangements there's no better time to move from reviewing past performance. Learn how to set your managers and employees up with a performance conversations experience that emphasizes current and near-term contributions.

Learn how Mark Millett, HR Manager at A.I.M. Mutual Insurance transitioned from annual reviews to the continuous performance management process. Hear how he created the case for change, gained buy-in from senior leaders, prepped managers and employees, and managed the program rollout. Jamie Resker, Founder and Practice Leader at Employee Performance Solutions will share the tools and basic ingredients you'll need to pivot from traditional performance management to performance development conversations.

Attendees will:
Learn how to drive and align performance with a simple process that ensures managers and direct reports are engaging in quick, but productive conversations
Discover how to implement performance development conversations with the 10-Minute Questions framework
Continue to measure and track performance without ratings like 'meets or exceeds expectations'
Presenters:
Jamie Resker, Founder & President, Employee Performance Solutions
Mark Millett, HR Manager, A.I.M. Mutual Insurance Company
---

2:45 - 3:45pm
Closing Session: The HR & OD Trusted Advisor in Uncertain Times
Leaders and organizations have increasingly sought the expertise and counsel of their HR and OD practitioners, especially in the last four to five months. As we collectively face an uncertain economy, a public health crisis, a largely remote workforce and opportunities for social change and racial justice, managers and leaders are faced with unprecedented challenges.
Please join Margarete Dupere, Senior Partner and Managing Director of Keystone Partners Leadership Development for a discussion on building your capability as the trusted advisor in your organization. Marge will be joined by a panel of her Partners and by Omar Saldana, Keystone Partners Vice President, Client Success who will serve as Moderator. With dozens of coaching and consulting engagements as their source, Partners will share the practices, competencies, approach and mindset that differentiate the best leaders during this time of change, challenge and uncertainty and how to best serve as a coach and trusted advisor.

Moderators:
Margarete Dupere, Senior Partner and Managing Director of Keystone Partners Leadership Development
Omar Saldana, Keystone Partners Vice President, Client Success

Panelists:
Bob Hewes, PhD, Senior Partner and Leadership Development Practice Leader
David Brendel, MD, PhD, Partner and Coaching Practice Leader
Nancy Ortega, Partner and Chicago Practice Leader
Shilpa Pherwani
Principal, IBIS Consulting Group
Shilpa Pherwani, the principal of IBIS and a leading expert in diversity and inclusion, has been guiding global organizations for over 12 years on leveraging diversity as a business advantage. An organizational psychologist by training, she partners with organizations to effect sustainable organizational change by conducting cultural assessments, developing comprehensive strategic diversity action plans, and designing compelling and interactive classroom-based and online training.
Shilpa collaborates with key stakeholders to strategically plan, implement, and measure diversity initiatives. Shilpa has worked with global organizations to guide management and executives on being effective across cultural and geographical boundaries. She delivers outcome driven and systemic consultation to diversity committees, senior members of HR and business leaders. Shilpa's clients include Aetna, Barclaycard US, Boeing, Campbell Soup, Framingham State University, Grainger, Genzyme, Microsoft, Nestle, Progress Software, Sun Life Financial, State Street Bank, Texas Health Resources, Thrivent Financial of Lutherans, Tredegar Corporation, and Williams Sonoma.
Shilpa Pherwani graduated from Kanpur University (India). She received her Master's from Springfield College in Industrial/Organizational Psychology where her focus was on Organizational Development.
$i++ ?>
Melissa James
Strategic Partnerships Lead, IBIS Consulting Group
Melissa James is the Strategic Partnerships Lead at IBIS. Over the past 10 years, she has successfully helped early stage companies grow revenue and scale their internal capacity. She is a seasoned HR professional with experience in strategic partnership development, a passion for increasing diversity and inclusion, and a proven strategist for effective diversity recruitment initiatives.
Melissa is also the author of "When Are You Going To Get A Real Career: A Guide to Designing a Career You Would Be Proud Of!", a roadmap for millennials starting out in their career and experienced executives crafting their next move. Shared stories and experiences provide insightful knowledge and steps for anyone navigating different aspects of their career.
She is also the recipient of the U.S. Presidential Service Award, the UMass Distinguished Young Alumni Award, and the 2015 Pursuer Award from the African Youth Excellence organization for her relentless commitment to the community. Born and raised in Boston, Melissa graduated with honors from the University of Massachusetts, Amherst with a bachelors in journalism and legal studies. In 2019, Melissa was presented with the honorary degree of Doctor of Humane Letters from Pine Manor College.
$i++ ?>
Cheryl Jacobs
Senior Vice President, MCG Partners
Cheryl Jacobs is Senior Vice President, Executive Coach, Leadership Developer & Facilitator at MCG Partners, a women-owned consultancy specializing in leadership and talent optimization. With over 20 years' experience leading teams and organizations to sustainable success, Cheryl develops and delivers a broad spectrum of customized training and development programs. Her program participants span various organization levels, industries, and cultures, and speak to Cheryl's ability to create personalized learning experiences and transformative and sustainable changes.

A skilled interactive and collaborative facilitator, Cheryl has extensive expertise in solving the leadership challenges of individuals and organizations. She specializes in employee and leadership effectiveness, succession planning, organizational innovation, change and alignment. Cheryl is a Harvard Business School executive coach providing coaching and advisory services to attending global executives. Previously, Cheryl leveraged her passion for developing people and founded Talent Transformation, a coaching, training and talent management consulting firm.

Cheryl also served as the Executive Director of Sales for The Providence Journal Company, a multimedia organization owned by Belo Corporation. At The Providence Journal Company, she oversaw a sales and marketing staff of 60 and drove strategies, revenue, and multimedia product development with a $50m budget. Prior to the Providence Journal, Cheryl spent 10 years in Sales and Strategic Planning at Boston.com and The Boston Globe.

Cheryl holds a BA from Boston College and a MBA from Suffolk University. In addition, Cheryl is a certified Executive Coach through the International Coach Federation (ICF) and is a certified Analyst in the Predictive Index® (PI®) and DiSC®. She is also certified in several 360 assessments. She is also a faculty member of the Northeast Human Resource Association (NEHRA), a SHRM chapter.

Cheryl lives outside of Boston, MA with her husband and three boys.
$i++ ?>
Melissa Hartman
Director of Human Resources, Chestnut Hill Realty
Since joining Chestnut Hill Realty in 2002, Melissa Hartman is responsible for the management of all human resources operations, systems, and programs, ensuring legal compliance at the federal, state, and local levels.
These responsibilities include overseeing all aspects of the recruiting, hiring, and exit processes, health and retirement benefit administration, payroll processing, communicating with employees, managing performance reviews, providing management training and support, and coordinating with senior leadership.
As Director of Human Resources, Melissa has played an indispensable role in improving the work-life experience of CHR's many employees. She has created a company benefits fair; helped institute CHR's mentoring program, serving as the program coordinator; introduced Create Healthy Results, a nationally recognized wellness program; and launched a volunteer program in which employees can accrue paid time while providing charitable service in and around CHR's various communities. Additionally, she has helped facilitate the newly formed Senior Leadership Team and serves as Chair of the Wellness Committee, co-Chair of CHR's University initiative, and is on the Strategic Operations Committee.
Melissa is a member of the Society for Human Resources Management, Northeast Human Resources Association, and World at Work. She received her bachelor's degree from Stonehill College.
$i++ ?>
Myra Carmona
Vice President of Talent and Culture, MassHousing
A seasoned professional with more than 15 years of experience in Human Resources, Myra Carmona oversees MassHousing's investment in staff development and organizational improvement; drives employee engagement, inclusion and recognition; and leads the Agency's learning and professional development programs.
Prior to joining MassHousing, Ms. Carmona led a human resources team for the City of Manassas Park, Virginia, working closely with the city's police and fire departments in recruitment, leadership development and performance management. As Director of Human Resources at The Community Builders, she developed a recruitment process; managed employee relations, performance management systems and a mentoring program; and helped to create efficiencies with the use of technology.
$i++ ?>
Julie Lynch
Principal & Founder, Uncommon Consulting / UPSchool
Described as a Motivation Catalyst, a Communication Wizard and an Uncommon HR Practitioner, Julie Lynch is Principal of Uncommon Consulting and founder of UPschool. She facilitates inspiring, energizing programs on motivation, management and meaningful work and provides practical tools to get the results you seek.

Julie brings over 25 years of experience in human resources leadership, management development, and personal motivation. She has been a speaker for the Northeast Human Resources Association, Human Capital Institute and Achieve Engagement. Her programs are designed to connect people more meaningfully to the work they choose to do. The results are greater motivation, better management, increased productivity, improved relationships and more meaningful work at every level.
$i++ ?>
Phil Strazzulla
Founder, SelectSoftware Reviews
Phil has always been interested in business, having started investing at the age of 12. This led him to NYU where he studied finance. After graduation, Phil started his career working as a venture investor at Bessemer Venture Partners. Subsequently, he attended Harvard Business School to get his MBA where he taught himself how to program and started his entrepreneurial journey.
Phil got into the HR world when he founded NextWave Hire in 2015. NextWave helps companies build their employer brands through better career websites, talent communities, employee testimonials and more.
Phil is originally from the South Shore but now lives in Boston's South End. He's an aspiring golfer, meditator, and chef - but all three of these are still a work in progress.
Phil Strazzulla is the Founder of SelectSoftware Reviews, a website that helps HR leaders buy the right software through free online guides.
$i++ ?>
Kari Heistad
CEO, Culture Coach International and Diversity Dashboard
Kari Heistad has been working in the fields of diversity, equity and inclusion and cultural competency for over 30 years. With diversity as the hallmark of her work, her experiences have brought her into contact with world leaders, inner-city youth, non-profit organizations and business people. She leads two teams - one for Culture Coach International and the other for the Diversity Dashboard. Both companies are supporting diversity professionals in providing programs and services that promote diverse and inclusive workplaces. She has worked across a wide range of industries, has spoken before more than 18,000 people, has developed more than 300 products and tools and has served as a media resource.
$i++ ?>
Sarah Scala
President and Principal Consultant, Sarah Scala Consulting
As a dynamic consultant, executive coach, and educator, Sarah Scala has over 20 years of experience in supporting organization development, leadership, coaching, talent management, learning design, team effectiveness, and change management for diverse client organizations. Sarah brings high energy, optimism, and adaptability to new challenges. She has led talent development initiatives for start-ups to Fortune 100 companies as a partner and trusted adviser. She is passionate about creating solutions that strengthen interpersonal skills and support positive change with individuals, teams, and organizations.
Education:
 Masters degree in Organization Development and Adult Education from Alverno College
 Bachelor degrees in Business Management and Adventure Recreation from Green Mountain College.

Sarah's Formal Credentials:
 International Coach Federation - Certified Coach (ACC)  Gestalt International Study Center - Certified Gestalt Coach
 Emotional Intelligence (MSCEIT ™) - Certified practitioner
 Situational Leadership II ® - Certified practitioner
 MBTI ®, FIRO-B ®, and Thomas Kilman Conflict Instrument ® - Certified practitioner
Ongoing Education: I love to learn and completed these courses in addition to reading 50+ books annually:
 Wharton School of Business: People Analytics
 Stanford University: Learning Technology Design and Sustainability
 Case Western Reserve University: Coaching, Learning, Leadership and Change
 Case Western Reserve University: Leading Positive Change through Appreciative Inquiry
 Case Western Reserve University: Inspiring Leadership Through Emotional Intelligence
 Cape Cod Institute: Creating Resonance in Your Life as a Leader
 Cape Cod Institute: Developmental Coaching for Leadership Agility  Cape Cod Institute: Developing Better Leaders through Coaching, Emotional Intelligence, Renewal and Resonant Relationships
 GISC: Cape Cod Training Program
 GISC: Enhancing Your Therapeutic Skills  GISC: Working with the Body in Mind 1 and 2

AFFILIATIONS:
Sarah is the Founder and Chair of the Granite State Learning and Organizational Development Round Table, a professional association that provides learning and development to HR and Learning leaders. Sarah serves as Professional Associate for the Gestalt International Study Center and Coach for Babson College's Coaching for Teamwork and Leadership Program (CLTP) . In addition, Sarah is a member of the International Coach Federation, Human Resource Leadership Forum, Organizational Development Network, and Association of Talent Development / American Society of Training & Development. In her free time, Sarah enjoys cycling, kayaking, cross-country skiing, and travel. She also enjoys volunteering to provide meals to those in need, and frequently speaks at conferences and events for organizations that support Human Resource leaders and entrepreneurs.
$i++ ?>
Melissa Christenson
President, Creative Training Resources
Melissa Christenson, president of Creative Training Resources (CTR), has over thirty years of progressive experience in learning and organizational development. Melissa's passion is helping individuals, sales teams, and executives enhance their communication and public speaking skills to ensure they are delivering the right message in the right way.

In addition to providing presentation training and coaching, Melissa has designed and delivered numerous programs, including communication skills, customer service, interviewing techniques, interpersonal skills, team building, management development, meeting management, performance management, and a variety of client specific programs. She holds certifications in change management, management/leadership development, Myers-Briggs Type Indicator, and time management. Melissa has also received three National Telly Awards for her video-based learning programs. Prior to founding CTR in 1998, Melissa was the worldwide training manager at Reebok International where she implemented the corporate development strategy and oversaw all programs within The Reebok Professional and Management Development Center.

Melissa has been a speaker at the Association for Talent Development (ATD, formerly ASTD) and the Society for Human Resources Management international conferences. She has served as part of the New England Human Resources Association's (NEHRA) faculty delivering sessions on Enhancing Executive Presence for the Leadership Level Human Resources and the Executive Development for Female HR Leaders series for the past five years. She also served on the Board of Directors for VideoNitch, an enterprise learning company. Melissa received both her Master of Education in Organizational Development and Bachelor of Arts in Human Resources degrees from the University of Massachusetts at Amherst.
$i++ ?>
Jamie Resker
Founder & Practice Leader, Employee Performance Solutions
Jamie is a recognized innovator in the area of performance management. She has a uniquely singular focus - optimizing employee performance through reshaping communications between managers and employees based on two-way informal conversations designed to drive and align performance expectations. She helps organizations make the shift away from reviewing and rating past performance to building the capacity of everyone in the organization to speak regularly and candidly about strengths, accomplishments, and more methodically re-direct off-target performance. Her ground-breaking work as the originator of the Performance Continuum Feedback Method® and Conversations to Optimize Employee Performance training program provide managers and employees with the skills to engage in continuous performance discussions. The work is based on the principles of neuroscience and Appreciative Inquiry. It's particularly effective when unproductive or disruptive behaviors need to be addressed. The framework has broad application; transcending organization industry, size, geographical location, and culture.Jamie is known for being ahead of her time and has dedicated half of her three-decades long HR career to re-framing performance management. As a thought leader on the topic of modernizing performance management, she is a frequent contributor on the subject. She holds a BA in Business from Emmanuel College, and is an instructor at the Boston University Corporate Education Group. She is also on the faculty for the Northeast Human Resources Association, is a contributor to Halogen Software's Talent Space Blog, and is an editorial advisory board member for HR Examiner.
$i++ ?>
Bob Hewes, PhD
Senior Partner, Keystone Partners
Bob serves as an executive coach as well as Keystone Partners' Leadership Development Practice Lead. He has designed and delivered executive coaching and leadership development services across multiple industries, impacting hundreds of clients, including the Organizational Leaders Program (OLP). Bob's areas of expertise include strategic thinking, decision making, communication, innovation and change leadership, collaboration, and development. His specialty is working with experts making the shift to becoming broader business leaders.

Bob brings 25 years in management consulting, including his time as the Managing Director and Partner of Strategic Decisions Group where he led the Power and Gas Industry practice and was a member of the executive committee.
$i++ ?>
Omar Saldana
Vice President, Keystone Partners
Omar serves as a trusted advisor to organizations to achieve their business goals through leadership development and career management.

He joined Keystone Partners with more than 20 years' experience in management and human resources, with expertise in performance management, leadership development, career development, and compensation. Previously, Omar worked in the biotechnology, professional services, technology, and higher education sectors for organizations including Harvard University, Genzyme, and Cubist. He is SPHR certified and is fluent in Spanish.

Omar is an active member of NEHRA and HRLF, and serves on the Board of Directors of the Girl Scouts of Eastern Massachusetts as well as its Board Nominating and Development Committee, and its Membership Committee. He holds an MBA from New York University's Stern Graduate School of Business and a BS in Consumer Economics from Cornell University.
$i++ ?>
Nancy Ortega
Partner, Keystone Partners
Nancy works with leaders to help raise their game in situations of growth, challenge, and change.

Nancy is able to quickly assess human capital needs against business strategy and customize an executive coaching program to meet those needs. She has extensive international experience working and living in Latin America, Asia/Pacific, the Middle East, and Europe.

Nancy has coached senior executives and leaders of all levels in a variety of industries, including manufacturing, professional services, healthcare, financial services, higher education, etc. Nancy utilizes her broad coaching background to customize engagement for Keystone clients. Nancy's coaching style is straightforward, candid, and thorough.
$i++ ?>
David Brendel, MD, PhD
Partner, Keystone Partners
David empowers clients to enhance their leadership skills by making critical mindset and behavior changes to drive growth and success. He has many years' experience coaching executives and high-level professionals in healthcare, biotech, pharma, technology, financial services, higher education, insurance, law, and manufacturing. A Harvard-trained psychiatrist, David specializes in applying evidence-based psychology to help individuals and teams manage stress and reach peak performance.

David is an experienced author, blogger, teacher, public speaker, and thought leader in these areas of expertise. As the Coaching Practice Lead, he provides teaching and consultation for associates to ensure high-quality services for all Keystone Partners clients. He also trains and provides certification for executive coaches.
$i++ ?>
Margarete Dupere
Senior Partner, Managing Director, Keystone Partners
Marge leads the leadership development division of Keystone Partners. She oversees a highly skilled team of coaches, consultants, and faculty who help client organizations build leadership capability that drives business results and unleashes the potential of individuals and teams.

Earlier in her career, she was SVP of Global HR with State Street Corporation, leading talent management, diversity and inclusion, and corporate communications. She was also Global Head of Organization Development for Analog Devices and a Consultant with Hay Group, and was formerly Treasurer and Board Member of Worldwide Association for Cooperative Education.
$i++ ?>
Mark Millett
Human Resources Manager, A.I.M. Mutual Insurance Companies
Mark Millett is the Human Resources Manager at A.I.M. Mutual Insurance Companies. He has been in the HR profession since 2001, setting and implementing the strategy, design, and delivery of effective HR programs for multiple companies. He is a member of the Society for Human Resource Management, and the Northeast Human Resource Association, and is a past president of the Central MA Chapter of the Association for Talent Development.
$i++ ?>
Key:

Complete

Next

Failed

Available

Locked