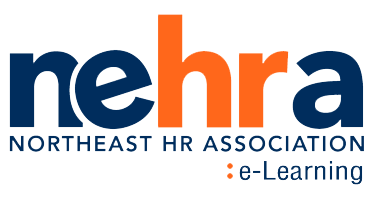 Leading Thru Racial Tension: How Companies are Supporting their Employees During Racial Unrest
Register

Member - Free!
SEF Member - Free!
Join us for a live conversation with 3 Boston area HR leaders, as they share how their organizations are addressing the impact of racial tensions, and specifically how they are supporting their Black employees. You'll hear both the specific steps organizations are taking as well as what each of these leaders thinks needs to happen in order to create systemic change in our workplaces.

Kim Dukes
Diversity and Inclusion Talent Strategist at Beth Israel Deaconess Medical Center
As diversity and inclusion talent Strategist for Beth Israel Deaconess Medical Center, Kim Dukes serves as a diversity recruitment trainer, internal consultant, and Human Resources regulator. Operating as a key stakeholder of the Talent Acquisition team, she innovatively designs and implements strategic recruiting programs that are focused on bringing balanced talent pools into the hiring process. Kim focuses on creating a level playing field in the medical center for all talent, both internal and external.

As a recognized expert on strategic diversity recruiting, Kim is co-founder of DSP Executive Search, a veteran-owned diversity search firm that helps organizations address their talent pool gaps and assists them in building, recruiting, and hiring balanced workforces.

For the past twenty-five years, Kim has recruited, hired, and trained candidates for managerial and executive roles, trained corporate recruiters in the art of inclusive recruiting, and served as a consultant and strategic partner to help organizations build balanced talent pools. She is passionate about building diverse and inclusive workforces for her client organizations because research shows that an ethnically- and gender-diverse workforce results in a more effective, productive, and higher-performing organization.

Kim is a member of the Society for Human Resources Management (SHRM), the Northeast Human Resources Association (NEHRA), and the Diversity Advisory Committee, as well as past co-chair of the Diversity and Inclusion Community Forum and a Cornell Certified Diversity Professional/Advanced Practitioner (CCDP/AP).

Additionally, Kim was a 2016 Ad Club ROSOFF 20/20 Awards nominee, which honors an individual's vision for diversity & inclusion. She has been featured in Forbes, U.S. News & World Report and the Boston Business Journal. Kim is also a LeadBoston 2012 alumni, a past recipient of Strong Women Strong Girls' Spark Award, and named NEHRA's 2014 Volunteer of the Year. Lastly, the Boston Business Journal gave Kim an individual award for Leaders in Diversity, for her dedication, commitment, and outstanding contribution to promoting diversity, inclusion, and equity within organizations.
$i++ ?>
Keith Marion
Diversity, Equity & Inclusion Business Strategist at Harvard Pilgrim Health Care
Keith Marion is the Diversity, Equity & Inclusion Business Leader for Harvard Pilgrim Health Care (HPHC) and is a seasoned executive with expertise in leading enterprise-wide DE&I initiatives. He leads corporate strategic initiatives through a DE&I lens that contribute measurable business impacts in revenue growth, managing costs, product/service innovation, brand awareness, employee and customer engagement/satisfaction. His approach values difference and seeks to create business value through those differences while bringing the organizational core values to life.

Historically, Diversity & Inclusion (DE&I) efforts have been focused on workplace cultures and diversity representation. These are still vital components of D&I work; however, Keith helps HPHC to understand the broader landscape that D&I is/can be a strategic business growth opportunity and that these are the organizations that will flourish in this evolving and increasingly competitive marketplace.

For Keith, DE&I work is organic in nature and unique, as every organization is different and has its own "State of Diversity, Equity & Inclusion." He is a practitioner that is well versed in best practices and find them important and helpful; but often moves toward disruption and innovation to uncover next generation and customized solutions. Keith believes that there is DE&I in all aspects of business and that if identified can be strategic levers for people and business growth.

Keith graduated from Newton South High School in Newton, MA; holds a BS in Business Administration and a BS in Finance from Lincoln University (PA), a proud member of Phi Beta Sigma Fraternity Inc., Chair of the Blue Hills (Dorchester) B&G Club board, member of the Boston YMCA Achievers board, and is a resident of Dorchester MA, where he lives with his lovely wife Robin and fantastic son Mason.
$i++ ?>
Jane Moyer
SVP & Chief Human Resources Officer at Commonwealth Financial Network
Jane Moyer is the SVP & CHRO at Commonwealth Financial Network in Waltham where she is responsible for all aspects of the employee experience. Prior to heading HR at Commonwealth, she was the CHRO and Vice President, Human Resources Management at Northeastern University in Boston.

Jane was Vice President, Global HR Shared Services for ICON PLC, a worldwide provider of clinical research to the pharmaceutical and medical products industry based in Dublin, Ireland. There she managed all HR Shared Services and HRIT through regional service centers in the US, Europe and India and provided OD and business partner support to senior management. Prior to Ireland she lived in Copenhagen and was Global Head of HR for Operations at Maersk Line, the largest shipping company in the world, where she supported global business partnering and led a significant culture change resulting in a turnaround of the company to profitability. Jane has also held senior leadership roles at Starbucks including global organizational design, and Head of HR for Starbucks Canada, based in Toronto. At Kendall-Jackson Wines, Jane was the VP HR for Shared Services and led the comp and benefits, HRIT and staffing functions.

In addition to her corporate HR roles, Jane was a lecturer in Penn State's World Campus for the School of Labor Studies and Employer Relations for ten years, and was the 2017 recipient of Penn State's prestigious Kelly-Willits Award for excellence in online instruction. Jane is the current co-chair of the School of Labor Studies and Employer Relations' Alumni program board that works to support the School and its students.

Jane has degrees from Penn State (including studies at the University of Cologne, Germany) and Cornell and has presented and lectured nationally on issues of compensation, equity and stock, AI and HR, organizational agility and justice in the workplace. She has been a featured executive in numerous publications including The Advocate and Fast Company. Jane was a Fellow at the Sierra Institute, an HR research and advocacy group, and currently serves as a Board member on the Northeast HR Association. She previously served on TIAA's Advisory Council. She is a member of the International Guild of Sommeliers and has served on numerous boards for local charities and media arts organizations.
$i++ ?>
Paula Parnagian
Manager of Diversity and Inclusion, Eversource Energy
Paula Parnagian is Manager of Diversity and Inclusion at Eversource Energy and formerly the president of World View Services, a global organizational practice specializing in diversity and inclusion. She has been a (co)creator and leader of numerous social justice initiatives, including Citizens for Public Schools, Boston City-Wide Dialogues on Race and Ethnicity, Boston Police-Community-Youth Dialogues, and the Angry Heart Collaborative. Paula has been recognized by the U.S. State Department as a Top 100 thought-leader in Diversity & Inclusion
$i++ ?>
Key:

Complete

Next

Failed

Available

Locked
Leading Thru Racial Tension: How Companies are Supporting their employees during racial unrest
06/24/2020 at 9:00 AM (EDT) | 60 minutes
06/24/2020 at 9:00 AM (EDT) | 60 minutes
DEI Forum - 6/24/2020 Survey
6 Questions
6 Questions
A quick survey to evaluate the effectiveness of this NEHRA session (3-4 minutes max)