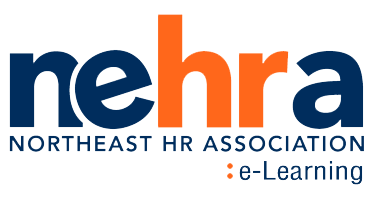 Developing HR Fundamentals - October 26 & 27, 2022 (IN-PERSON)
NEHRA's Developing HR Fundamentals Program provides HR professionals who are new to the HR field, are moving from a specialist to a generalist role, or who work within smaller organizations and wear many hats, with a solid foundation for a well-rounded career in human resources. This program provides instruction over two full days, as well as interactions and sharing through a community portal; enabling participants to be engaged prior to, throughout, and after the program.

The online community portal will provide access to:

- Any articles and white papers shared by facilitators
- A glossary of HR terms
- A listing of recommended books and websites/blogs
- A forum for sharing best practices and addressing common HR challenges
- A place to keep connected with your program colleagues

Pre-Program and Post-Program collaboration via the community portal enables for more robust and fulfilling two-day sessions


---
Wednesday, October 26 9:00 am

Opening Remarks, Participant Introductions and Introduction to the HR Profession
9:00am - 12:00pm
Module 1: Talent Management
Presenter - Calista Thompson
This session provides a foundation for managing talent within the organization, a key responsibility for HR professionals. This session covers the role of HR in talent management, enabling for achieving the strategic goals of the organization and ensuring the right people are brought on board at the right time.
Participants will learn best practices, tools and techniques around:

- Workforce planning
- Talent acquisition – from hiring to interviewing to selecting through to onboarding new hires
- Employee development

12:00pm – 1:00pm
Lunch

1:00 – 4:00
Module 2: Compensation Fundamentals
Presenter - Dave Weaver, President, Compensation and HR Group

This session enables participants to learn and apply basic elements of a total compensation system. Such systems, when well-planned and implemented, enable for a total rewards package that attracts, motivates and retains top talent in the organization.

Participants will learn:

- Considerations and the intersection of base pay, incentives and differentials in employee compensation
- Participants will be able to participate in an online benefits session after the program ends


Thursday, October 27:

9:00am – 12:00pm
Welcome Back & Module 3: Employment Law Basics
Presenter - Sarah Affel, Counsel, Seyfarth Shaw

This session provides participants with key facts about federal, state, and local legislation with which organizations must comply; reducing risk in organizations when rules and regulations are followed. This key module enables for an improved understanding of the responsibility of HR as it relates to various legislation and regulations.

Participants will learn:

- Applicable employment laws that impact organizations
- Conducting and using background checks
- Pre-employment considerations

12:00pm – 1:00pm
Lunch

1:00pm – 4:00pm
Module 4: Employee Relations
Presenter - Gina Abudi, President, Abudi Consulting Group, LLC

This session covers key considerations in developing and maintaining employee-employer relationships that contribute to productivity, engagement, and morale. Best practices in how to identify and manage through conflict as well as communicating in ways that works to engage employees are shared in this session.

Participants will learn:

- Techniques to prevent and resolve employee problems that can affect work situations
- Their communication style and how to use that information effectively when communicating with and engaging employees
- Best practices to identify and resolve conflicts in the workplace

Closing Activity: Summary, Wrap Up and Action Planning
Facilitator - Gina Abudi, President, Abudi Consulting Group, LLC

Action planning will be done at the end of the second day, enabling participants to detail how they will apply what they learned in the two-day program back on the job. Participants will be provided an action plan template to capture learnings from the program as well as to detail their next steps.
Calista Thompson
VP of HR
BellXcel
Calista Thompson, SPHR is a Wheaton College graduate with over 15 years of human resources experience. Starting her career in HR as a legal and then HR recruiter, Calista worked on her MBA with a focus in HR Management from Houston Baptist University. After obtaining her degree, she started her in-house HR work as an HR Representative for a power generation company in Houston, Texas. From there, she started her work in the marine transportation industry first as an HR Manager and then as an HR Director for Tidewater, Inc. While at Tidewater, she obtained her SPHR certification. In late October 2022, Calista will be starting as the Vice President of Human Resources at BellXcel, an educational SAAS non-profit in Westwood, MA. Calista now lives in Norton, MA along her husband, two children and two dogs.
$i++ ?>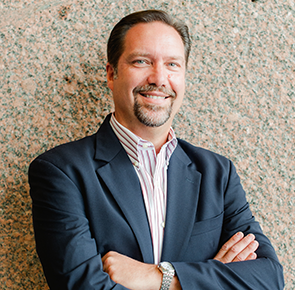 David Weaver
President, Compensation and HR Group
David is President of the Compensation & HR Group and is responsible for all consulting functions within the organization. He is the Author of the bestselling HR book Pay Matters: The Art and Science of Employee Compensation.

Prior to joining the Compensation & HR Group, David spent 20 years managing a human resources membership and consulting organization. He has also held positions with industry leaders Liberty Mutual, Honeywell and Hewlett-Packard as a corporate human resources professional. During this period, he gained essential hands-on experience in compensation program development, marketing and internal communications.

A graduate of The University of Massachusetts at Amherst, David has also made his mark in academia, having served as adjunct faculty member for both Northeastern University and Newbury College where he taught courses in Compensation Management and Human Resource Management. He also worked as an instructor for the certification courses at the Compensation Analyst Academy, WorldatWork and the Society for Human Resource Management.
$i++ ?>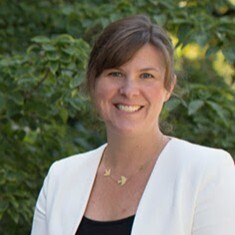 Sarah Affel
Counsel
Seyfarth
Sarah helps employers implement, follow, and defend policies and practices that create respectful and productive workplaces.
Appropriately addressing concerns of discrimination and harassment in the workplace is both challenging and critical for employers. Clients look to Sarah for guidance on preventing legal issues—and for effective legal representation when necessary.
Sarah counsels employers on developing workplace policies and procedures, conducts internal investigations on behalf of clients, and represents clients if lawsuits arise. Her legal experience and background in higher education provide her with the skills necessary to work with clients through their legal matters. Clients rely on her prompt and thorough approach to navigate difficult situations.
Sarah is passionate about meaningfully addressing her clients' legal concerns because she understands that the stakes are high when a workplace conflict arises.
$i++ ?>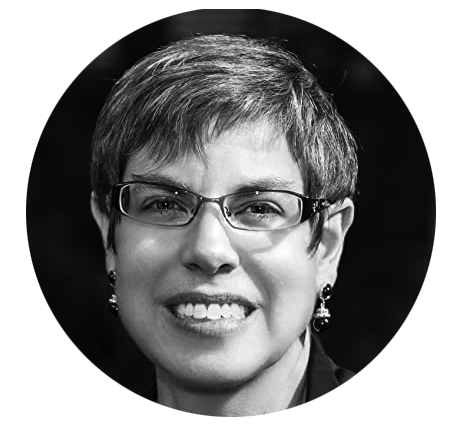 Gina Abudi
President
Abudi Consulting Group
Gina Abudi: As President of Abudi Consulting Group, LLC, a woman-owned business, Gina utilizes her 25+ years of consulting, coaching and executive leadership experience to work closely with executives and Boards of Directors of mid- to large global organizations to lead and support strategic, transformational change initiatives. Her work is focused on coaching leaders on change, providing consulting services and offering training programs related to leading and championing/supporting change.
Gina is active with the Northeast Human Resource Association (NEHRA), frequently contributing to programs for developing HR Professionals and at conferences. She's also adjunct faculty at several college and university undergraduate and graduate programs and is active with the Association of Change Management Professionals.
$i++ ?>
Four Points by Sheraton Norwood
1125 Boston-Providence Turnpike
Norwood, MA | 02062
Key:

Complete

Next

Failed

Available

Locked
Developing HR Fundamentals- October 2022
10/26/2022 at 9:00 AM (EDT) | 1 day, 7 hours | Attendance Required
10/26/2022 at 9:00 AM (EDT) | 1 day, 7 hours | Attendance Required
Module 1 Survey (Talent Management)
6 Questions
6 Questions
A quick survey to evaluate the effectiveness of this NEHRA session (3-4 minutes max)
Module 2 Survey (Compensation Fundamentals)
6 Questions
6 Questions
A quick survey to evaluate the effectiveness of this NEHRA session (3-4 minutes max)
Module 3 Survey (Compliance & Employment Law)
6 Questions
6 Questions
A quick survey to evaluate the effectiveness of this NEHRA session (3-4 minutes max)
Module 4 Survey (Employee Relations)
6 Questions
6 Questions
A quick survey to evaluate the effectiveness of this NEHRA session (3-4 minutes max)
SHRM/HRCI Credit Info & Certificate
12.00 SHRM and HRCI credits | Certificate available
12.00 SHRM and HRCI credits | Certificate available