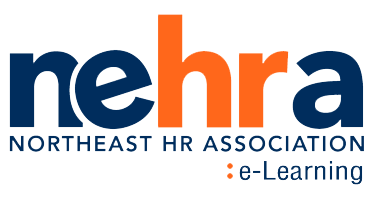 Developing HR Fundamentals - May 17-18, 2022 (IN PERSON - NORWOOD, MA)
Includes a Live Event on 05/17/2022 at 8:30 AM (EDT)
Register

Non-member - $949
Member - $749
SEF Member - Free!
NEHRA's Developing HR Fundamentals Program provides HR professionals who are new to the HR field, are moving from a specialist to a generalist role, or who work within smaller organizations and wear many hats, with a solid foundation for a well-rounded career in human resources. This program provides instruction over two full days, as well as interactions and sharing through a community portal; enabling participants to be engaged prior to, throughout, and after the program.

The online community portal will provide access to:

- Any articles and white papers shared by facilitators
- A glossary of HR terms
- A listing of recommended books and websites/blogs
- A forum for sharing best practices and addressing common HR challenges
- A place to keep connected with your program colleagues

Pre-Program and Post-Program collaboration via the community portal enables for more robust and fulfilling two-day sessions

Pre-Program Activities: Prior to the modules, participants will be asked to contribute to discussions posted on the community portal. These discussions include, but are not limited to:

- Introduction
- Goals for attending session
- HR challenge faced in current role

Post-Program Activities: After the virtual sessions end, participants will continue to interact and engage with each other as well as program facilitators. In addition to posting their own challenges, best practices to share, and other questions on the community portal; participants will also be asked to share:

- Take-aways from the sessions
- Action planning activities
- Participate in a discussion on how they applied their learnings back on the job
- The community portal will be accessible for program participants for a 6-month period after the program ends

---
Thursday, March 10th:
8:30am – 9:00am
Opening Remarks, Participant Introductions and Introduction to the HR Profession
Facilitator - Monet Viens, Owner & Advisor, Summitways HR
9:15am - 12:15pm
Module 1: Talent Management
Presenter - Monet Viens, Owner & Advisor, Summitways HR
This session provides a foundation for managing talent within the organization, a key responsibility for HR professionals. This session covers the role of HR in talent management, enabling for achieving the strategic goals of the organization and ensuring the right people are brought on board at the right time.
Participants will learn best practices, tools and techniques around:

- Workforce planning
- Talent acquisition – from hiring to interviewing to selecting through to onboarding new hires
- Employee development

12:15pm – 1:00pm
Offline Break for Lunch

1:00 – 4:00
Module 2: Compensation Fundamentals
Presenter - Dave Weaver, President, Compensation and HR Group

This session enables participants to learn and apply basic elements of a total compensation system. Such systems, when well-planned and implemented, enable for a total rewards package that attracts, motivates and retains top talent in the organization.

Participants will learn:

- Considerations and the intersection of base pay, incentives and differentials in employee compensation
- Participants will be able to participate in an online benefits session after the program ends


Friday, March 11th:

9:00am – 12:00pm
Welcome Back & Module 3: Compliance and Employment Law
Presenter - Dan Klein, Partner, Seyfarth Shaw

This session provides participants with key facts about federal, state, and local legislation with which organizations must comply; reducing risk in organizations when rules and regulations are followed. This key module enables for an improved understanding of the responsibility of HR as it relates to various legislation and regulations.

Participants will learn:

- Applicable employment laws that impact organizations
- Conducting and using background checks
- Pre-employment considerations

12:00pm – 1:00pm
Offline Break for Lunch

1:00pm – 4:00pm
Module 4: Employee Relations
Presenter - Gina Abudi, President, Abudi Consulting Group, LLC

This session covers key considerations in developing and maintaining employee-employer relationships that contribute to productivity, engagement, and morale. Best practices in how to identify and manage through conflict as well as communicating in ways that works to engage employees are shared in this session.

Participants will learn:

- Techniques to prevent and resolve employee problems that can affect work situations
- Their communication style and how to use that information effectively when communicating with and engaging employees
- Best practices to identify and resolve conflicts in the workplace

Closing Activity: Summary, Wrap Up and Action Planning
Facilitator - Gina Abudi, President, Abudi Consulting Group, LLC

Action planning will be done at the end of the second day, enabling participants to detail how they will apply what they learned in the two-day program back on the job. Participants will be provided an action plan template to capture learnings from the program as well as to detail their next steps.
Monet Viens
Owner & Advisor
Summitways HR
For over 10 years, Monet has been helping a wide variety of businesses with their HR and employee needs. As an adaptable and innovative HR professional, she has a keen ability to translate visions and strategies into actionable goals, strengthen processes, and increase efficiencies. Through her education, professional development, and industry involvement, Monet has the depth and breadth of knowledge to handle a variety of needs. By keeping her finger on the pulse of national, state, and local issues, Monet is current with the latest developments in HR and can offer a unique and strategic perspective on various business needs. Monet thrives on challenges and strives to transform HR into an asset, rather than a liability.
$i++ ?>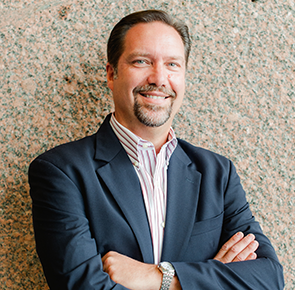 David Weaver
President, Compensation and HR Group
David is President of the Compensation & HR Group and is responsible for all consulting functions within the organization. He is the Author of the bestselling HR book Pay Matters: The Art and Science of Employee Compensation.

Prior to joining the Compensation & HR Group, David spent 20 years managing a human resources membership and consulting organization. He has also held positions with industry leaders Liberty Mutual, Honeywell and Hewlett-Packard as a corporate human resources professional. During this period, he gained essential hands-on experience in compensation program development, marketing and internal communications.

A graduate of The University of Massachusetts at Amherst, David has also made his mark in academia, having served as adjunct faculty member for both Northeastern University and Newbury College where he taught courses in Compensation Management and Human Resource Management. He also worked as an instructor for the certification courses at the Compensation Analyst Academy, WorldatWork and the Society for Human Resource Management.
$i++ ?>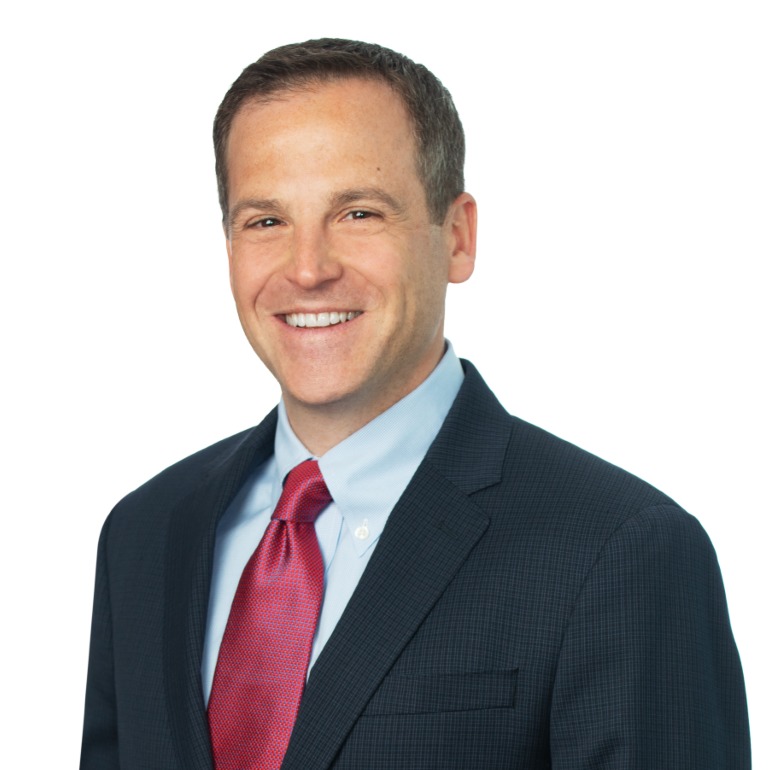 Daniel B. Klein, Esq.
Partner
Seyfarth Shaw LLP

Daniel Klein is a partner in the Labor and Employment Department of Seyfarth Shaw's Boston office. Mr. Klein's practice includes the representation of management in employment and non-competition litigation matters before state and federal courts, at trial and appellate levels, as well as federal and state agencies, including the Equal Employment Opportunity Commission, the Massachusetts Commission Against Discrimination, and the Connecticut Commission on Human Rights & Opportunities.

Mr. Klein also counsels national, regional and local employers on a wide variety of employment matters, including disability accommodation, family and medical leave, workplace investigations, wage and hour compliance, commissions disputes, performance assessment and discipline, terminations, reductions-in-force, training, background checks, whistleblower claims, defamation, handbook and policy review, and trade-secrets protection strategies.As a member of the firm's Complex Discrimination Litigation Practice Group, Mr. Klein has defended employers in a variety of complex discrimination cases, including multi-plaintiff discrimination lawsuits, EEOC pattern and practice cases, and collective actions under the Fair Labor Standards Act.

Mr. Klein also has defended employers against the full spectrum of cases involving allegations of discrimination, harassment, wrongful termination, defamation, and wage and hour violations, as well as representing employers in non-competition and contract disputes.Mr. Klein regularly assists clients in drafting employment contracts, severance agreements, non-competition, non-disclosure and confidentiality agreements, personnel policies and company handbooks. He has represented employers in a variety of industries, including healthcare, retail, manufacturing, hospitality, staffing, professional services, transportation, and technology.Mr. Klein lectures frequently on a variety of employment law topics for human resource specialists and in-house counsel, including regular presentations on behalf of the Northeast Human Resources Association, the Massachusetts Hospital Association, and Massachusetts Continuing Legal Education.

Mr. Klein served as a legal intern at the Massachusetts Commission Against Discrimination. From 2005 through the present, Boston Magazine and Law and Politics have named Mr. Klein one of Massachusetts' and New England's "Super Lawyer Rising Stars." Mr. Klein received his J.D., from Boston College Law School, and his B.A. from Colgate University.



Daniel B. Klein
Partner, Seyfarth Shaw LLP
Phone: (617) 946-4840
Email: dklein@seyfarth.com
$i++ ?>
Gina Abudi
Founder
Abudi Consulting Group

Gina Abudi, MBA has 25+ years' experience working with organizations of all sizes – from smaller businesses, non-profits, through to large, global organizations – providing expertise around projects, processes and people. Additionally, she works closely with a variety of clients to develop and deliver customized workshops/seminars and training programs to meet long term strategic needs.

Gina keynotes and speaks at conferences, forums and corporate and industry events on a variety of topics. She has written a number of white papers and articles on various management and project management topics, which can be found on her blog: http://www.GinaAbudi.com. Gina is leading author of Best Practices for Managing BPI Projects: Six Steps to Success, J Ross Publishing, 2015 and author of Implementing Positive Organizational Change: A Strategic Project Management Approach, J Ross Publishing, 2017.

Gina is active with the Northeast Human Resource Association (NEHRA), Association for Talent Development (ATD), and the Association of Change Management Professionals (ACMP).

Gina is adjunct faculty at Granite State College teaching in both the Masters of Science in Leadership and Masters of Science in Project Management Program, as well as an adjunct faculty at the University of New Hampshire and New England College, facilitating ACG's workshops for their corporate clients.
$i++ ?>
Key:

Complete

Next

Failed

Available

Locked