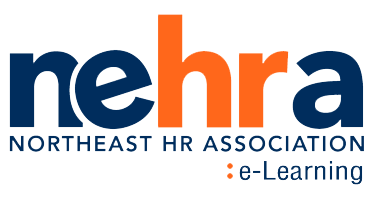 DE&I Experience: Beyond HR
Register

Non-member - $599
Member - $499
SEF Member - Free!
Creating a welcoming and equitable workplace requires the support and commitment of more than HR. Getting leaders across the organization to understand and value the importance is vital to the success of any DE&I initiative.
That's why NEHRA is excited to present it's 2022 DE&I Experience: Beyond HR. A progressive and interactive one day event for HR leaders and non-HR business leaders within their organizations.
This highly curated event replaces traditional breakouts (think slide decks and talking heads) with facilitated interactive sessions designed to build awareness, empathy & understanding. In addition, you gain insights and strategies to take back to your organization.
JOIN US FOR…
Interactive sessions with a facilitated activities on allyship, privilege, and psychological safety
Conversations and insights from HR leaders and their CEOs sharing the challenges and celebrations they've had starting and advancing DE&I efforts.
Opportunities to connect and converse with peers during coffee breaks or lunch.

Understanding of how DE&I affects you as a leader and your organization.
BRING YOUR NON-HR BUSINESS UNIT MANAGERS/LEADERS FOR A SPECIAL RATE
Wish you could get your non-HR business unit leaders/managers to get more involved in DE&I efforts at your organization? NEHRA wants to make it a little easier. Invite them to join you at a reduced rate. To register, make sure they provide your name as their HR colleague and use code: DEIFriend2022 at checkout to get a reduced rate of $199.
To get the discount the non-HR business unit leader/manager must provide a registered attendee's name, otherwise full rate applies.
---
Interested in sponsoring? Contact Stacey Shipman, Director of Sponsor & Member Relations at sshipman@nehra.com for more information.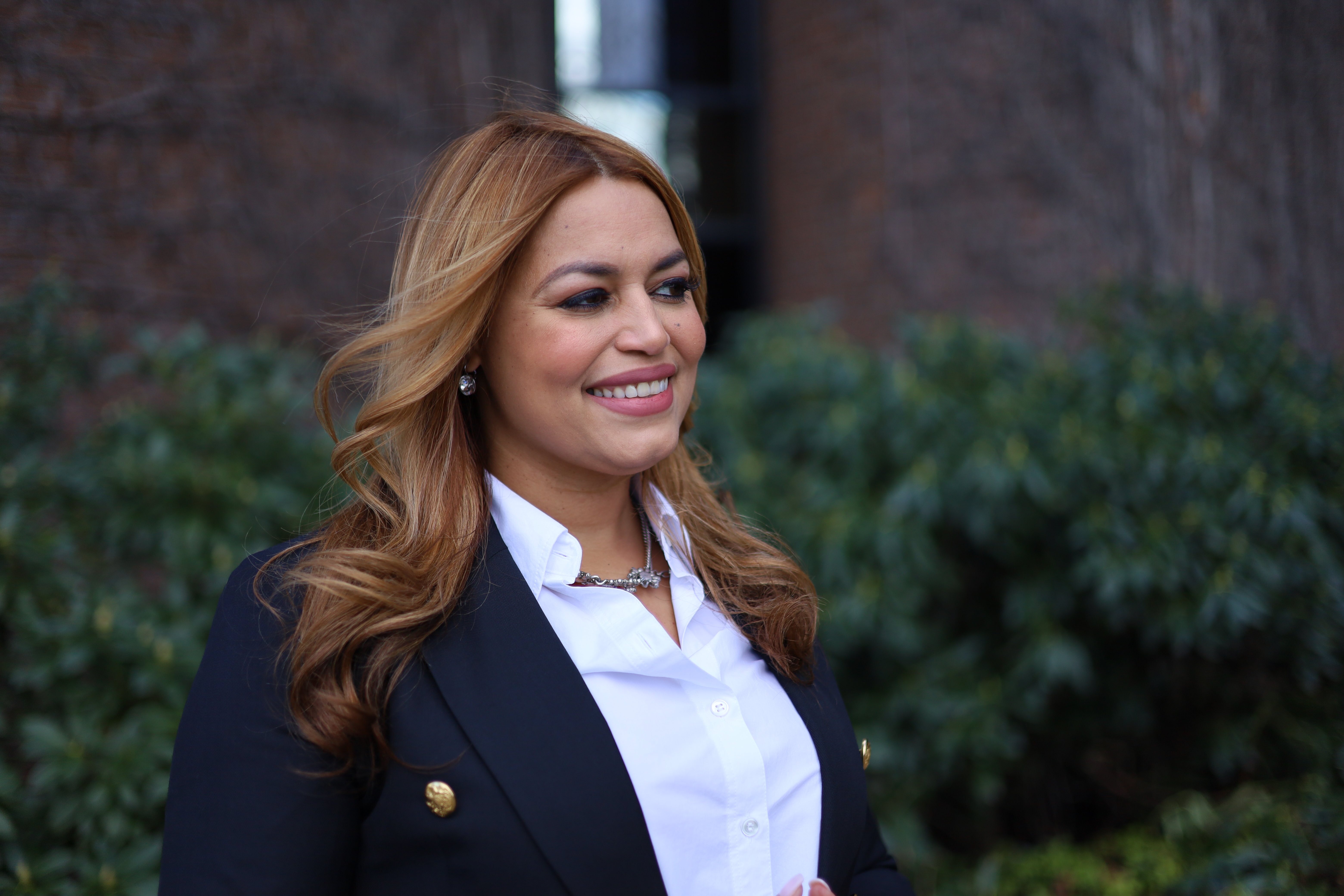 Scarlett Abraham Clarke
Vice President, Chief Diversity and Inclusion Officer
Commonwealth Financial Network
Scarlett Clarke joined Commonwealth Financial in October of 2020. She was previously at Bright Horizons. Scarlett's passion for HR began after she graduated college and worked for a staffing agency. In her current role, Scarlett is responsible for aligning business objectives with employees and management. She serves as a consultant and strategic partner to leaders and collaborates with department managers to help fairly implement our policies and to assist them with coaching employees and supporting their development.
Scarlett holds a Bachelor's Degree in Developmental Psychology from Suffolk University. She and her family live in Hyde Park, MA.
Scarlett will co-facilitate the session on Social Identities.
$i++ ?>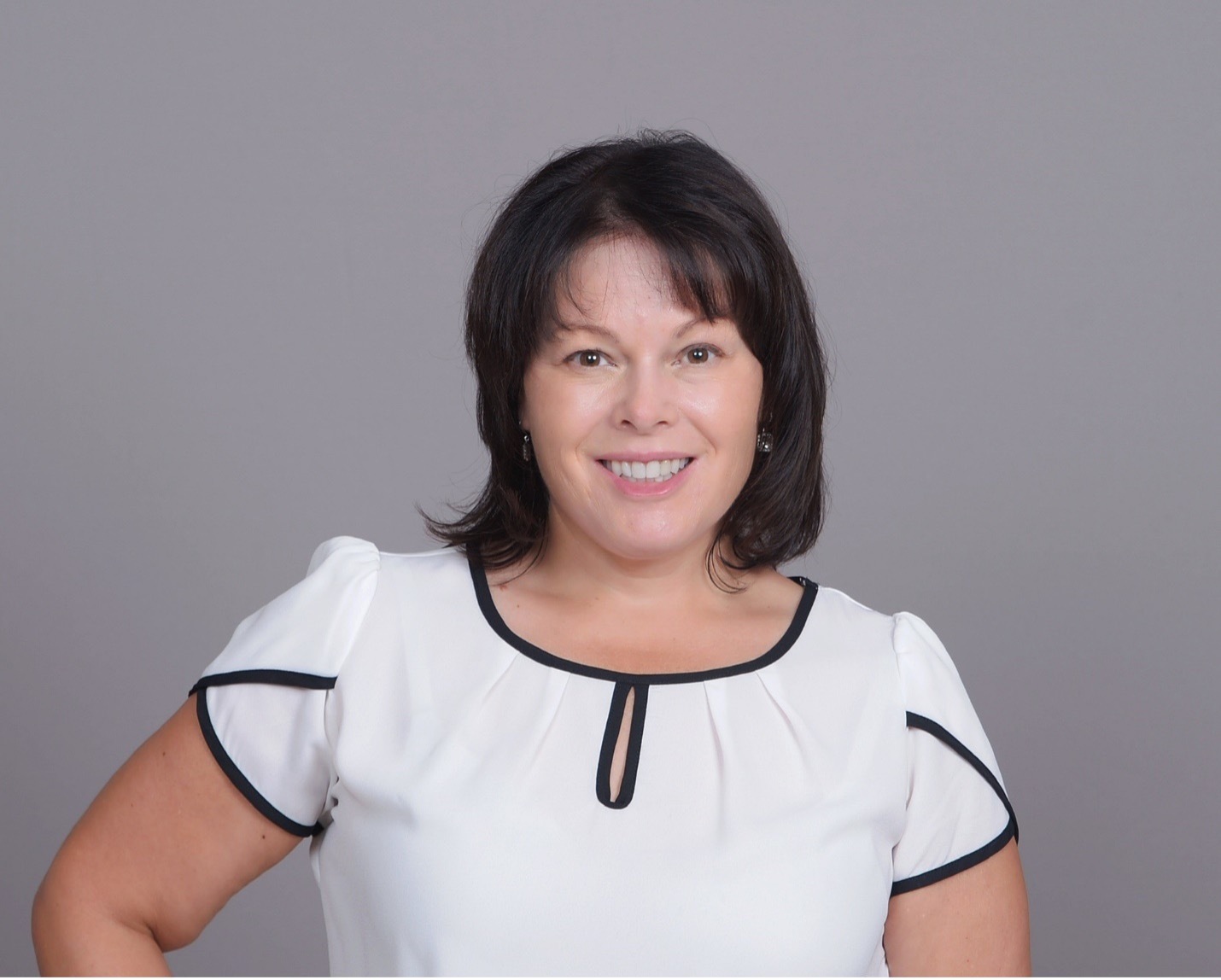 Tina Achorn
EVP of Human Resources
HUB International New England
Tina is the Executive Vice President, Human Resources of HUB International New England, LLC a full-service insurance brokerage firm providing Property & Casualty, Employee Benefits and Personal Insurance with focus in the 6 New England States. As a member of the executive team, Tina is responsible for leading the Human Resources function in the development of strategies, programs, and services to support HUB's growth, unique culture and our most important asset 'our people'.
Tina began her career in the employee benefits space eventually leading teams responsible for Compensation, Benefits and HRIS. She has spoken about culture transformation at industry events, a subject she is passionate about.
Tina will co-facilitate Psychological Safety at Work: Building and Maintaining Trust
$i++ ?>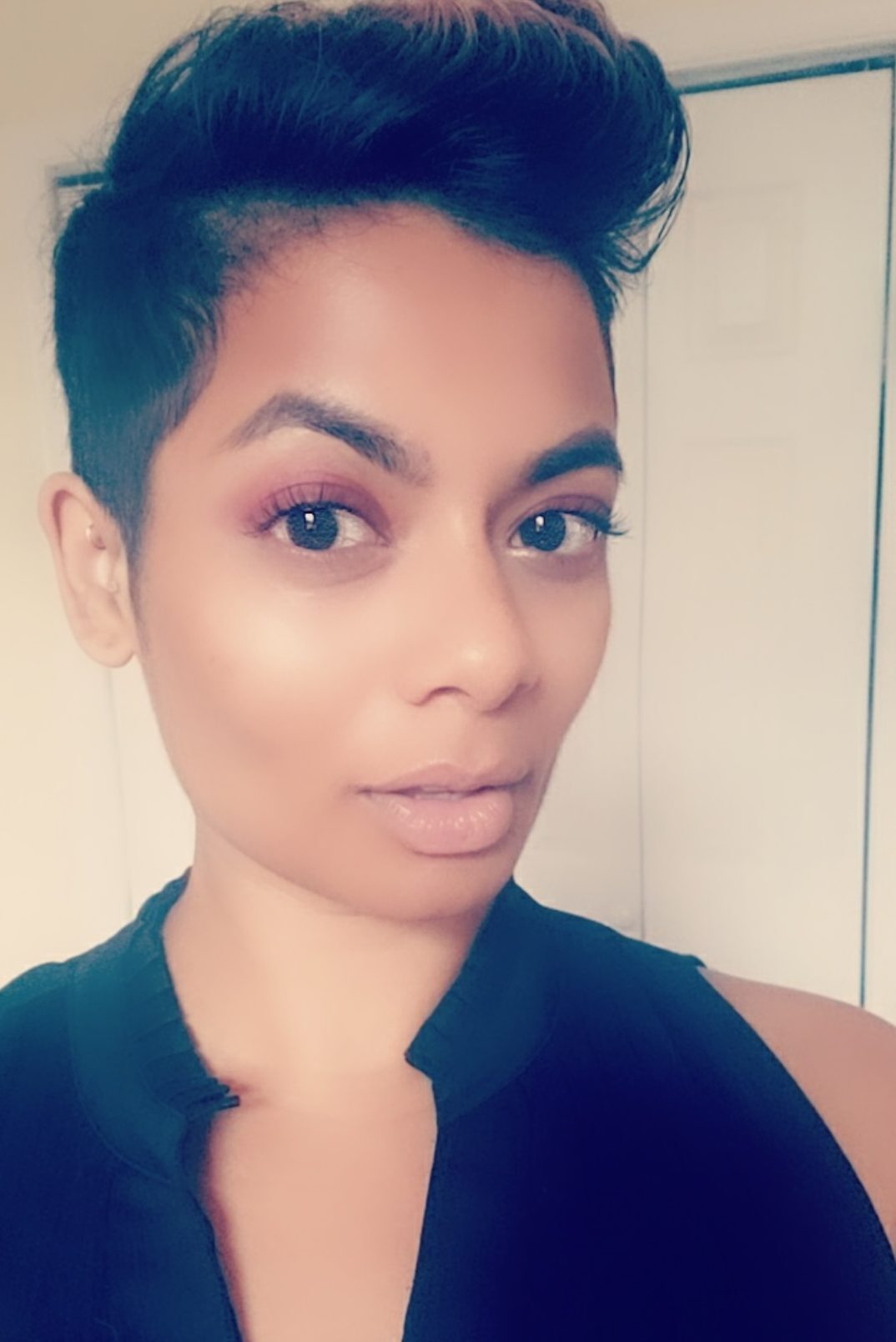 Dr. Anouska Bhattacharyya (she/her, they/their)
VP of Programs
YW Boston
Anouska (she/her, they/their) is deeply invested in issues of race, gender and equity in higher education and healthcare. She brings over a decade of expertise in higher education to YW.
Prior to YW Boston, Anouska was heavily involved in the University of Pennsylvania's MSTP: a program designed to diversify the physician-scientist community in Philadelphia and beyond. She is an award-winning teacher at Harvard, Northeastern and MIT. Anouska received her Ph.D. in history of science from Harvard University in 2013 as a result of her research examining the genealogy of mental health in the British Empire, specifically what it means to be simultaneously colonized by the state and by medicine. She received her bachelor's degree in natural sciences, and an M.Phil. in history of science, medicine and technology, both from Cambridge University, UK.
Anouska will co-facilitate the session on Social Identities
$i++ ?>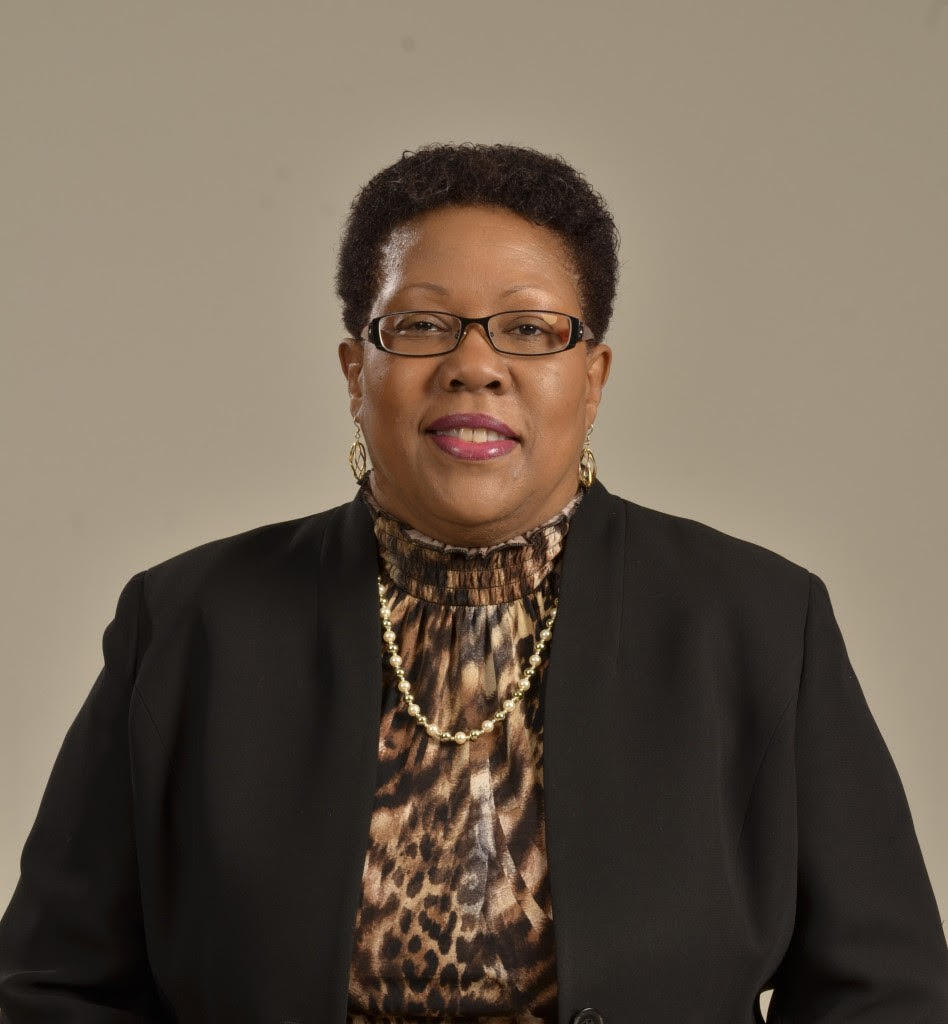 Deb Farrar-Parkman
Comedian & Storyteller
Korsi Consulting
Debra Farrar-Parkman is a Consultant and Performer in Korsi's Interactive Comedy & Storytelling program. Touted by the Boston Globe as "one of the most consistently inventive performers" on the Boston comedy scene, Deb is a co-founder of ColorStruck: Boston's Women of Color in Comedy. She is an Emmy Award-winning producer and writer. An advocate for social justice and equity, she sits on the Board of the Center for Restorative Justice and is a founding member and former Board Officer of New England Blacks in Philanthropy.
Deb will co-facilitate the session on Daring Allyship: A Storytelling and Comedy Experience
$i++ ?>
Bill Friedman
Coach & Consultant
IBIS Consulting
Bill Friedman has over 30 years of consulting and training experience with a wide variety of organizations including legal, pharmaceutical, manufacturing, biotech, finance, and higher education. He has worked with individuals at all levels, including partners, corporate executives, managers, supervisors, and line personnel.
Bill has developed and delivered an array of education programs on such topics as Building High Performing Teams, Diversity in the Workplace, Inclusion, Leadership, and Communication. Bill has a BA in Psychology and Social Relations from Harvard University as well as an MS in Organization Development/Human Resource Development from American University/NTL.
Bill will facilitate the opening general session: The Power of Person
$i++ ?>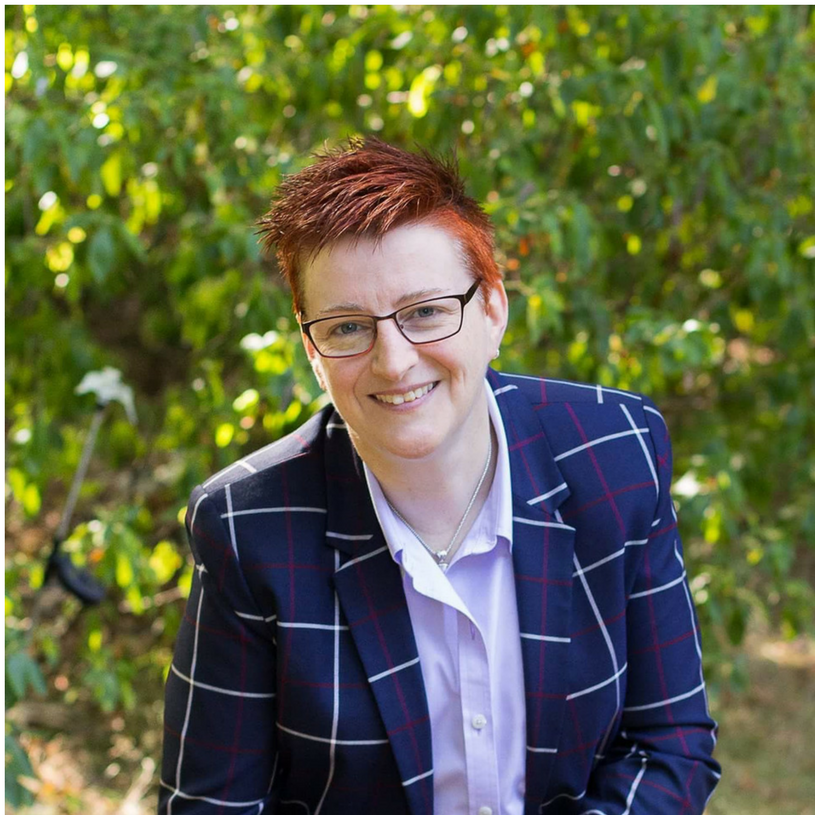 Ciara Gogan
Senior Manager, Diversity, Equity, Inclusion & Belonging
CarGurus
As a proud member of the LGBTQ+ community and having worked as a woman in technology for 20+ years, Ciara Gogan, Senior Manager of Diversity, Equity, Inclusion & Belonging at CarGurus, has a unique vantage point from which to help businesses become a more welcoming, nurturing place for all humans to thrive and soar.
A Cornell Certified Diversity & Inclusion professional and Master Professional Coach, she empowers organizations to create and uplevel their DEIB (Diversity, Equity, Inclusion, & Belonging) through coaching, training, facilitation, and consulting.
An enthusiastic blogger, Ciara has written for Huffington Post, Thrive Global, WITI, herself360, and Ace-Up, as well as her own blogs on www.ciaragogan.com. Additionally, she has presented at a variety of events including as the keynote speaker for NCWIT's Aspirations In Computing Awards 2019 and McLean & Company's 2022 CHRO Allyship event.

Ciara will co-facilitate the sessions on Social Identities.
$i++ ?>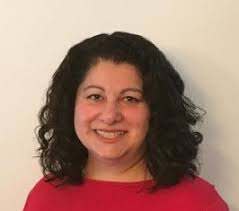 Tissa Hami
Founder and Principal
Korsi Consulting
Tissa Hami is the Founder and Principal of Korsi Consulting. A former investment banker turned stand-up comic turned DEI consultant, Tissa works with clients across industries on their DEI strategies and goals. Her clients have included Fortune 500 companies, small businesses, non-profits, and universities. Her mission is to build inclusive workplaces where all employees belong and can thrive.
Tissa will co-facilitate Daring Allyship: An Interactive Comedy & Storytelling Experience
$i++ ?>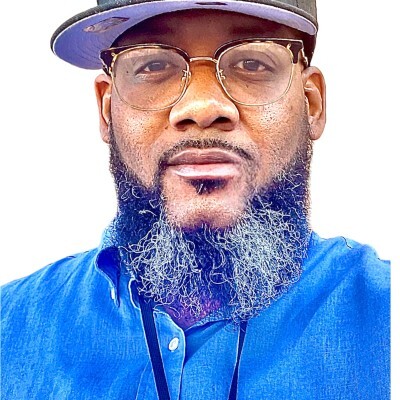 Harry Harding
Founder
LeaderFULL Life Works
Harry Harding is an experienced facilitator, coach and writer who has worked in several capacities for nearly two decades in the Boston, MA community and surrounding areas. Harry's long-term work experience includes direct care with at-risk youth, community outreach, program management, strategic planning and professional stints in media and public policy. He is an affiliate of the consulting firm and facilitator network, Conditioning Leaders and specializes in anti-racism and DEIB (Diversity, Equity, Inclusion, Belonging) facilitation/training. He currently serves on the Community Advisory Board for Northeastern University's Institute on Race & Justice and is an active board member for the Dudley Street Neighborhood Initiative (DSNI). Harry has served as a coach for first-year MBA students at Harvard Business School and has been an instructor at Harvard Extension School, teaching a graduate-level course in non-profit leadership and community engagement since 2017. Harry earned a bachelor's degree in human services from Springfield College with a concentration in community & youth development leadership. He also holds a master's degree in journalism and a professional certification in organizational behavior from Harvard Extension School. Harry is also published author of two books of poetry, Perspectives in Progress (2017) and The Audacity (2018). In addition to his professional roles in the community, Harry is a dedicated father to his teenage daughter, Jaya.
$i++ ?>
Peggy Ho
SVP, General Counsel & Chief Risk Officer
Commonwealth Financial Network
Peggy joined Commonwealth in April 2021. She oversees the legal, anti-money laundering, and risk management functions for the firm and its related companies, bringing leadership, strategic acumen, and a deep understanding of the business to drive positive outcomes. Among her many responsibilities, she also guides our executive management team on strategic initiatives and regulatory issues, represents the firm before regulatory oversight bodies, and supervises a team of professionals responsible for all aspects of legal and risk management.
Peggy came to Commonwealth with 14 years of experience in similar roles within the independent channel and was previously a corporate associate in private law practice at Ropes & Gray LLP. Peggy brings with her a passion for diversity, equity, and inclusion: "my goal is to ensure that everyone has a seat at the table and that all voices are heard."
Outside of work, Peggy enjoys travel, theater, and music with her husband and their two teenage sons. She unwinds by reading, baking, cooking, crafting cocktails, and racing her friends on the Peloton.
Education: Bachelor's degree in East Asian studies from Harvard University; MS in foreign service and a JD from Georgetown as part of the university's dual-degree program
Industry designations: FINRA Series 7 and 24 securities registrations
$i++ ?>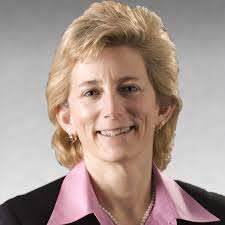 Mim Minichiello
President, Employee Benefits
HUB International New England
Mim serves as President, Employee Benefits, of HUB International New England. With over 25 years of experience, Mim provides leadership and implementation of employee benefit initiatives across the New England Region, building and expanding the HUB New England's offerings as the top employee benefits solution provider.

Outside of her leadership role, with HUB New England, Mim is the Chair of the YW Boston, an organization committed to eliminating racism, empowering women, and promoting peace, justice, freedom, and dignity for all. Mim is also a member of Northeast Human Resources Association, the Boston Women's Workforce Council, The Boston Club, and The Commonwealth Institute.
$i++ ?>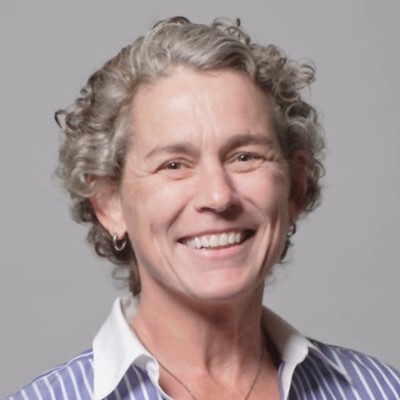 Meave O'Marah
Chief Financial Officer
OnProcess Technology
Ppro-active, profit-driven, results oriented and decisive leader with expertise in small and mid-sized businesses and start-ups. I have a well established track record in setting strategic direction, leading mergers and acquisitions, leveraging analytics and automation for quantifiable results, and success designing corporate re-organizations. I enjoy working with people who are out to make a difference and who seek to reach their full potential.
$i++ ?>
Helen Zarba
Chief HR Officer
OnProcess Technology
Helen is an intuitive and strategic global HR Partner who works collaboratively to ensure organizations and employees achieve their most critical, and often times audacious goals. With a Master's Degree from the UK, and having worked internationally most of her career, Helen brings a unique perspective to HR and Organizational Development, recognizing broader themes, generating less obvious connections, and clearing pathways for true breakthrough thinking.
She has had the privilege of working within award winning organizations and brands her entire career: BMW AG, the Gillette Company, Proctor and Gamble, Bright Horizons, Bob's Discount Furniture. Brands which have also prided themselves on exemplary HR, Talent Management, Organizational Development and Diversity and Inclusion Practices. She has served in a variety of senior HR capacities - HR Business Partner, Head of Organizational and Change Management, Head of Talent and always brings a curiosity for and drive toward new learning and personal growth.
Four years ago she was trained as an Executive Coach through the Co-Active Training Institute and had the opportunity to build an internal coaching practice at Bright Horizons which immediately demonstrated significant organizational impact for internal clients and their managers alike. It is satisfying work and a discipline which lends itself well to the complex and changing VUCA environment our HR discipline is now navigating.
Most of all, Helen recognizes and shines light on possibilities. She sees potential in individuals which others may miss, she sees a way through to a solution where others are stuck in the weeds, she brings a renewed energy to a problem when others are tiring. She is someone you would want leading you, from the front, from behind, and along side you.
$i++ ?>
SCHEDULE AT-A-GLANCE (TIMING SUBJECT TO CHANGE)

8:00 - 8:30: Registration, Breakfast, & Networking
8:30 - 9:45: Welcome Remarks & Opening General Session with Ibis Consulting Group: The Power of Person
9:45 - 10:05: Break/transition to breakouts
10:05 - 11:15: Breakouts (choose 1 of 3)
Psychological Safety at Work: Building and Maintaining Trust
Daring Allyship: A Comedy & Storytelling Experience
Social Identities
11:15 - 11:35: BREAK/TRANSITION TO NEXT SESSION
11:35 - 12:45 Breakouts (choose 1 of 3)
Psychological Safety at Work: Building and Maintaining Trust
Daring Allyship: A Comedy & Storytelling Experience
Social Identities
12:45 - 1:45: Lunch & Networking
1:45 - 2:55: Breakouts (choose 1 of 3)
Psychological Safety at Work: Building and Maintaining Trust
Daring Allyship: A Comedy & Storytelling Experience
Social Identities
2:55 - 3:15 PM: Break/transition to general session
3:15- 4:30: Breakout Debrief & Closing Panel: Critical Partnerships: Leveraging key leaders to Build an Inclusive Culture
MORNING OPENING SESSION DESCRIPTION

***
THE POWER OF PERSON (GENERAL OPENING SESSION)
Facilitator: Bill Friedman, IBIS Consulting
The Power of the Person activity is designed to get people thinking, moving, and talking to each other. Through this interactive exercise, participants will explore how quickly assumptions and judgements are made and determine how these lessons and insights can be applied to our day-to-day work with colleagues, clients et. al. The activity, facilitated by Bill Friedman, IBIS Consulting, encourages open and honest conversation, awareness building and genuine connection with fellow participants.
***
BREAKOUT SESSION DESCRIPTIONS
Breakout sessions will repeat 3 times during the day.
***
PSYCHOLOGICAL SAFETY AT WORK: BUILDING AND MAINTAINING TRUST (BREAKOUT SESSION)
Co-Facilitators: Tina Achorn, HUB International, New England & Mim Minichiello, HUB International, New England
Psychological safety is the belief that you won't be punished or humiliated for speaking up with ideas, questions, concerns, or mistakes. How do we create environments at work that allow employees to have trust in their team members, be themselves and take risks?
During this session you will share what works and what doesn't when it comes to creating psychological safety for historically marginalized people, practice ways to make work a safe setting, where team members can truly speak-up without fear of repercussions, talk to peers, build relationships, create accountability as a leader.
Leave the session with insights and ideas to bring back to and use at your workplace (whether remote, hybrid or in person).
***
DARING ALLYSHIP: A COMEDY & STORYTELLING EXPERIENCE (BREAKOUT SESSION)
Facilitators: Tissa Hami, Founder & Principal, Korsi Consulting & Deb Farrar-Parkman, Comedian & Storyteller, Korsi Consulting
Have you ever been the "only" in a meeting? Has anyone ever "othered" you at work? Have you witnessed such moments and wondered what, if anything, to do?
In this interactive program, professional comedians and storytellers will share real-life stories of being the "other" or the "only" in the workplace while highlighting the importance of allyship at work. Participants will have an opportunity to interact with the performers, role play how the stories might have played out differently, discuss the allyship issues, and share their own workplace stories if they wish.
Gain strategies and insights to understand the experiences of the "other" or the "only" in the workplace, be a better ally through role play and discussion, amplify the voices of historically marginalized employees, connect with peers through storytelling.
***
SOCIAL IDENTITIES: HOW WE SEE OURSELVES & OTHERS (BREAKOUT SESSION)
Facilitators: Dr.. Anouska Bhattacharyya, VP of Programs, YW Boston, Scarlett Clarke, VP & Chief Diversity & Inclusion Officer, Commonwealth Financial Network, & Ciara Gogan, Senior Manager, Diversity, Equity, Inclusion & Belonging, CarGurus
Social identities. We all have them. Some are visible. Some are not. They influence our decisions, how we work, our business and social interactions and how people perceive us. Some of those identities come with privilege, a word that can evoke feelings of judgment, "not being enough", and sometimes, superiority.
During this session you will participate in activities and discussions to work with, instead of against, those thoughts and feelings. Walk away with a better understanding of your individual social identity and privileges (it may not be what you think), how they can bring us together, and how we can use them to elevate ourselves, our teams and our organization.
***
CLOSING PANEL SESSION DESCRIPTION

CRITICAL PARTNERSHIPS: LEVERAGING KEY LEADERS TO BUILD AN INCLUSIVE CULTURE
Moderator: Harry Harding, Founder, LeaderFULL Life Works

Panelists:
Commonwealth Financial Network - Scarlett Clarke, VP & Chief Diversity & Inclusion Officer and Peggy Ho, SVP, General Counsel & Chief Risk Officer
OnProcess Technology - Helen Zarba, CHRO and Meave O'Marah, CFO
Thursday December 8, 2022
8:30am – 4:30pm
Four Points Sheraton, Norwood, MA
Key:

Complete

Next

Failed

Available

Locked