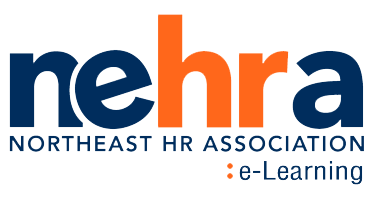 Community Forum Series: Your (Gas)Mask First: Toxin Handling in HR (December)
Register

Member - Free!
SEF Member - Free!
As Peter Frost, author of Toxic Emotions at Work, has said "there is a lot of suffering in the workplace and it shows little sign of letting up." Frost shares the concept of "toxin handlers," those in the organization who have the emotional intelligence to read and interpret the emotional needs of others and help absorb negativity. Frost further states that toxin handlers " are often careless with their own well-being in dangerous toxic situations. They … tend to override messages of self-protection or to ignore them and as a result, over time, the toxins they keep dealing with tend to spill into their own space and they can get emotionally or physically sick."

In a 2021 study, 80% of the participants exhibited signs of toxin handling. They were all HR managers.

In this session, we will cover the concept of toxin handling, the specific toxins HR teams handle, and 10 tips for HR professionals to manage toxins and still provide the empathy and support the business needs.

As a result of this session, participants will be able to:
- Understand the specific strains on HR and how these can be toxic
- Identify approaches for managing these toxins
- Apply their learnings to other parts of their business

Allessandria Polizzi
Founder
Verdant Consulting
Named a top 100 HR Professional of 2020, Dr. Allessandria Polizzi has 20 years of experience leading teams across multiple industries. Following recovery from burnout in 2021, Allessandria left her CPO position to focus on implementing the latest resiliency, burnout prevention and psychological safety research and teach practical, simple skills that help teams flourish. Verdant offers training programs designed around neuroscience, cognitive behavior theory, and the ISO 45003 standards. She also co-founded the Kite HR wellbeing app for HR teams and shares discoveries on all of these topics via the Be Verdant podcast.
$i++ ?>
Key:

Complete

Next

Failed

Available

Locked
Community Forum Series: Your (Gas)Mask First: Toxin Handling in HR (December)
12/13/2022 at 9:00 AM (EST) | Recorded On: 12/13/2022
12/13/2022 at 9:00 AM (EST) | Recorded On: 12/13/2022
As Peter Frost, author of Toxic Emotions at Work, has said "there is a lot of suffering in the workplace and it shows little sign of letting up." Frost shares the concept of "toxin handlers," those in the organization who have the emotional intelligence to read and interpret the emotional needs of others and help absorb negativity. Frost further states that toxin handlers " are often careless with their own well-being in dangerous toxic situations. They … tend to override messages of self-protection or to ignore them and as a result, over time, the toxins they keep dealing with tend to spill into their own space and they can get emotionally or physically sick." In a 2021 study, 80% of the participants exhibited signs of toxin handling. They were all HR managers. In this session, we will cover the concept of toxin handling, the specific toxins HR teams handle, and 10 tips for HR professionals to manage toxins and still provide the empathy and support the business needs. As a result of this session, participants will be able to: - Understand the specific strains on HR and how these can be toxic - Identify approaches for managing these toxins - Apply their learnings to other parts of their business
Community Forum Series: Your (Gas)Mask First: Toxin Handling in HR (December)
6 Questions
6 Questions
A quick survey to evaluate the effectiveness of this NEHRA session (3-4 minutes max)
Live and Archive Viewing: 1.00 SHRM & HRCI credit and certificate available
Live and Archive Viewing: 1.00 SHRM & HRCI credit and certificate available