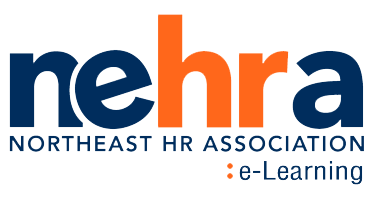 Back to Work Series - Session 4 - 6/9
Register

Non-member - $299
Member - $199
SEF Member - Free!
June 9:
10:00 – 11:00am
Managing Your Workforce and Their Return to Work
Presenter: Maggie Sloan, Principal, Mercer - Boston Office

The coronavirus crisis is causing employers to face new and difficult challenges each day – including the latest debate on when and how to reopen the economy and get employees back to work. Join Mercer experts to hear the most up-to-date information on returning to work and a point of view on the actions you can take to help your business and your employees navigate this extraordinary time. Our discussion will cover the following organizational considerations:
Mercer's 3 R's (respond - return - reinvent) framework
Workplace and worker readiness
Workforce support
Enterprise resilience
11:15am – 12:15pm
The Future of COVID-19 Screening in the Workplace & Updates to your Background/Drug Test Screening Processes
Presenters: Christine Cunneen, CEO & Co-Founder, Hire Image, LLC
Laurie Jantz, Orasure Technologies
Jackie Pirone, Orasure Technologies

We have experienced extraordinary times over the past few months, the effects of which are far-reaching and long-lasting. In this session, employers will learn about the unprecedented impacts of COVID-19 on background screening and drug testing. We will address what has changed with background screening and what employers can expect as they bring employees back to work. We will examine alternative methods for safely drug testing applicants and what to expect in the way of testing employees for COVID-19.

12:15 - 1:00pm
Offline Break

1:00 – 2:00pm
Workforce Management in the Time of COVID-19
Presenter: Tanya Taupier, SVP, CVS Health & Head of HR, Aetna

As a result of the COVID-19 pandemic, business leaders across the world are having to adjust their approach to workforce management. Tanya Taupier, SVP of CVS Health, and Head of HR for Aetna will share how CVS Health has pivoted and embraced changing workforce dynamics. She will provide a framework for how companies can not only think through immediate employee needs, but also plan for the workplace of the future.

Attendees will hear about:
Ensuring employee health and safety
Measuring employee productivity and supporting motivation
Assessing necessary changes to talent processes
Preparing leaders to lead in a new environment
Planning for what the workplace of the future will look like

2:15 – 3:15pm
Post-Pandemic Future of Work Considerations: From Reaction to Re-emergence
Presenter: Christa Manning, Director HCM Innovation, Ultimate Software

Remote Work Capabilities. Flexible Hours. Wellness Programs. Initiatives previously viewed as perks or "nice to haves" have transformed into organizational necessities overnight. Please join us for a discussion led by Christa Manning, Ultimate Software's Director of HCM Information. As a group, we'll talk about post-pandemic return to work considerations and the stages businesses have been working through - from reaction to re-emergence.

Christine Cunneen
CEO & Founder, Hire Image, LLC
As CEO of Hire Image LLC, Christine Cunneen sets the company's vision and strategy while overseeing the operations, finance and business development functions nationwide.
Ms. Cunneen is the past chair of the National Association of Professional Background Screeners (NAPBS) and held leadership roles on the Global Advisory Council, Government Relations Committee, Advocacy Committee, Finance Committee and Ethics Committee for NAPBS. She is a member of the Society of Human Resource Management (SHRM) at both the national and local level. She is a director of the Rhode Island SHRM Board and serves on the Advocacy team, Legislative Committee and Sponsorship Committee. Cunneen served on the Executive Board of Directors and Governance and Finance Committees for Big Brothers Big Sisters of the Ocean State. She serves on her town's planning board and is a past Board member of her local Chamber of Commerce. She is proud to have been an Advisor to the Sue Weaver C.A.U.S.E. (Consumer Awareness of Unsafe Service Employment).
Ms. Cunneen is a frequent guest speaker at business, human resource and background screening association events throughout the U.S., educating employers and other professionals about background screening topics, and is often quoted for her expertise in the news media. On a regular basis, she travels to Washington, DC to meet with legislators and is active in campaigns and advocacy pertaining to laws and regulations that impact the background screening profession, business owners and small business entrepreneurs.
She is a 1990 graduate of Hofstra University (Hempstead, NY) where she received a bachelor of Business Administration degree in accounting. Prior to joining Hire Image, she enjoyed a 13-year financial career in New York as a certified public accountant specializing in taxation for such companies as Barnes & Noble and ING, and maintains her Certified Public Accountant designation.
Ms. Cunneen is a 2006 recipient of the "Make Mine a Million $ Business™" (M3) award from Count Me In™ and AMEX Open and, when breaking the $1M revenues barrier, credited the program for helping her achieve that goal and contributing to her growth and success. In 2016, Ms. Cunneen participated in the Goldman Sachs 10,000 Small Businesses program, as a member of the national cohort based out of Babson College. Ms. Cunneen continues to serve as a mentor to other women-owned business leaders across the country.
$i++ ?>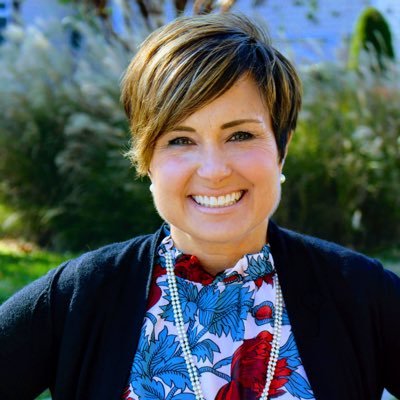 Laurie Jantz
Orasure Technologies
Laurie helps employers create a safe and drug-free workplace, and supports laboratories and their sales teams by customizing oral fluid testing to meet their needs. Drug monitoring programs are an additional area of focus.
$i++ ?>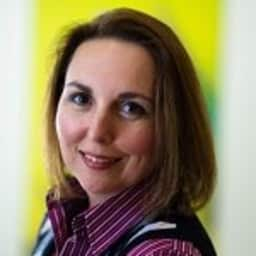 Christa Manning
Director HCM Innovation, Ultimate Software
Christa Manning is a research-driven thought-leader supporting organizations and helping individuals understand and use the latest technologies to enable workplace productivity and performance.
$i++ ?>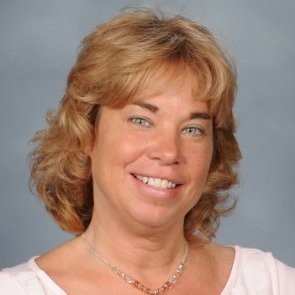 Jackie Pirone
Orasure Technologies
$i++ ?>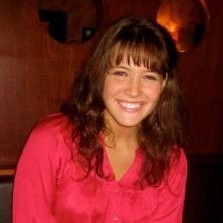 Maggie Sloan
Principal - Boston Office, Mercer
What brings me the greatest joy in life is helping others by giving them the resources - education, time, compassion, strategy/planning, and more - they need in order to feel empowered and completely confident to pursue their goals in life. To me, healthcare is similar to personal development. It is an industry explosive with performance examination and desire for improvement, with the aim of producing changes that ultimately result in a better, more efficient, healthier population.

My professional career has been centrally focused in healthcare as I have worked with providers, producers, vendors, and sponsors professionally and as a purchaser personally. Whether working in a hospital, a public health agency, an insurance carrier, or a consulting firm, my varied experiences have brought me to a deeper, more comprehensive understanding of the work-in-progress that is the complex American healthcare industry.

As a consultant, I have the privilege of working with talented professionals both internally at my company and externally among my clients. Each client has unique service needs and requires a customized approach based on their industry, demographics, geography, finances, culture, key contacts, and more. My role allows me to make a larger scale impact by serving as a resource and advisor to clients on a range of health and benefits topics that ultimately impact thousands of employees.
$i++ ?>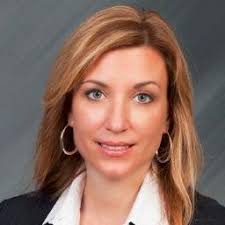 Tanya Taupier
Senior Vice President, CVS Health and HR lead, Aetna
Tanya is the Senior Vice President, CVS Health and HR lead for Aetna. She is responsible for leading an HR organization that supports Commercial and Government insurance products, as well as the Markets. Tanya provides human capital and business consultation to Karen Lynch, President of Aetna, and her leadership team who are responsible for driving the CVS Health strategy to deliver consumer-focused, high-value healthcare to the nearly 45 million people that Aetna serves. She develops and implements talent strategies required to successfully execute Aetna's business strategy and goals based on business, industry and market conditions. Her internal clients have also included Healthagen, National Accounts, National Care Management, Enterprise Sales, Product & Marketing, Specialty businesses and the Integration and Strategy office.

Prior to joining Aetna, Tanya was an independent consultant and coach to entrepreneurs. In addition to her consulting experience, Tanya worked at UnitedHealth Group in various human resources leadership positions, as well at Asea Brown Boveri Inc. (ABB), a global leader in power and automation technologies. At both United and ABB, her responsibilities included talent development, succession planning, organization development, business reorganization, and merger and acquisition integration. Tanya holds a bachelor's degree in human resources from Western New England College and a master's in project management from George Washington University.
$i++ ?>
Key:

Complete

Next

Failed

Available

Locked