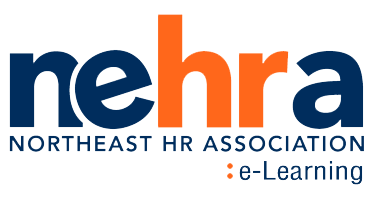 New Date: NEHRA's Talent Development Exchange - November 16, 2021 - Sheraton Needham Hotel
Register

Non-member - $499
Member - $349
SEF Member - Free!
NEHRA's Annual Talent Development Exchange is suited for HR professionals from all levels who are responsible for hiring, retaining, and engaging employees as well as creating and implementing learning and development programs within their organizations. Past topics have included Biases in Learning & Development Programming/Strategies, Bringing Online Content to Life, Positive ROI: Effective Mentor Program Design for Workforce Development and more. This program has been approved for 6.0 SHRM and HRCI Credit Hours.

COVID-19 Duty of Care:
Updated August 23, 2021
NEHRA continues to closely monitor the status of COVID-19 including the Delta variant, and the safety of our attendees, speakers, and sponsors remains our highest priority. We will adopt preventative measures for the conference in accordance with in-person event guidance provided by the US Centers for Disease Control (CDC), the State of Massachusetts and work with the Sheraton Needham to ensure the safety of our attendees during the event.
This program has been approved for 6.0 SHRM Credit Hours, and anticipated 6.0 HRCI Credit Hours.

TUESDAY, NOVEMBER 16, 2021
8:00 – 8:30AM – Registration, Breakfast & Networking

8:30 – 9:45AM – Opening Remarks & Panel - What Will Your Employee Experience Look Like in 2022?
Moderator:
Frank Dadah, VP, Consulting Services, MCG Partners

Panelists:
Michelle Roccia, Chief People Officer at ETQ
Mike Tufts, Chief Human Resources Officer at The Norfolk & Dedham Group
Emma Woodthorpe, SVP & CHRO at Mercury Systems
With the pandemic almost in our rearview mirror and a new road ahead, we are asking, "What will the employee experience look like in 2022?" We have heard of the challenges and opportunities of the "RTO" (return to office). But beyond that, what did we do well during the shutdown, what worked, what did not work, and which changes that were accelerated will we keep in place as best practices moving forward? As we adapt to the "new now" what are Human Resource Business leaders doing to ensure a positive employee experience? Join us for a best practices discussion from industry leaders.

10:00 – 11:00AM - Breakout Sessions (choice of 2)
1 - Designing a Future-Now Learning and Development Ecosystem
Presenters: Jim Laughlin, Vice President, Leadership Development and Coaching Services, MDA Leadership

Description:
In response to the pandemic, remote work, and anticipated greater work flexibility, organizations are moving to revamp their leadership development solutions. Some HR professionals moved quickly to invest in learning technologies, while others are wondering which among the constellation of technologies to invest in. A key to ensure you maximize the value of any investment is to understand the benefits of a dynamic learning and development ecosystem—essential to developing leadership at scale. We will look at the critical elements of such a development system or architecture and provide compelling case examples of the future of immersive, scaled leadership development.

2 – Skills-Based Talent Management
Presenters: John Land, Senior Principal, Mercer & Vlad Gogish, Principal, Mercer
Description:
Are you ready to benefit from skills-based talent management? By simply defining jobs with skills, your organization can connect talent with work in a more modern, agile way — and better meet the changing business landscape, as well as use workforce skills data to reduce decision-making bias and support a broader diversity, equity and inclusion strategy.

For most organizations, the base unit of managing a workforce has traditionally been a job. During the 20th century, job descriptions and titles defined how we thought about work, set salaries and made critical decisions around talent and workforce transformation. In recent decades, however, companies have reimagined that unit of work. Work has experienced seismic disruptions as we have become more interdependent, knowledge-focused, specialized and flexible about where, when and how we work. As a result, the base unit of work has fundamentally evolved: from jobs to skills.
Skills are now the primary way to define work: how we deploy talent, manage careers and even reward employees. Organizations that cannot connect skills to work are at risk of being outpaced by those that can more rapidly deploy mission-critical talent. HR is the central hub for skills consulting in the organization, developing skills programs that are timely, relevant and agile enough to support the organization's strategy through skills assessment, talent development and employee reskilling.

11:15AM – 12:15PM - Breakout Sessions (choice of 2)
1 - How to Overcome Implicit Bias in Hiring
Presenter: Cheryl Butts, Executive Director of HR, Taunton Public Schools

Description:
Unconscious Bias or Implicit Bias exists even if we are actively encouraging more diversity in our hiring process. In this session, we will attempt to understand where our biases come from and how they affect everyday decisions in recruitment. We will also share some tools and processes that will help hiring managers recognize and reduce their bias and blind spots and build awareness, thus thinking more consciously when making hiring decisions.

2 - Program Design Insights for Developing Experts into Organizational Leaders - Making the Shift
Presenters: Rob Byron, Vice President, Keystone Partners & Pam Zlota, Consultant & Executive Coach, Keystone Partners

Description:
One thing is certain about today's leaders: technical competence alone is not enough to make them successful. They need leadership capabilities and skills. We'd argue that moving from the job of expert to organizational leader represents a unique challenge that, in practice, is more complex and has far greater individual and organizational impact than just adding more technical knowledge. Being an organizational leader, requires shifting from relying on technical competence into being business and results focused. This means acquiring and developing leadership skills and competencies which are distinct from technical expertise.

This session will outline the specialized elements of program design to meet the technical experts' targeted development needs. We will share insights and discuss best practices from our work with hundreds of technical experts in both 1:1 coaching and leadership development programs. Session participants will get the chance to identify their own key takeaways to develop their organization's technical super stars, using a signature "next steps" exercise.

12:15 – 1:15pm - Lunch


1:15 – 2:15PM – Breakout Sessions (choice of 2)
1 – Distance Isn't Destiny: How to Use Virtual Learning to Connect Your Remote Team
Presenter: Scott Robley, Director of Trainer Success and Master Trainer, VitalSmarts

Description:
Finding ways to preserve employee commitment and create connection is the greatest employee challenge in our virtual, remote/hybrid world. However, new research shows when it comes to engaging your remote workforce, distance isn't destiny.

A recent study of 2,300 executives and employees suggests learning initiatives play a substantial role in building a strong remote culture. When remote employees participate in organizational learning, they are more engaged and committed to the organization. But when it comes to selecting a learning initiative, are some more effective than others at creating connection and commitment? Over thirty years of experience designing award-winning learning courses tells us the most effective way to not just teach skills, but also to impact culture, is to integrate social learning tools and exercises into your training.

Session attendees will gain new ideas and tips to design and select learning initiatives that perform double duty: teach crucial skills as well as connect remote team members.


2 – Coming Soon!
2:30 – 3:30pm – Closing Keynote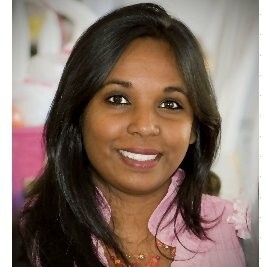 Cheryl Butts
Executive Director of HR
Taunton Public Schools
Dr. Cheryl Butts has over 20+ years of experience in the Human Resources field. She has worked both in the private and public sectors locally and internationally, helping leaders succeed in their careers, navigate change and build diverse teams leading to healthy and effective organizations. Dr. Butts has worked in public education for the last ten years and currently works as the Executive Human Resources Director in a K-12 school district in Southeast Massachusetts. She is passionate about employee motivation and has completed extensive research on intrinsic motivation in the K-12 setting which is being shared with other districts. Dr. Butts also manages a diverse leadership intern program for her district, working with and mentoring high school students to develop leadership skills and explore educational career opportunities. She has now focused her attention on social justice and has been conducting innovative work around inclusion, leadership, unconscious bias and intercultural training.
Most recently, Dr. Butts has also delivered professional development to staff on social justice and anti-bias training for her school district as well as for other local and state organizations. She is a fierce advocate for diversity, equity and inclusion and has made it a goal of hers to develop a diversity strategy for hiring and developing diverse talent, fostering an inclusive work environment and ensuring management accountability. She prides herself on being a visible leader, someone who is always accessible and enjoys engaging with students and staff alike.
Dr. Butts received her Bachelor's Degree in History and Psychology from the University of the West Indies, a Master of Management degree from Cambridge College and her Doctor of Education in Organizational Leadership from Northeastern University. She currently works with a wide range of organizations, including non-profits and government organizations where she helps them identify barriers in recruiting diverse staff and then creates a more inclusive work environment. She is a member of the Society for Human Resources Management, American Association of School Personnel Administrators, Massachusetts Association of School personnel Administrators and Northeast Human Resources Association.
$i++ ?>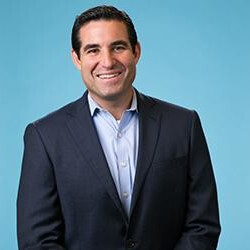 Rob Byron
Vice President
Keystone Partners
Rob has over 15 years' experience in executive search and recruiting, closely partnering with technology and HR executives and leaders on talent acquisition strategy and execution. This experience enables Rob to be a trusted advisor to organizations in the areas of career transition, executive coaching, leadership development, and training.
Previously Rob led the executive search practice at Longford & Company focused on technology executive and leadership searches in the biotech/life sciences and high-tech sectors. Prior to Longford & Company, Rob was a Partner at WinterWyman in their technology search division.
Before starting his career in executive search, Rob served as a Naval Flight Officer for 9 years, including multiple deployments and combat missions over Iraq. He earned an MBA from the University of Rhode Island and a BS in Computer Science from Stonehill College.
$i++ ?>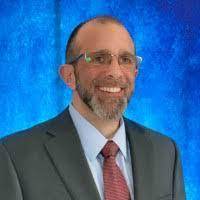 Frank Dadah
Vice President Consulting Services
MCG Partners
Frank Dadah is Vice President of Consulting Services for MCG Partners. Frank engages with clients to identify and implement strategies to optimize their talent and improve overall organizational performance. MCG specializes in leadership and talent optimization by aligning your business and people strategy for maximum results.
Working with a variety of companies ranging from startups to Fortune 500 companies, Frank has supported clients with their talent management need from the C-level executives to operational support. Frank approaches clients by building lasting relationships and understanding the strategic business goals, allowing him to provide guidance and best practices on growth, leadership development, strategy, and succession planning.
Frank has worked with a number of industries including pharma, e-commerce, healthcare, financial services, high tech, retail, advertising, online and print publications, academia, gaming, non-profit, media, and insurance. Clients have put their trust in him and through his consultative approach he has helped them realize their talent management plans and reach their growth goals. Internally, at his own organizations, Frank has managed and developed over 25 people earning them an opportunity to advance and achieve leadership roles.
Frank has spent his entire career in the service industry in one form or another. Prior to his career in talent management, he was in the hospitality industry. He worked his way from chef, to General Manager taking part in opening more than 30 new restaurants up and down the east coast before coming a Managing Partner.
Frank lives northwest of Boston in Bedford with his wife and daughter and their dog Taggert. Frank graduated from the University of Massachusetts, Boston with a BS in Management and has a passion and drive to help individuals and organizations reach their full potential.
$i++ ?>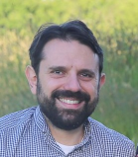 Vlad Gogish
Principal, Rewards
Mercer
Present Responsibilities
Vlad is a Principal in Mercer's Norwalk, CT office in the Career business, and consults on high-priority human capital issues to help clients deliver value. These include executive compensation, job architectures, skills frameworks, incentive plans, salary structures, and market competitiveness analyses. In addition, Vlad's projects span related matters such as performance management and talent effectiveness.
Experience
Vlad is the lead consultant in the East Market for Mercer's solution for skills-based talent and rewards practices. He co-authored a recent article titled "Getting Started with Skills," and was a contributor to Mercer's Global Performance Management Study. In addition to Rewards, Vlad works on HR effectiveness and HR Transformation projects, especially in M&A transactions to help clients prepare their HR operating models to scale for growth. Prior experiences include being the acting CHRO for a high-tech carve-out and numerous due diligence projects focusing on assessing the HR operations and technology of target companies. Vlad has also consulted to clients using Mercer's proprietary leadership and talent effectiveness solutions to link pay and talent programs. He has helped organizations translate their missions and values into specific success profiles and skills, and also to evaluate talent by using Behavioral Event Interviewing (BEI) techniques, 360-degree surveys, and other assessment methods.
Vlad joined Mercer in 2018. Prior to Mercer, Vlad assumed positions of increasing responsibility in IBM's HR function. His positions included compensation, talent acquisition, talent management, HR transformation, workforce strategy and analytics, and HR Business Partner roles. Vlad also completed an international assignment to Bangalore, India.
Education
Vlad holds an MBA in Finance and Economics with distinction from New York University's Stern School of Business and a B.S. from Cornell University in Industrial & Labor Relations.
$i++ ?>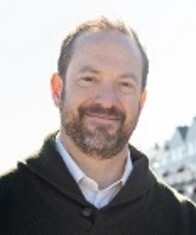 John Land
Senior Principal
Mercer
CURRENT ROLE
John is a Senior Principal in Mercer's HR Transformation practice based out of Boston. John's focus areas include HR function & technology assessment, HR target interaction & target operating model design, sourcing strategies/vendor selection, talent process reengineering, M&A due diligence & transaction management, and interim HR leadership.
EXPERIENCE
Prior to Mercer, John had extensive corporate experience where he held leadership positions in HR management and cross-functional, global project management; his last role was as the Chief HR Officer of a midsize, publicly traded company and his first career was as an officer in the US Navy. In these roles, he managed both large global and small local projects including M&A due diligence & transaction management, HR transformation & outsourcing, talent strategy, and HR technology assessment, selection & implementation; as well as he was the servant leader to HR and the strategic advisor to his peers in the C-suite.
Due to his extensive corporate HR experience and passion for the profession, John leads a wide variety of client engagements as he brings a holistic view of HR and can understand and design solutions for a majority of his clients' business challenges. If asked, he will tell you that his deepest area of expertise is bringing all of Mercer's resources to bear for the benefit of his clients.
John has broad industry knowledge as a consultant having worked with clients in retail, manufacturing, healthcare, financial services, transportation, professional services, technology, higher education, and more. In addition, he is a member of Mercer's Healthcare Provider and Financial Services verticals.
EDUCATION John holds a Master of Science degree in Organizational Leadership from Norwich University; a Bachelor of Science degree from the United States Naval Academy; and a Certificate in HR Management from Fairleigh Dickinson University.
$i++ ?>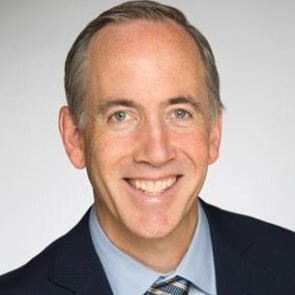 Jim Laughlin
Vice President, Leadership Development and Coaching Services
MDA Leadership
Jim Laughlin serves as Vice President, LeadersOhip Development and Coaching Services for MDA Leadership and is based in the Boston area. For more than 20 years, Jim has designed and implemented learning and leadership development systems for companies worldwide. He helps his clients deepen their understanding of the talent strategies and capabilities needed to deliver business results now and in the future. Jim is also a sought-after executive coach with expertise in organizational communications, change, and transitions.
$i++ ?>
Scott Robley
Director of Trainer Success and Master Trainer
VitalSmarts
Clients describe Scott Robley as the ultimate professional. With more than twenty years of experience in education, training, and speaking, Scott brings to every engagement a wealth of insight coupled with high energy. He is an internationally recognized speaker and trainer, and his clients rely on him to get results. Scott holds a bachelor's degree in elementary education from Brigham Young University and a master's in educational technology from University of Alaska Anchorage. He is committed to changing the world by changing behavior.
$i++ ?>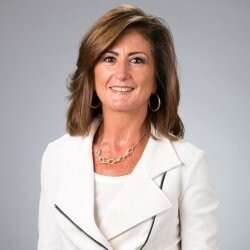 Michelle Roccia
Chief People Officer
ETQ
Michelle is responsible for all employee engagement activity including talent acquisition, people management, corporate culture and organization design. previously, Michelle was Executive Vice President of Corporate Development at WinterWyman. She has held executive HR positions at technology companies Authoria and Centive. Michelle holds a Certificate in Human Resources Management from Bentley University and is a Certified Professional Coach (iPEC Program).
$i++ ?>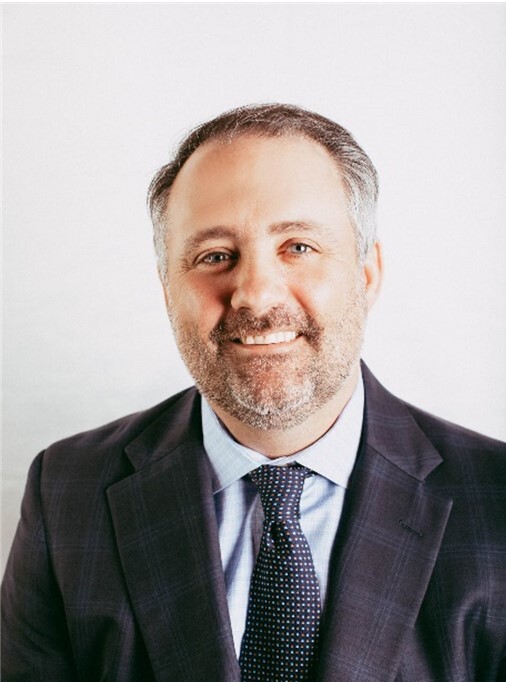 Mike Tufts
Chief Human Resources Officer
The Norfolk & Dedham Group
Michael joined The N&D® Group in June of 2017, bringing more than 20 years of experience to his role as CHRO. He provides leadership and subject matter expertise in Talent Management, Business Continuity Planning, and Facilities Management.
Michael earned a Bachelor of Science in Management (magna cum laude) from the University of Massachusetts, Boston, and is also an alumnus of the Harvard Business School executive education program, Leading Change and Organizational Renewal (LCOR).

Michael was appointed to the Board of the Norfolk & Dedham Foundation in 2018. He is also the Chair of the Retirement Plans Committee for N&D® and serves on the Board of Directors of the Northeast Human Resources Association (NEHRA).
$i++ ?>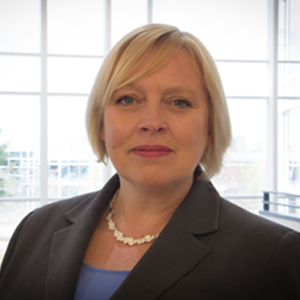 Emma Woodthorpe
SVP & Chief Human Resources Officer, Mercury Systems
Global HR Executive with more than 20 years of combined experience impacting the visibility and performance of Businesses and HR Functions. A strategic business leader with a people focus bringing the human resource challenges of organizations to the business discussions at a senior level. Broad experience from a Silicon Valley Start Up to a $30B Public company currently CHRO of Mercury Systems headquartered in Andover, MA. Provided strategic partnership and direction for multiple businesses, integrated acquisitions and divested businesses. A strong change leader who understands one of the biggest constants in business today is change and has strong background and experience in how to manage organizations in a continuous change environment.
Specialties: Strategic HR Leadership, Business Partnership, Talent Management,
$i++ ?>
Pamela Zlota
Consultant & Executive Coach
Keystone Partners
Pam has over 25 years of coaching, consulting, and leadership experience, which influences her results-driven approach. She brings a natural style, positive energy, and a pragmatic approach to coaching to facilitate honest dialogue, meaningful insights, and impactful action. Pam understands the nature of business and has worked with clients to navigate complex organizational dynamics and develop practical strategies to overcome stubborn obstacles and uncover new opportunities for growth.
Pam's experience includes partnering with leaders across industries in Human Resources, Strategy, Operations, Technology, Product Development, and Sales. Previously, Pam worked at Fidelity Investments, where she held a number of HR positions, and spent 10 years at Brown Brothers Harriman, where she led a global (Dublin, London, Tokyo, and Zurich) team focused on training, talent management, and executive coaching.
$i++ ?>
Key:

Complete

Next

Failed

Available

Locked
Select the "View On-Demand Recording" button to begin.
Select the "View On-Demand Recording" button to begin.
SHRM & HRCI Credit info and Certificate
6.00 SHRM & HRCI credits | Certificate available
6.00 SHRM & HRCI credits | Certificate available